Great Game Show Wins That Will Go Down In The History Of Game Shows (15 pics)
Over the years there have been a lot of great game show wins that have aired on TV. But these wins and the answers that made them possible will be remembered by game show fans for quite some time.Kathy Cox, Are You Smarter Than a 5th Grader?



1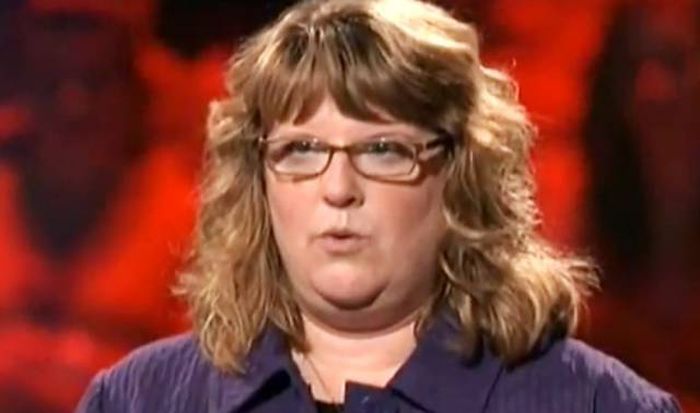 Kathy Cox's claim to fame is her appearance on Are You Smarter Than a 5th Grader?. This popular game show was hosted by comedian Jeff Foxworthy, and lasted for almost 8 years (from February 2007 until its final episode on September 8th, 2015). Kathy was a school district superintendent from Georgia when she made her television debut on the game show, on September 5th, 2008. Kathy's final million dollar question was "Who was the longest reigning British monarch?", to which Kathy correctly answered: "Queen Victoria I." 11 questions with 11 correct answers gave Kathy the grand prize of a million bucks.
Joe Trela, Who Wants to Be a Millionaire?
2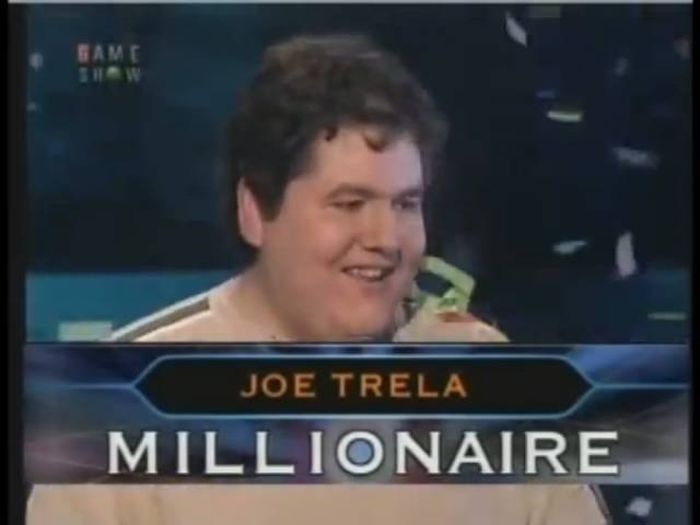 Joe Trela was the 3rd ever person to win the top prize of $1,000,000 on the popular game show Who Wants to be a Millionaire? Joe had the audience nervous and on the edge of their seats, as he didn't have any lifelines left by the time he got to that 15th and final question!
Joe was from Gilroy, California, and his computer knowledge enabled him to correctly answer the last question: "What insect shorted out the world's first supercomputer and inspired the term "computer bug"? The answer was "moth."
Dan Blonsky, Who Wants to Be a Millionaire?
3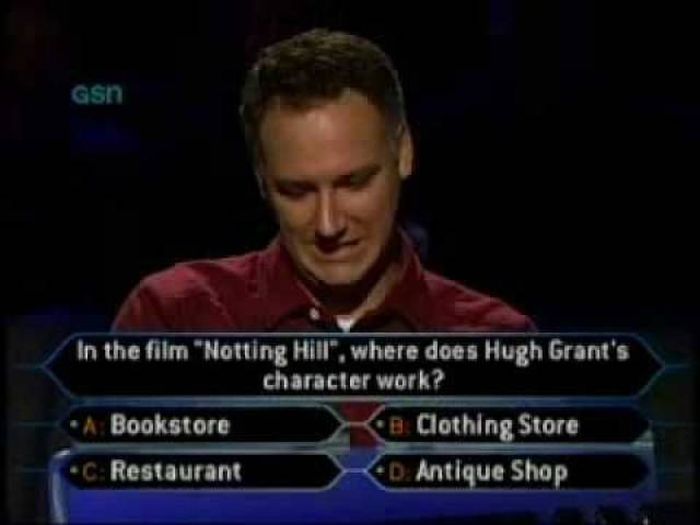 Dan Blonsky was a contestant on the first season of the popular game show Who Wants to Be a Millionaire? (which was an American game show that had a total of 174 episodes and had various presenters, such as Regis Philbin, Meredith Vieira, Cedric the Entertainer and funny man Terry Crews). Dan Blonksy was an attorney from Florida who won by answering the last question: "How many million miles is the Earth away from the sun?", and Dan guessed: "93 million miles." After responding, he heard the host of the show, Regis Philbin (at the time) proclaim: "You've just won a million dollars!" Dan used all three of his lifelines to make it through all the questions.
Dr. Tim Hsieh, It's Your Chance of a Lifetime
4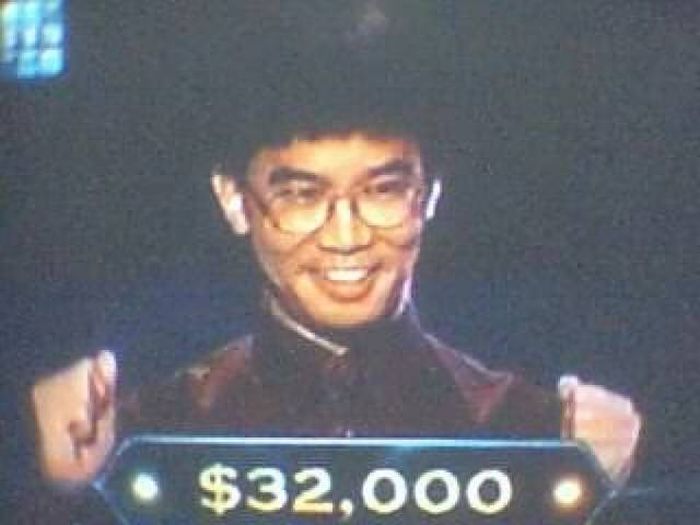 In June 2000, FOX aired the game show It's Your Chance of a Lifetime. It only ran from June 5th to June 10th before it got the axe from the network due to poor ratings.
Thankfully, those 5 days allotted Dr. Tim Hsieh to get on the show and make his mark in game show's history. Dr. Tim walked away from the show $1,042,309 richer! Too bad the show couldn't have been as successful as their big winner! It's Your Chance of a Lifetime actually made the history books, too. It's listed as one of the shortest-lived game shows in the history of television! Sorry, his winning answer was lost surely due to the show's brief history.
Adam Rose, The Price is Right
5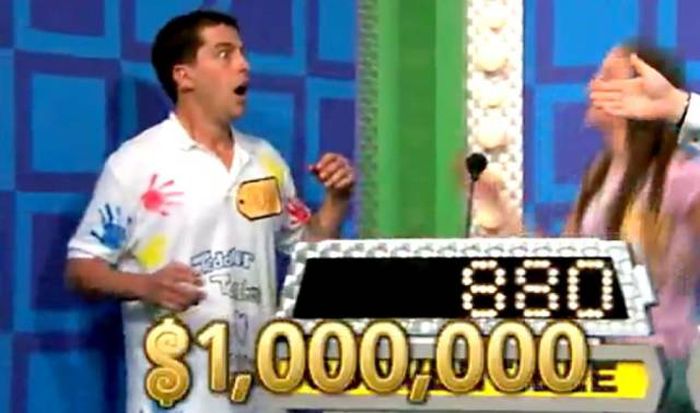 Teacher, Adam Rose, won $1,153,908 on The Price is Right and his life was forever changed. He retired from teaching. He paid off all his debt. He purchased a house and a car. He went on and purchased a daycare center and even donated to multiple charities. He won by guessing within $1000, getting the close-bid bonus, and winning both showcases which both included cars.
Adam went from working long hours making $11 an hour as a teacher to spending more time with his young daughter and living a less stressful, and more fulfilling life.
John Carpenter, Who Wants to Be a Millionaire?
6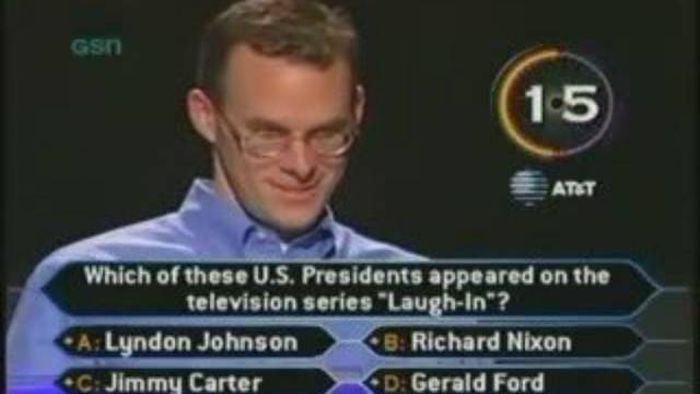 John Carpenter, a trivia-loving, IRS agent from Massachusetts, is arguably the most famous contestant on Who Wants to Be a Millionaire?. He is well-known for being the first to win the top prize on the U.S. edition but he is probably most remembered for his shocking final (and only!) lifeline call that he made to his father.
John made it to the final million dollar question (above, answer B) without having used any lifelines. The audience and host, Regis Philbin had accepted his genius I.Q. and expected him to breeze through the final question like he had the previous questions. However, he surprised the audience and Regis Philbin when he announced he would be using his phone-a-friend option! Who did John call? He called his father! When his father answered, instead of asking him for help in answering the question, John informed him that he already knew the answer to the million dollar question and would be winning the top million dollar prize. That moment went down as one of the most memorable moments in television game show history.
John appeared on a later special edition of the game show and won an additional $250,000! This made his total game show earnings from the show, a staggering $1,250,000. John appeared on numerous talk shows and even Saturday Night Live. Did he quit his job? Nope. John kept his job as an IRS agent and has co-authored books on trivia questions.
Curtis Warren, Greed
7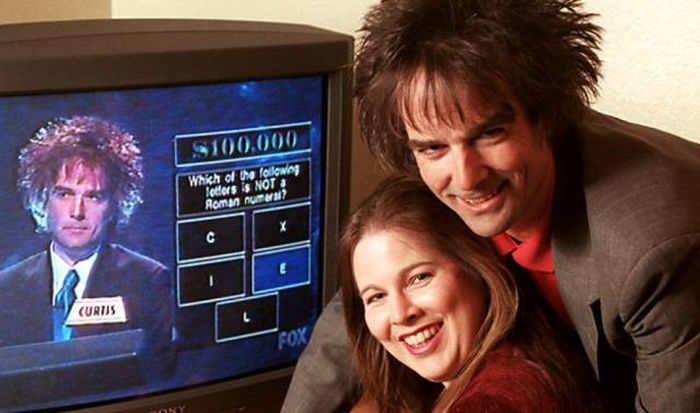 Curtis Warren held the position of highest game show winner for only a week before he lost it to David Negler. Curtis was the one and only big winner on the short-lived FOX series Greed. He answered a question by choosing four celebrities who had died before 1930. He happily walked away with a hefty sum of $1,410,000.
The failed FOX series Greed, ran from November 4th, 1999 to July 15th, 2000. It was attempting to be the next Who Wants to Be a Millionaire? but the confusing format and complex rules made it an absolute dud with viewers. Over half of the original debut audience tuned in for the 2nd episode.
David Legler, Twenty-One
8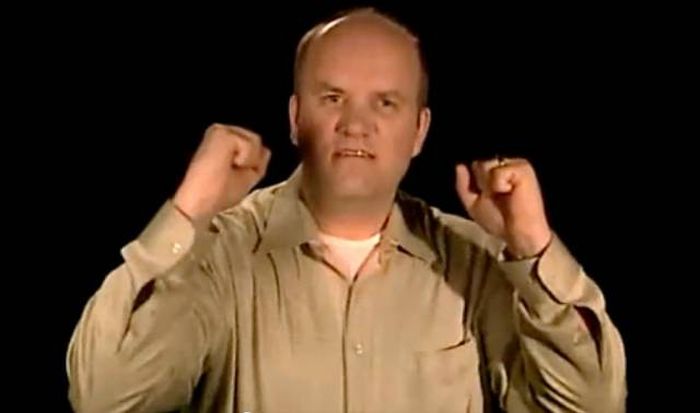 David Legler won a life-changing $1,765,000 when he appeared on the short-lived game show Twenty-One. He tried dozens of times to get on the television game show Who Wants to Be a Millionaire?, but to no avail. In 2000, at the height of game show popularity he secured a spot on the game show Twenty-One.
Twenty-One was a reboot of the scandal-plagued game show of the 50s. Maury Povich replaced the original host, Jack Barry. The show had a promising start but sadly, it lasted only 5 months. Some blame its short existence on a poor time slot and television executives with little patience. David said the show wasn't given a proper chance to become the next Who Wants to be a Millionaire?. David won six episodes, but his final winning answer is unknown.
Ashlee Register, Duel
9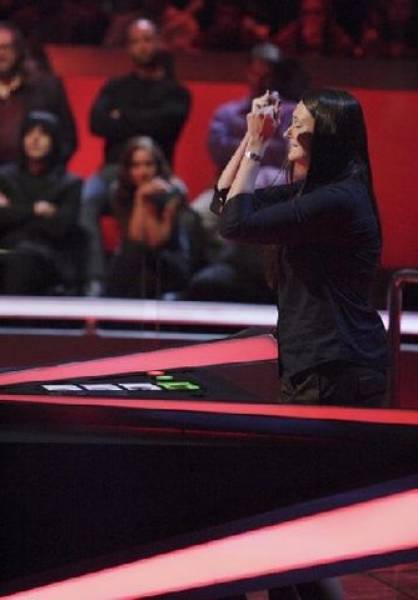 Duel was a game show on ABC that ran for 2 seasons, with only 18 episodes. Ashlee Register won nearly $1,800,000 on the show, making her the highest-winning female game show contestant in television history.
Ashlee Register was a nurse from Florida, when she made her memorable appearance on the game show. She won the grand prize by answering correctly the final nail-biting question. That final question being: "What weighs more; a gallon of water, a gallon of crude oil, a gallon of vegetable oil, or they all weigh the same?". The answer was a gallon of water. She beat out a used car salesman to win the grand prize!
Ed Toutant, Who Wants to Be a Millionaire?
10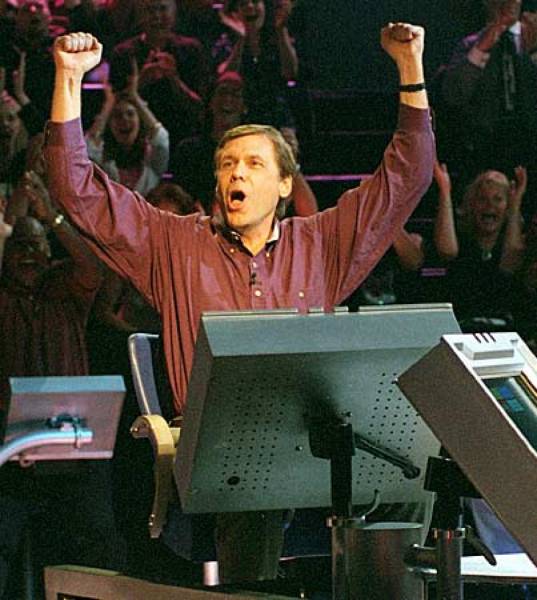 Ed Toutant from Texas, originally appeared on the game show Who Wants To Be A Millionaire? in January 2001. He made it to the $1,000 question before getting the red "X". Sadly, he lost and walked away with a measly $1,000.
That wasn't the end of Ed Toutant's story…
The game show Gods must have been watching the show because after the episode aired, producers declared the question he lost on to be a poor question. The producers invited Ed to return and come back to compete on the show in September 2001. Ed eagerly accepted the invitation. It ended up being the luckiest invitation Ed ever accepted. He won $1,871,000! This immense fortune, well over the usual $1,000,000 jackpot, was due to the show's new $10,000 bonus for every show that aired without someone winning the grand prize.
Who Wants To Be a Millionaire? wasn't the first foray into the game show world for Ed Toutant. In 1989, Ed had appeared on the game show Jeopardy!. Ed was no Ken Jennings, though and walked away with a little over $11,000. Ed's biggest tip for those seeking to win big on Who Wants To Be a Millionaire? was simple, "watch the show." Instead of sticking his nose in almanacs and encyclopedias to prepare for his big appearance on the show, he sat on his couch and watched hours of the show picking up nuances and patterns. He learned who to have as his phone-a-friends and strategies for when to use the three lifelines. He also learned that you shouldn't say what you're going to choose out loud because you don't want the audience to react and make you sway your answer. Whatever his strategies were, they certainly worked and paid off big for Ed.
His winning question: "During WWII, U.S. soldiers used the first commercial aerosol cans to hold what?" Answer: Insecticide
Kevin Olmstead, Who Wants to be a Millionaire?
11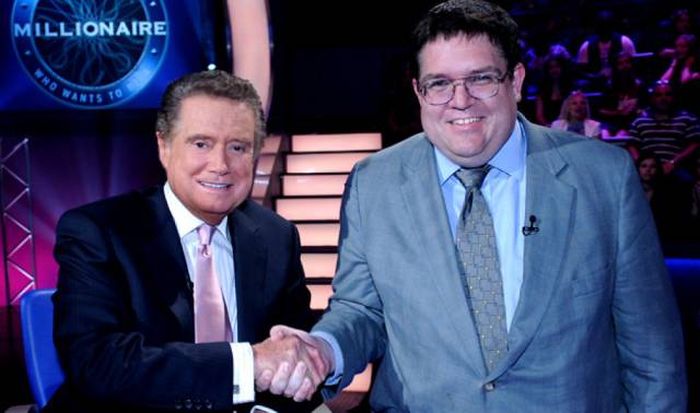 Dr. Kevin Olmstead from Ann Arbor, Michigan, was a contestant on Who Wants to be a Millionaire? in April of 2001. He won the staggering top prize of $2,180,000!
The game show had been without a million dollar prize winner for five months and so they implemented an aforementioned $10,000 bonus to the top prize with every episode that passed without a top prize winner. The producers wanted to build buzz and excitement. This lucky prize adjustment is what allowed Dr. Olmstead to scoop up such a grand top prize!
Dr. Olmstead's final question: "Who invented the first mass-produced helicopter?" Answer: Igor Sikorsky.
It took approximately 3 seconds for him to give the winning answer. He was able to hold on to the record for the highest winnings on a television game show for over 3 years. He was defeated in November 2004, by the game show king, Ken Jennings on the game show Jeopardy!.
Teddy Nadler, The $64,000 Challenge
12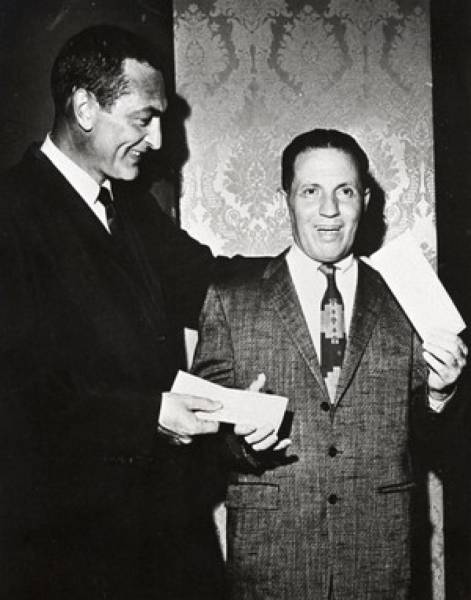 The $64,000 Challenge was a spin-off to the scandal-plagued The $64,000 Question. It ran from 1955-1958.
The biggest legitimate winner on the show was U.S. Army office clerk, Teddy Nadler. Teddy's story was a true rags to riches one. As a child he lived in and out of a Jewish homeless shelter. He fell in love with reading and it became his favorite past-time to escape his surroundings and live in another world. He was extraordinarily gifted and was born with an absolutely astounding memory. He could memorize and recite books, word-for-word. He shocked his grammar school teacher when he gave a book report on the classic Ivanhoe. Without having the book in his hands he could say a page number and repeat every word on it.
His incredible talent allowed him to compete and win on the game show The $64,000 Question. When the legitimacy of his win was questioned, under oath, the producers of the show declared he had zero knowledge of the questions ahead of time and that his memory was truly encyclopedic. Other winners on the show were found to be frauds. They had been given the questions and answers ahead of time. The show's producers explained their hand was forced by sponsors of the show. The sponsors wanted attractive and intriguing contestants.
Teddy's winnings totaled $264,000; however, in today's money that would be the equivalent of a jaw-dropping $2,298,000! Teddy, the office clerk from University City, won the hearts of viewers everywhere and secured his spot in television game show history. Unlike many game show winners of the 50s, Teddy's reputation remained untarnished by the game show scandals. In 1984, he passed away at his home at the age of 74. In one of his last interviews he remarked with his trademark sense of humor, "Yes…. I am amazing and so modest." His final answer, but not his spirit, has been lost to history.
Andrew Kravis, The Million Second Quiz
13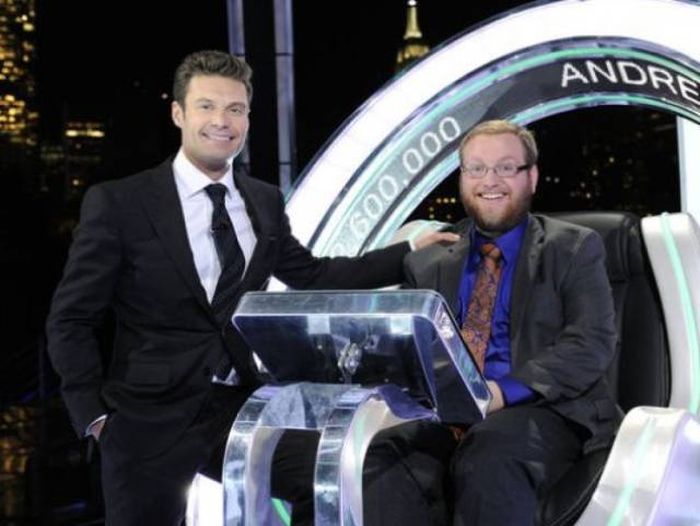 The Million Second Quiz was a very short-lived game show that aired in the fall of 2013. It only appeared on NBC for 10 episodes. Viewers thought the show was confusing and boring. Critics complained that the fast-paced questions were banal, and ranged unpredictably from historical trivia to the name of Kim Kardashian's dead cat (Mercy).
For then-25 year old Columbia Law School graduate, the show was anything but boring. Andrew Kravis won a jaw-dropping $2,600,000 on the game show. Andrew spent 250 hours on the show to win one of the highest game show payouts in history.
Afterwards, when Andrew was asked what he would most likely do with the $2,600,000, he said he would definitely be paying off his law school student loans and then hopefully take a trip to Europe. Humble, intelligent and rich!
Ken Jennings, Jeopardy!
14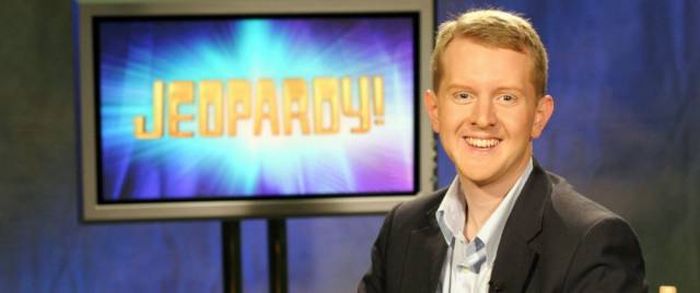 The world was introduced to Ken Jennings in 2004 when he secured the #2 position of being the highest-earning game show contestant in U.S. television game show history. He had a 74 game winning-streak and amassed a staggering $3,196,300!
Ken was able to go on a 74 game winning-streak due to the rule change that occurred right before he appeared on the show. Prior to Ken, a contestant could only appear on 5 consecutive regular season shows. This rule change enabled Ken to rake in over $2,520,700 in game show winnings, over the course of 74 consecutive games. In addition to the amount won from the 74 games, he also appeared on special edition tournaments and saw his Jeopardy! win rise to $3,196,300!
After his success on Jeopardy! Ken tried his hand at a couple of other game shows, including Are You Smarter Than a 5th Grader?, which he won another $500,000 on. To date, his game show winnings total: $3,422,700.
The answer on his first Final Jeopardy Clue: "She's the first female track & field athlete to win medals in 5 different events at a single Olympics." Ken's response: "Who is Jones?" Ken barely got it right since Jones is a popular last name, but the judges and Alex Trebek allowed it (actually, it's Marion Jones).
Brad Rutter, Jeopardy!
15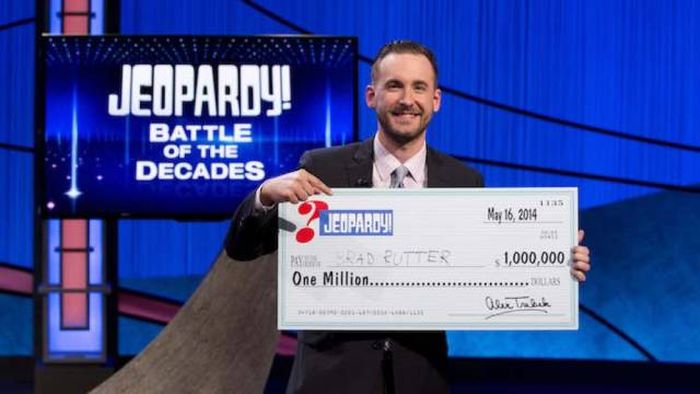 Brad Rutter is the biggest all-time winner on a game show in television game show history. The only time he lost was during an exhibition match that didn't count towards his record because the competitors were facing each other, as well as an IBM computer.
Brad graduated from Manheim Township High School in Neffsville, Pennsylvania. He was a champion contestant on the high school Quiz Bowl team and even made it into the Hall of Fame. After high school he went to Johns Hopkins University where he pursued a degree in the Liberal Arts, until he grew bored, dropped out, and worked at a local music store. On a whim he applied to be a contestant on Jeopardy!. He made the cut and his first appearance was in October of 2000. He began a winning streak that would reach $4,455,102! He won the most games and appeared on all the special tournament games. Brad's last appearance on Jeopardy! was in 2014 on 'Battle of the Decades', where he took home the top prize of another $1,000,000, which combined with his previous winnings for the title of biggest game show winner in history.
His Final Jeopardy Battle of the Decades answer: "Serving 160 years apart, these two secretaries of state are the only ones who never married." His correct response: "Who are Buchanan and Rice?"
Source