Trendy Colors For Your Wardrobe
1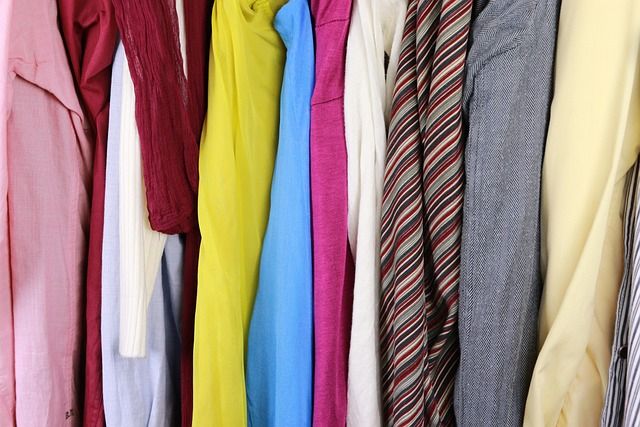 Rarely do we notice how colors can influence our style. Still, the wrongly picked and non-matching elements of your look can make you look like a peacock. And just like in the world of fashion, the colors can be trendy or not, similar to clothes. The latest fashion trends revolve around combining similar colors in one look and achieving the feeling of a flow that touches every element of the pieces you wear.
We, the
Styletyx
team, have prepared a comprehensive guide on trending colors for your wardrobe! Let's take a look at what colors you should pay attention to in this season and which are not worthwhile.
Colors to Check On
Fashion trends are called trends for a reason, so it is highly likely that your wardrobe is already outdated, and it is high time to refresh it a bit. Here, we will try to let you overlook the colors that you could meet on a fashion runway and decide for yourself – maybe you would like to introduce certain pieces of clothing to your daily looks.
Dark Yellow/Dark Blue
We will start with darker shades and then come to the brightest. Our first contestant, despite having a dark tinge, can actually add a lot of brightness to your looks. Yellow is always unexpected, even when used with matching colors, so if you want to amaze your colleagues with a bold move, this option is for you. Its rival, blue, may sound to you like a variant for serious businessmen and businesswomen, but in reality, it offers a serene and calming experience.
Moreover, those who pick such clothes underline the reassurance they receive with them. So, maybe you will want to add a couple of garments too.
Pink-ish
For those whose personality relies on tenderness, something pink is bound to be added to the wardrobe. The shade of this year, lavender rose, can be described as the expression of femininity and a strong statement protecting all the women of the globe. Here, you can combine it with yellow shades in order to achieve a unique and bold fashion statement.
Go Green!
Another great opportunity for the fashionistas is the green color. Green clothes offer the dandies benefits such as the option to try on the freshness of nature. With more and more women choosing luscious green for the clothes they wear, this shade is a real hit on the market.
Also, you can change the way others perceive your choice by picking accessories like bags or belts that will enhance your looks.
Trendy Variants for Hands-On Experience
It's rarely enough to know what colors are trendy at the moment, but the true mastership hides in your ability to wear them. To approach it wittily, let's see what decisions you have to make.
The variants of wearing colorful clothes are the following:
Same tone
Perhaps the most popular option if you decide to introduce colors to your wardrobe is choosing different shades of one color. You won't need to frantically search for the same shades of one color in the boutiques all over the city, and at the same time, these options may go with other tinges, too.
Prints
Another way of combining colors is by adding prints. On the one hand, this creates an opportunity for you to show your personality, but on the other hand, finding the prints that match your style and the way you feel may be tiring. However, thanks to online shopping, getting the exact clothes you want is much easier now. Also, you can get acquainted
here
with the exact names of the prints, which will ease the searching process for you.
Mix and Match
After all, you can always check what colors match each other and create amazing combinations using pieces of clothing in your wardrobe. To get an idea of what pairs fit in the best way, use the color ring. To understand how to use the color wheel, check
this site
.
Why Exactly These Colors?
Even if you create wonderful clothes with thought-provoking and wearable designs, the incorrectly chosen colors can ruin the whole experience. To assist designers in picking the shades that would fit, there are many institutes created, for example, the world-famous Pantone. This agency helps people of fashion create collections with certain color schemes and forecast what colors will be trendy in the future. To find out about their work, visit
their website
.
Paint Your Wardrobe With Bright Tinges
There is no doubt that your wardrobe has to match the season, and picking the right colors is one certain step toward finding your own style. Nowadays, the options to choose from are mind-blowing, so hopefully every person can find something to their own taste. But never forget to bring up your originality and create something that you have never seen but feel like it would look wonderful on you.