Treasure Car Junkyards USA
1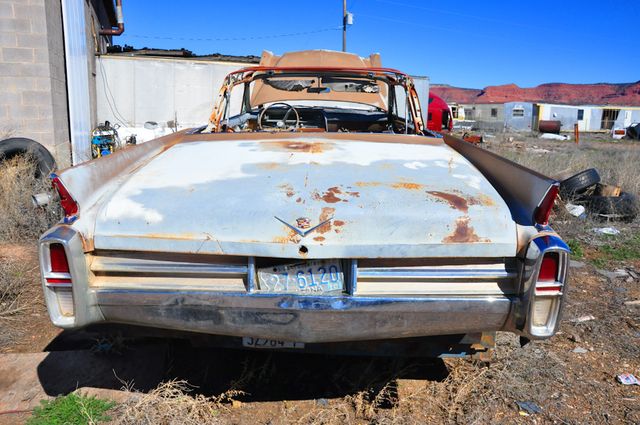 Here there is no difference between Porsche and Volvo - in this place everyone is equal. Everyone here has its own story, one more fascinating than the other. Sometimes you can even find real treasures here, if you know what to look for. And believe me, here, too, you can find a lot of interesting things.
The average age of a car registered in the US is about 12 years old. After that, they are more tired, who no longer pass inspections or can not move independently on the road. They usually end up at the
motorcycle scrap yard
where they spend weeks. Waiting for mechanics, enthusiasts or budget conscious car owners looking to get what they need out of them.
2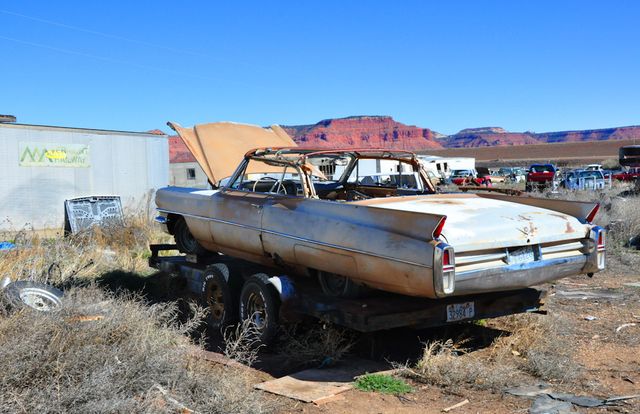 When nothing important remains, they are served in a press that flattens them like a pancake. Most production cars are later massively destroyed; otherwise, the market for new cars will collapse. If you visit several such
car junkyards in New Mexico
and Salt Lake City. And look at these strange, almost extinct, machines for yourself. You can even try to find real treasures among them.
How do these car and motorcycle junkyards work?
To begin with, a brief digression on how everything works here. Most self-service landfills in the United States operate in the same way. Motorists looking for parts need to bring their own tools and pay a $1 entry fee before heading out "to the dig." American cars are usually classified by make, such as Cadillacs, and imported cars are often divided into European and Japanese groups, although some large foreign companies may also be divided by make, like the Americans.
Once you find what you're looking for, whether it's a light bulb or a whole engine, you need to take it off and pay for it at the exit. There is usually a price set for each part, so it doesn't matter if you're pulling out Porsche or Mitsubishi or
Dehler 31
components. It's a fast and stress-free way to get the parts you need.
In addition to the practical aspect, going to the junkyard is also a fun way to learn how your car is built. And, if you're as obsessed with cars as we are, the junkyard turns into an amusement park because you never know what you'll find behind the fence.
In landfills, you can find a huge number of sedans from manufacturers such as Ford, Hyundai, Kia, Renault and Opel. There are also many minivans. Most cars are in disrepair after an accident. But there are some that look pretty good too. True, most likely, such cars have mechanical problems.
3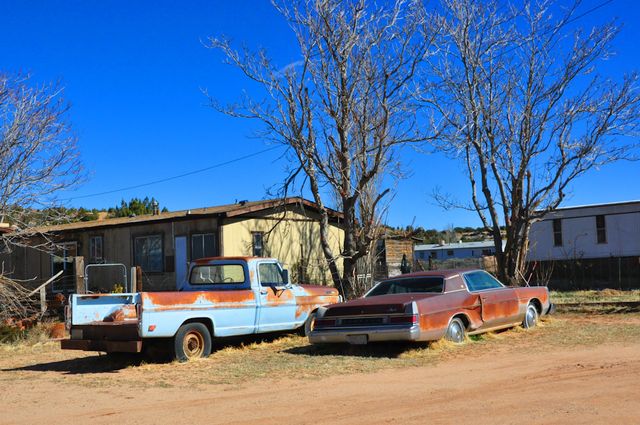 The biggest SF car junkyard in the USA
The town of White, Georgia, has had a gigantic Old Car City classic car cemetery for more than half a century - it is called the largest in the world, but it is very difficult to confirm this claim.
One way or another, the car dump is spread over 14 hectares and has about 4.5 thousand cars that rot in the open. The giant car cemetery is located in the state of Georgia, there are about 4.5 thousand cars.
Old Car City is called a "museum", and it was founded back in 1931. The car cemetery looks impressive - thousands of rusting retro cars are scattered among the trees, most of them have literally grown into the ground, and some are covered with moss. This area was originally owned by a car dealership that sold used cars and parts, but the business fell into decline, and as a result, the cars simply rotted in the open.
Most of the Old Car City cars were produced in the middle of the last century, but there are also classics of the 80s.
The largest junkyard in Europe
The largest showdown in Germany is located in the city of Nordestedt. An hour on the road from Berlin and on the spot.
The landfill itself is a huge area, divided into rows, in which old and beaten cars stand on top of each other in 2 floors.
Each row of cars belongs to a certain brand, for example, one row is Skoda, then 2-3 rows of Volkswagens, 2 rows of Fords. In addition, if there are already a lot of rows, they are also sorted by models - for example, at Volkswagen I saw rows 5-6, while 2 rows are knee-highs, 1 row is polo, a couple more rows are trade winds and burs, and everything else. So finding your car is pretty easy.
The essence of this dump is this: you can come with your tool, take a cart at the entrance, just like in a store, find your car in the rows and shoot everything you need on your own.
At the exit, you go through the cashier, where you show what you took off, they will come up with a price for you, pay and go home satisfied.
People working at the checkout may not even know what you filmed there and how much it costs. In principle, it doesn't matter to them, because. everything that is not filmed after some time will go under pressure and be scrapped. So, for example, I bought a window lifter, which costs about 200 € for 15. Some buttons, bolts, pieces of a braid or plugs can simply be given as gifts. I don't want to bother with them because of some cents.
4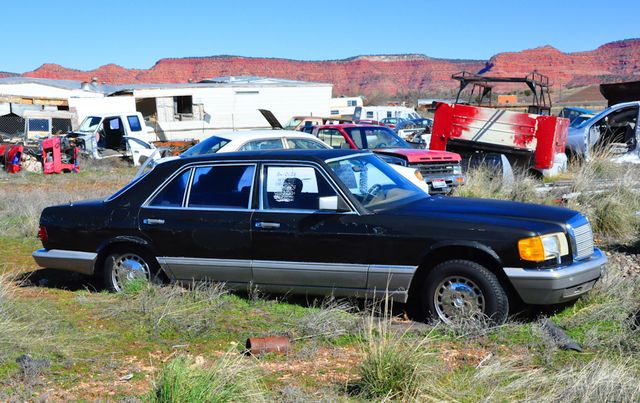 The largest car dumps are in China
Hangzhou has a huge yard for a hundred thousand cars. Most of which are destroyed due to non-compliance with environmental standards. Similar patterns are seen across the country, where between five and ten million cars are destroyed every year in the fight for clean air. In some places, demonstrative automobile executions are carried out on a regular basis with the help of excavators.
Car dumps are scattered all over China, where cars, trucks and motorcycles that do not meet national emission standards are buried. The state encourages car owners in various ways to change them to newer and, accordingly, environmentally friendly ones.