Best Books and Resources for Understanding Sports Betting
1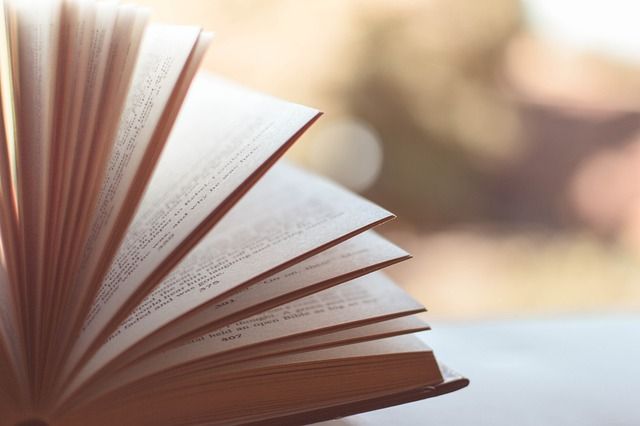 The exciting world of sports betting is filled with adrenaline rushes, intricate strategies, and the potential for big wins. It isn't just about luck; it's a craft that requires understanding, strategy, and a keen analytical eye.
Online betting platforms have revolutionized the way we bet, providing a dynamic portal for beginners and pros alike. Nevertheless, aiming to be a professional bettor is not a task taken lightly.
Familiarizing yourself with specific books and resources is paramount. This article will guide you through five essential books that will not only enrich your understanding of sports betting but also shape you into a seasoned betting professional.
"Sharp Sports Betting" by Stanford Wong
Widely renowned as a classic in its genre,
Stanford Wong
is a must-read for any aspiring sports bettor. The book is rich with statistical analysis, detailing the significance of numbers in sports wagering.
It delves into several betting strategies, including a detailed explanation of how parlays and teasers work. What sets this book apart is its combination of clear, concise writing, and easy-to-understand mathematical concepts, making it an ideal choice for beginners and professionals alike.
"The Man with the $100,000 Breasts: And Other Gambling Stories" by Michael Konik
While not a traditional how-to guide, Konik's book is filled with entertaining and thought-provoking stories about the world of professional gambling.
It not only provides real-world examples of betting practices, but also teaches valuable lessons about discipline, risk management, and the psychology of gambling. This book serves as an enlightening companion to more statistical guides, giving readers a comprehensive understanding of sports betting culture.
"Weighing the Odds in Sports Betting" by King Yao
King Yao's "Weighing the Odds in Sports Betting" is an invaluable resource that discusses the complexities of sports betting odds. It is here where the benefits of
casino-betting sites
start to stand out; they provide the latest odds, allowing you to make informed decisions.
Yao's unique perspective provides a deep dive into the mathematics of betting and teaches readers how to weigh probabilities. It offers practical advice on a variety of sports and bet types, as well as how to effectively manage your bankroll.
Yao's book is an essential read for those looking to improve their analytical skills and make more informed betting decisions.
"Fixed-Odds Sports Betting: The Essential Guide" by Joseph Buchdahl
Joseph Buchdahl's book is a comprehensive introduction to the fixed-odds sports betting world. It's a pragmatic guide covering all the essential aspects, from the basics of odds to the complexities of market efficiencies.
It offers insightful tips on betting tactics, bankroll management, and the concept of value. Buchdahl's book is particularly suited for those who prefer a systematic, data-driven approach to sports betting.
Online Resources
In this digital age, you should not overlook online resources. They serve as additional tools that can help enhance your betting strategies, especially when used in conjunction with the books mentioned above. Here are five key online resources to consider:
• Crickex: Known for its user-friendly interface, Crickex offers the latest odds across various sports, making it an ideal tool for informed decision-making.
• GullyBet: This site offers free betting tips from experts, regular updates on betting trends, and a community platform where bettors can exchange strategies and insights.
• India24Bet: This website offers unique tools like wagering trend data and line movement history, which are useful for making informed betting decisions.
• Betway: Offers a platform where you can bet against other bettors, giving you more control over your betting strategies. It also provides articles and tips on successful betting.
These online platforms, along with the books mentioned earlier, provide a well-rounded education in sports betting, offering real-time insights that can prove invaluable in the fast-paced world of sports betting.
Conclusion
Embarking on a journey to become a professional sports bettor requires more than just passion for sports; it calls for deep understanding, strategy, and a continuous pursuit of knowledge.
The resources highlighted in this article, including time-tested books and innovative online platforms, provide a well-rounded education in sports betting. Remember, the key to success lies in your willingness to learn, adapt, and apply the knowledge you gain. Happy betting!