GGPoker: An Online Poker Giant Review
1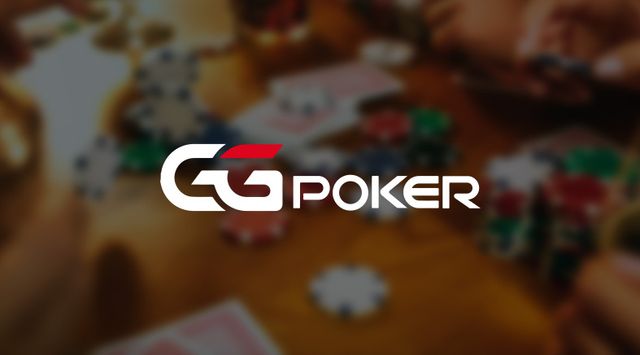 GGPoker
has emerged as a significant player in the online poker industry, providing a unique platform for poker enthusiasts around the globe. This critique will explore the brand's journey, its high-stakes tournaments, and the caliber of its software.
The Evolution and Growth of GGPoker
GGPoker made its initial entry into the online gaming world in 2014, launching in Asia. The brand was originally intended for the Asian market but quickly expanded its horizons, becoming a global online poker platform by 2017.
Under the governance of the NSUS Group, the brand has significantly broadened its reach, with its services now available in various parts of Europe, Canada, and South America, though they are notably still not accessible in the United States due to federal restrictions.
GG Poker has managed to acquire a number of licenses from different gaming commissions, such as the UK Gambling Commission and the Isle of Man Gambling Supervision Commission, to ensure fair play and secure gaming.
Million-Dollar Tournaments
One of the defining aspects of GGPoker's success and appeal is its commitment to hosting million-dollar tournaments. These high-stake games have attracted both professional and amateur players, offering them the opportunity to compete for substantial prizes.
GGPoker has served as the venue for the online edition of the World Series of Poker (WSOP), which has witnessed some of the most substantial prize pools ever seen in online poker. In 2020, GGPoker set a new Guinness World Record for hosting the online poker tournament with the highest ever prize pool, further highlighting the enormity of the events they orchestrate.
Furthermore, the platform's innovative tournament formats, like the "Spin&Gold" or "Flip&Go", have added an extra layer of excitement and unpredictability to the experience, increasing the attraction for players worldwide.
Spin&Gold
It is a fast-paced, 3-handed format on GGPoker. This game mode starts when three players have registered and it adds a unique spin to the traditional poker format. Before the game begins, a wheel spins to determine the prize pool multiplier, which can go as high as 12,000 times the buy-in. This means that you can potentially win a huge amount from a relatively small buy-in.
Spin&Gold also features a unique insurance option. If a player chooses to take out insurance, they are guaranteed to avoid the lowest possible multiplier for the prize pool. This adds another strategic element to the game and can change the way players approach the tournament.
Flip&Go
Flip and Go tournaments are designed to make the tournament poker experience more exciting and less time-consuming. In this format, players are given the opportunity to 'flip' their way into the money immediately after the tournament starts.
At the beginning of the game, each player is dealt three cards and must discard one before the flip phase begins. All remaining players are then all-in until the winners are determined. This process continues until the players reach the money stage of the tournament. At this point, the tournament slows down and becomes a traditional poker game.
These innovative formats are part of GG's commitment to keeping online poker exciting and accessible. They offer a fresh take on traditional poker and can be a lot of fun for players looking for a quick game or a change from the standard tournament format.
Quality Software on GG
GG's software is well-regarded in the industry for its functionality, reliability, and aesthetic appeal. The platform has successfully integrated innovative features.
•
PokerCraft
PokerCraft is a robust tracking tool available on GGPoker that allows players to monitor their gameplay and milestones. It provides an opportunity to analyze your poker strategies, enhancing your skill set. Additionally, PokerCraft fosters community interaction as players can share their achievements with the wider poker community.
•
Prop Bet
Adding a fun layer to the poker experience, GGPoker's Prop Bet feature allows players to place entertaining side bets. This encourages friendly competition as players can share their bet progress and celebrate wins together, fostering a sense of camaraderie.
•
SnapCam
Taking player interaction to a new level, SnapCam allows players to record and share short video clips directly from the poker table. This feature amplifies the gaming experience, making it more immersive and personal.
•
Voice Message | Audio Space
To replicate the real-world poker table atmosphere, GGPoker offers a Voice Message and Audio Space feature. This enables players to engage in conversations, share their thoughts, and strategize in real-time, creating an authentic gaming environment.
•
Splash
The Splash feature on GGPoker enables players to interact directly with each other at the table. Whether it's cheering for a well-executed move or playfully tilting your opponents, Splash brings a lively dynamic to the game.
•
Emoji
For a more expressive and entertaining gaming experience, GGPoker offers a wide range of emojis. Players can use these to communicate their emotions, reactions, or thoughts during the game, making each session memorable and fun-filled.
In addition, the GGPoker mobile app offers a seamless experience for players on the go. The app is available for both Android and iOS and delivers the same high-quality gaming experience as the desktop version. Its user-friendly design and stable performance make it a favorite among mobile poker players.
The platform also ensures fairness and security with its well-regulated random number generator (RNG) and strong anti-cheating measures. GGPoker's use of blockchain technology for random number generation further strengthens the trust players can place in the platform.
Conclusion
GG Poker has proven itself to be more than just an online poker platform. With its robust history, innovative million-dollar tournaments, and state-of-the-art software, it stands as a pillar in the online gaming world. It's a platform that caters to both professional and amateur players alike, offering an unprecedented gaming experience. While the brand continues to grow and innovate, its commitment to providing high-quality and fair play remains constant.
Source link