How To Keep Your Banking Information Safe Online
1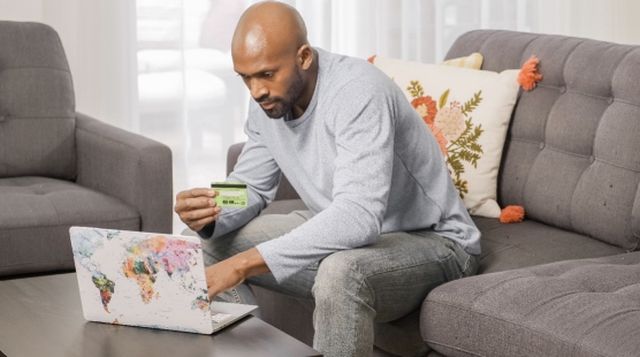 Image Credit: Pexels
Online banking and shopping are helpful and practical, but hackers may harm you if you use them carelessly. You can follow some tips for protecting your money online.
The bad news is that while online banking and shopping have made our lives easier, they have made it much easier to commit fraud. Worst case scenario, a cyber-criminal might access your money by just taking your account and password.
You should use your credit card with more care in this situation. Keep a monthly record on the
Equifax Credit Report
to see where your money is going.
However, customers should tread carefully in making decisions when transacting online since some activities might put them in danger.
Setup Instructions For Online Banking
The majority of UK banks provide online banking services.
Visit a branch, call your bank, or check their website to see if you can access your account online.
The registration procedure frequently has several phases because of security concerns.
These might consist of the following:
• Visiting your local bank branch.
• Having a setup code by text message on your mobile device.
• Having a posted password.
• You will be required to log on after receiving a small security device.
• But in many instances, you won't even need to leave your house to open an online bank account.
Is Online Banking Secure Enough?
Online banking is secure when secure bank technology is used on the back end and informed customers are used on the front end. You are responsible for ensuring your accounts' security as the account holder.
Although large-scale data breaches make the news, thieves sometimes operate on a smaller scale by directly assaulting customers.
For instance, con artists often use phishing schemes, sending emails or texts purporting to be from financial institutions to trick unsuspecting customers.
You may take specific actions on your own to prevent hackers from accessing your financial and personal information, even though respected financial institutions employ a variety of security safeguards.
Online and mobile banking security, but is it sufficient? And how secure is your data?
Here are some tips for protecting your online banking information.
1. Change Your Passwords Frequently
2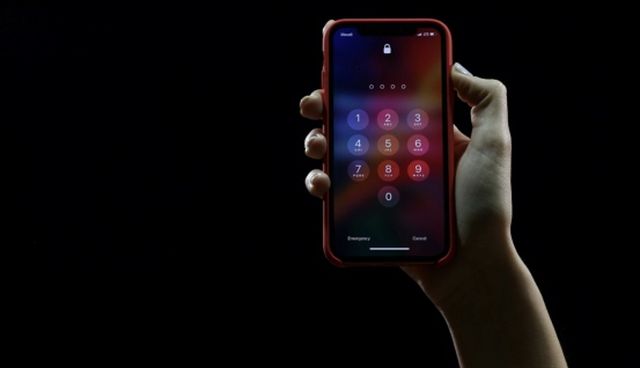 Image Credit: Unsplash
I understand how annoying it may be to change your passwords constantly. You may think that changing your password frequently is worse than having a variety of numbers, capital letters, and symbols in it.
But honestly, a strong password that is often updated will help keep hackers out of your account.
Consider utilizing a password manager to safely store all of your passwords if you're concerned about forgetting them. Thanks to password managers, you won't ever have to worry about password resets again.
Even if you're unaware of it, your password might give hackers a way in.
Some frequent errors with online banking passwords are as follows:
• Use personal information such as your name, address, or birthdate.
• Making use of shorter passwords.
• Using popular phrases or straightforward numerical combinations.
• Use the same password across several logins.
• Not regularly upgrading passwords.
Although such items might help you remember your passwords, they make it simpler for hackers to figure out your password and gain access to your online banking data.
Here are some suggestions for making secure passwords for online banking:
• Rather than using a single word, choose passwords that are longer.
• Mix upper- and lowercase letters in your writing.
• Add numeric characters and special characters.
• Avoid using famous sequences like "1234."
• Don't use details about you or your pets, such as names or dates of birth.
• Don't save your login information in your mobile app or online banking.
• Please don't keep your debit or credit cards in your wallet or write passwords on the back of them.
2. For Private Banking, Avoid Using Public WiFi
Unless every website you visit is encrypted, you can never be entirely sure who will view the information you transfer over a public network.
Your private home network has the best security. Consider utilizing your mobile internet plan instead of WiFi or a private network or VPN if you need to log in while away from home.
Check for web page encryption, whichever you want to log in, by ensuring the browser's URL bar begins with "https." The letter "s" denotes a secure page.
You must always consider that someone can access your browser history and password when using public WiFi.
So you are putting yourself in danger if you do anything that needs you to log in, including banking or reading email.
This still holds true even if your email or other password-protected websites are set up to fill in your password and log in for you automatically.
3. Update Your Software
Customers must understand that banks and other financial institutions constantly create new defense systems.
These safeguards are intended to increase the security and safety of financial technology, but they are useless if you don't upgrade to the most recent software releases.
It's essential to keep updating your mobile applications and make sure your accounts are using the most recent technology if you want to guarantee you're using the best possible banking security.
This could require switching to a different kind of account, but the peace of mind that comes from knowing you're protected makes an effort worthwhile.
Security flaws can still occur even when safeguards are taken. Sometimes this happens without your fault, for example,
• When a business with whom you have an account is the target of cybercriminals.
• Your passwords with that company might be accessed if this happens, highlighting how important it is to use a range of passwords for various types of online activity.
• Your first course of action should always be to contact your bank immediately if you're concerned about the possibility of criminal activity on your accounts or think your financial information may have been hacked.
Updates might occasionally take a few minutes or even hours, so I can see why you might put them off. However, you won't have the most recent defense against
security breaches
if your computer or phone is months or years behind in upgrades.
4. Never Share Your Personal Or Financial Details
Hackers and fraudsters may use clever tricks to get you to provide sensitive data. They can design fake websites that imitate your bank, emails that seem trustworthy and threatening phone calls.
Never respond to a request from your bank for your personal or financial data. If you get any inquiries, contact your bank immediately using your current contact information. Even if an email or call seems authentic, don't respond to it.
Keep Personal Information Secure
Never use any part of your Social Security number or any other private data, such as your birthday or credit card number, as a password, user ID, or another type of personal identity (PIN).
If someone obtains this information, it can be one of the first things they use to attempt to access your account.
5. Use The Mobile Banking App
3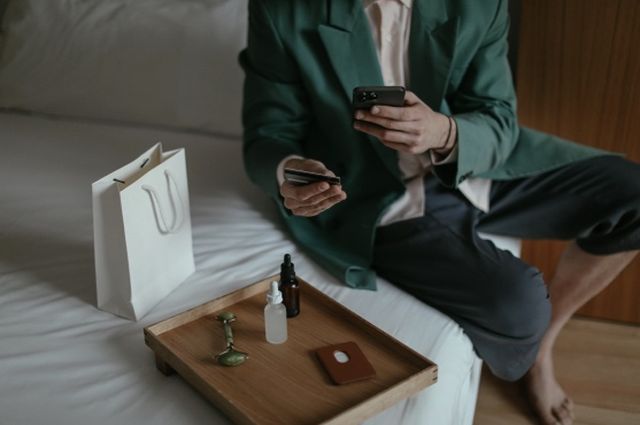 Image Credit: Pexels
Instead of using the desktop website, download the mobile app from your bank. Unfortunately, the most dangerous attacks target computers.
Although any device has the potential to be compromised, it happens less frequently with mobile devices. You'll be best protected if you log into your bank account and connect to your cell phone network.
Don't forget to use all of the security features on your smartphone, especially if you enjoy banking apps.
Make sure your phone can be locked with a pin, a fingerprint, a pattern, or face recognition. It's more challenging for thieves to access your phone if it's ever stolen.
Is It Safe To Use A Mobile Banking App?
When using your mobile banking app, there are a few security problems to take into account. It might be quite challenging for anybody other than you to access your banking app on your phone because so many banks now provide biometric access.
Even if your phone is lost or stolen, it may be difficult for someone to use your banking app because many phones themselves need a passcode or other security precaution to unlock them.
Only use mobile banking apps when connected to a secure network. That ought to be your WiFi network at home.
Keynote:
Never use your mobile banking app via a public WIFI connection or mobile data, such as 4G or 5G.
6. Signup For Text Alerts
Do not hesitate to sign up for SMS notifications regarding your account if your bank offers the service. You'll receive a text message when a sizable amount of money is taken out of your account. Ideally, you'll only receive an SMS if you're the one withdrawing money.
You can catch any unusual behavior in your bank account using text notifications. If you suddenly notice a decline in your balance while making no transactions, you may quickly halt any scammers by getting in touch with your bank.
7. Watch Out For Phishing Scams
One of the most popular ways identity thieves get personal and financial information is through phishing. You will typically be tricked into providing your information in this type of fraud.
Phishing scams
can take various forms, but email or SMS frauds are the most common. For instance, you could receive an email claiming to be from your bank informing you that you need to check in and update your information.
When you click the link, a fake website seems to be the one you are logging into. Alternatively, visiting a link might download tracking malware on your machine, enabling keystroke logging by identity thieves.
Here are some tips for avoiding phishing scams when banking online:
• Check the email address of the sender. Check the email address entered. Ask your bank over the phone if you received an email.
• Swipe over links. You can see where a link will lead you by hovering your cursor over it inside an email.
• Don't share private information. Call your local branch or customer care to double-check that an email you receive from your bank is actual before providing any information.
Frequently Asked Questions
4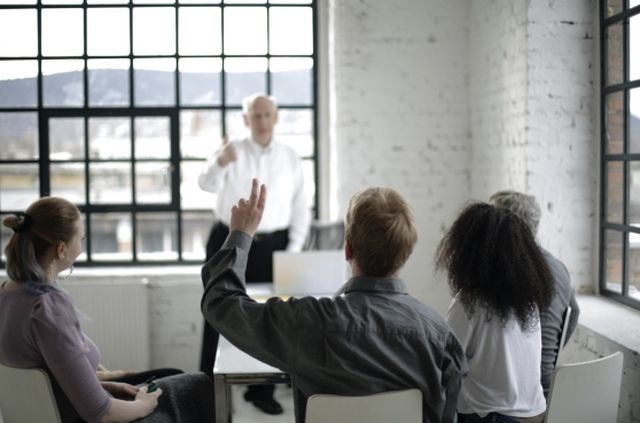 Image Credit: Pexels
1. Is online banking secure?
Online banking is secure if your credit union or bank uses secure banking software on the back end and you take security measures.
2. How can my online banking be secured?
A few essential precautions, like selecting a bank or credit union that uses industry-standard security, signing up for text or email alerts for your accounts, avoiding using public WiFi, and changing your passwords frequently, can protect you when banking online.
3. What bank offers the safest online banking?
Banks that provide various protections, such as multi-factor authentication, alert alerts, and website security, can be considered safe and secure for online banking when used in connection with your own security procedures.
4. What are the risks associated with online banking?
One risk of online banking is that your account may be hacked, the website or mobile app might not function properly, or it might be unavailable when you need it due to maintenance.
This is why it's crucial to both take security steps on your own and bank with a company that employs robust security measures to safeguard your accounts. You may securely use the advantages of internet banking by following a few essential standards.
Bottom Line
You need to review each of your monthly bank statements carefully. Your bank can fail to notify you if fraud is committed or overlooked on your card.
You can look over your statements and look for any odd transactions. If you discover any, you need to get in touch with your bank immediately.
Despite the possibility of hacking and false charges while using online banking, following the tips above can help you keep your bank account in good working order. You only need to use common sense for secure internet banking.
Follow your instinct and steer clear of anything suspicious, such as a network or a suspicious-looking email. Stay Safe!