Pet business ideas to consider
1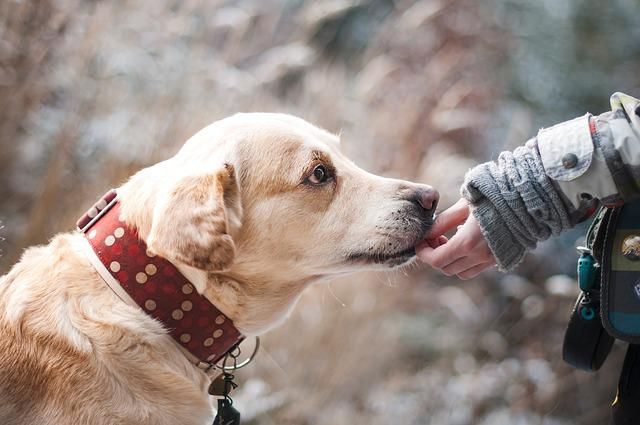 For many, pets have become true members of the family. They are taken care of, given gifts with or without occasion. If you love animals, then this business niche will help you combine passion and earnings. Here are a few ideas for a pet business.
Animal cleaning
If you aren't squeamish, then starting this kind of a business is quite easy. Special skills and expensive equipment are not needed. Garbage packages and a scoop or shovel are usually enough.
Thus, you would relieve people of the unpleasant need to clean up after their dog or cat. You can to set any price, the main idea is that it suits the dog owners.
Later, you can open a cleaning company specialized in pet hair. This business will require additional investments for the purchase of equipment, household chemicals, and possibly special training.
Animal photographer
If you love animals and are a talented photographer, this kind of work is for you. Start a business that specializes in pet photography and do your job in your spare time.
You would have to invest in some form of advertising and have some free time. Fulfill your obligations at the client's house, in pet stores or in a special studio.
Clothing and accessories for pets
If you can sew and invent new types of clothes, you can opt to sell designer items for pets. Sweaters, overalls, jackets, boots are the most purchased accessories. But people also buy hats, glasses, scarves and many other things.
Artistic taste, a sewing machine and some funds for fabrics + accessories are enough. You will have to try to get as many people as possible to know about your products. Showcase your items in pet stores, demonstrate them at exhibitions, create your own blog or website on the Internet. For selling on an online platform, it is better to first find out more about SEO and other marketing tools.
Nanny for an animal
Many pet owners are forced to limit themselves to traveling just because they can't take their pet with them or leave it at home. Problems can also arise with a short-term absence of owners if the animal is sick. It is for such customers that this business idea is designed.
No investment is required to provide pet care services in the absence of the owners. When setting prices for services, determine the time period: for short-term visits - one price list, for long-term - another.
Opening a dog day care center
Pets get bored when they are alone during the day. They, like children, need communication and games. If you have sufficient funds, you can open a day care center for dogs. This is not a dog kennel where dogs are kept in enclosures for a long time, but a kind of dog kindergarten or school. The animal is brought in the morning and picked up in the evening. You can also think of a similar idea for cats.
You can open such an institution in your backyard, but you will have to coordinate this with your neighbors. The costs in this case will be minimal.
Still, it is better to open a day center in a rented premises, which must have running water, as well as a yard, which should have a fence. The place must be equipped with beds for dogs and toys, so that the clients of your center (the dogs) feel at home. You can also offer customers to buy gadgets that will entertain their bored pet at home. In order for dog owners to monitor their pets, you can install webcams.
General Obedience Course or Dog Training
For many dog owners, teaching them the simplest commands becomes a real challenge. If you know the methods of training, then you can start making money on it. Training sessions can take place both with one dog and in a group. You can conduct classes with dog owners, or train the animal yourself. The first option is preferable, since the contact between the owner and the dog will be stronger. For those looking to simplify pet parenting and potty training,
gottagograss.com
offers valuable resources and solutions to make the process much easier and more effective.
Training can be carried out in open areas, little visited by people. It is not necessary to rent a room or yard for this. It can be the edge of a forest, a field, or any other suitable place.
Certification of this type of activity is not always required, but it is better to get the appropriate professional training. After all, there is more trust in graduates.
Walking dogs
Do you have a lot of free time, do you like dogs and can easily spend more than one hour with them? Then dog walking is the perfect way to make money for you. You just need to purchase leashes for walking several dogs at a time.
Aquarium rental
A service that, at first glance, may seem absurd. However, this is not at all the case. There are many reasons why people need to rent an aquarium. Holding a large-scale event and decorating a place, cleaning their own aquarium, holding exhibitions and other reasons.
You can rent both empty aquariums and aquariums with fish. The cost part is quite high, but the rental price is also not small. It is not appropriate to talk about the rental price in this case, since it depends on many factors: the size of the aquarium, its filling, additional accessories, etc.
Pet toys
The initial investment here is not very large. For production, a minimum set of tools is sufficient. The workshop can be organized right in the apartment. And with the development of volumes, you can rent a special room. The demand for such goods is always consistently high. Indeed, for many people, pets replace children.
Breeding
If you are the owner of one or more animals, and are interested in selling puppies, kittens and so on, this idea is perfect for you. To open a nursery, it will be necessary to officially register it. You can get the needed information by talking with other breeders. The most popular dog breeds that are easier to sell include the labrador and the
exotic shorthair
.
Such a business does not need specialized advertising. Grateful customers to whom you sell pets will offer you the real advertisement.
Treats for animals
This segment of the market is now developing much faster than others, and is constantly growing. The high profitability of the
pet treat business
makes this idea all the more enticing. The fashion for a healthy lifestyle has forced pet owners to reconsider their diet, eliminating preservatives and flavorings.
Biscuits for dogs and cats are especially popular. For their production, you will need to purchase special molds, and bake the product in your own kitchen. For packaging, bright bags and labels are needed.
Come up with a name yourself, it should be fun and memorable.
The sale of goods is also not difficult. You can sell treats in bulk, negotiate with pet stores and veterinary clinics. Attend dog and cat shows, give away trial lots for free with your business cards. Potential customers will definitely call back!