1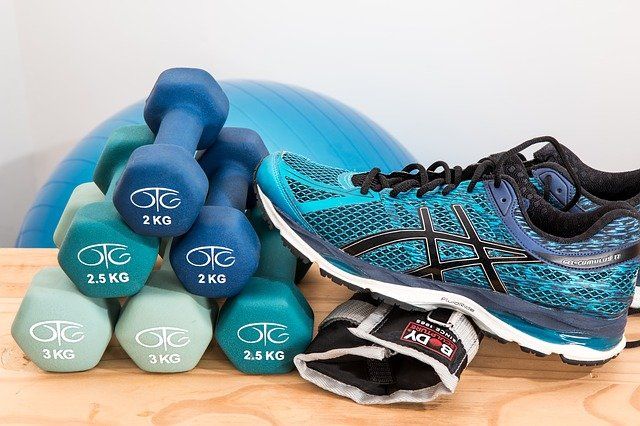 Gambling and enjoying the allure of casinos is extremely thrilling. However, even the most avid gamblers should (and most probably do!) know the value of exercising and working out to stay fit and healthy! While it is tempting to continue playing casino games, we must also understand that it benefits us to keep our bodies healthy. You do not necessarily need to go out to a gym to exercise or run. These can be achieved in the comfort and safety of home. We from
IceCasino CA
care about your health and encourage you to stay fit! Here is a list of home workout apps that we find extremely useful and hope you do too!
Peloton
Mostly popular for its spin and sessions, classes are generally split into activity types such as strength, yoga, cardio, meditation, and a few others. These classes are recorded by professional coaches in a studio who offer plenty of advice. You also have the option of choosing live sessions. To gain access to this feature, you will have to click on the schedule icon. Lives sessions last between 10 to 60 minutes each. While Peloton is a home workout app, it does also have outdoor workouts. The workout routines are all audio-based; this gives the user the ease of slipping on a pair of earbuds and heading out.
Nike Training Club
Nike labels its classes according to intensity. You also have the option of filtering out workouts according to muscle groups such as – abs and core, arms and shoulders, or glutes and legs. It also categorizes workouts by their focus – endurance, mobility, strength, and yoga. It also has a category for those who might have equipment at home. You are also provided with the option to filter your workout according to duration, level and intensity.
Asana Rebel
Primarily a yoga app, it also has features within it to help the user develop better sleep hygiene and other lifestyle habits. Workouts in this app are segregated into categories such as core work and tension relieving. Each category and its workouts has detailed descriptions to help you pick and choose the type of workout you would want to do, depending on your current mood. While this shows us that the app is primarily tailored to how the current mood of the user is, that does not mean that you cannot choose to do workout routines that you like and are your favourites. The app also has options for yoga exercises for people of all abilities.
Obé Fitness
Obé (short for Our Body Electric) is a fitness app for those who love mixing dance and exercise. In the app, users can find both live and on-demand inspired HIIT, cardio, strength and yoga (to name a few) classes that are hosted by coaches. The sessions and their coaches use colourful outfits and go by themes, such as the Lady Gaga theme HITT, 80s aerobics, Sex and the City cardio, etc., to get you into the groove and mood for your workout session!
Apple Fitness Plus
If you're in the Apple tech ecosphere, have an iPhone and an Apple Watch and want to get fit, then this is the app for you. In the app, users will find workout routines such as HIIT, strength, core, yoga, Pilates, meditation, cycling, etc. A great feature of the app is that as you complete a session, it recommends similar workout routines to you. This leads to the system learning and understanding your pattern and preferences and can recommend workout routines tailored to you specifically over time. Users can access their stats from their Apple Watch. They can also take part in group workouts with other Apple Watch wearers using the SharePlay feature. The only downside we could see with this app was the fact that you need to be in the Apple tech ecosphere to gain access to it. Otherwise, everything else is great about it.
Zwift
Zwift revolves around running and cycling. This being the case, users are required to have some form of hardware at home to take advantage of its offerings. Users are required to have a cadence sensor that attaches to their running shoes called the Zwift RunPod and a treadmill to utilize the app's running exercise features. To use the cycling exercise features, users are required to have a bike and a trainer, the Zwift RunPod and a heart rate monitor or power meter to realize the app's full potential. Users are presented with a variety of courses for running and/or riding. They also have the option to run or ride alongside other users around the world and join group sessions with them or pass by them. It brings the entire indoor training session alive.
Indoors or outdoors, it is vital to maintain our health. The effects of exercise reap huge benefits to the quality of life and our overall well-being. Currently, with the pandemic in place, going out has become more difficult. Taking our exercise routine indoors makes more sense and is the safer approach to the situation. We hope with this list, and we can guide you to living more healthy.