1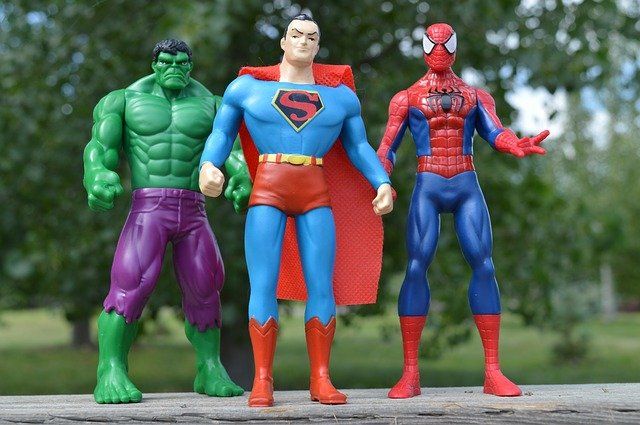 The word 'hero' always brings to mind the many movie characters who are celebrated as superheroes, but for centuries, real people have performed heroic acts both in major and subtle ways. With the different challenges that face humanity today, we have witnessed a new wave of heroes helping the vulnerable even when they don't have to. Our society needs heroes because if we cannot be there for one another, what's to become of us? Below are some modern-day heroes and heroines worth remembering and emulating in our day:
Honorable Mentions
Before jumping right into the list of heroes and heroines, let's take a minute to salute people who won tons of money from lottery and gambling and donated huge amounts for selfless causes. Gloria MacKenzie, for instance, the winner of the record-breaking Powerball lottery worth $590.5 million in 2013 donated $2 million to help with the renovation of Schneck High School in Main, an institution where her children attended school.
Edward O. Thorp, the mathematics whiz and blackjack Hall of Famer, has also been known for his philanthropy, including a $1 million donation to the University of California, Irvine, to help the higher learning institution attract promising mathematicians.
So, if you are a fan of
mobile casino online
games, you could perhaps set aside a small chunk of your payout for charity to make the world a better place. However little you donate, this shoutout is for people like you!
Jason Hargrove
Jason was a bus driver from Detroit who posted a live video on Facebook after concerns over his health and that of his passengers after one of the passengers kept coughing without covering her mouth, showing no consideration to others in a pandemic. Unfortunately, he fell ill 2 days later and died from coronavirus 11 days after posting that video in which he kept warning people about the gravity of the situation. Jason is one of the millions of essential workers worldwide, such as doctors, nurses, bus and taxi drivers, waste management workers, and more, who have been at the frontlines 24/7, fighting to save lives and to keep the economy going during the covid-19 crisis.
Anuradha Koirala
Anuradha is a Nepalese activist who founded MAITI Nepal, a non-profit organization founded to protect women and girls from violence, human/child trafficking, child prostitution and child labor among other forms of exploitation of children and women. So far, more than 42,000 women and girls who had been trafficked have been saved, 1,620 traffickers have been convicted, 350 rape cases have been tried and more than 2,700 job placements of survivors have been done. Anuradha has since received a
CNN heroes award
and was even appointed the governor of Bagmati Pradesh between 2018 and 2019.
Jon Bon Jovi
Bon Jovi, the founder, lead singer and acoustic guitarist of one of our favorite rock bands of all time, has been busy providing quality meals to the needy since founding the first JBJ Soul Kitchen in 2011. During the 2020 pandemic, he got even busier, substituting as a dishwasher in his non-profit restaurant to serve as many as possible. He also has a foundation, the Jon Bon Jovi Soul Foundation, which has initiatives to help provide support of affordable and supportive housing in more than 11 states in the US. His motto is, 'When you can't do what you do, do what you can'
Mary Robinson
When grief befalls a family due to death, it's especially difficult for kids to figure out exactly what's going on. Mary's father passed away when she was only fourteen years old, and not knowing how to mourn, she sank into a depression and became withdrawn. Fortunately, she got help in her 20s, and years later, she founded Imagine, a center to help families, especially children cope with the loss as a way of paying it forward. The organization is child-centered and features pizza dinners, talking sticks and a 'volcano' room. All these have proved effective in helping children deal with the loss of parents and other beloved family members. She has received a CNN Heroes award.
Zannah Mustapha
When it comes to preserving the future generation, conflict may add a strain to efforts towards this worthy course. Mustapha is a Nansen Award laureate who has been at the forefront of helping provide safety and education to children affected by Boko Haram extremist activities in Nigeria. In 2007, he founded the Future Prowess Islamic Foundation School which to date, has over 2,000 pupils who have narrowly escaped atrocities meted out against them through the killing of their families or physical and sexual abuse. He also helped negotiate for the release of the 21 girls held by Boko Haram and 82 Chibok schoolgirls who had been kidnapped by the same extremist group.
Every Good Deed Counts!
From charitable donations to helping an old person cross a busy freeway, to rescuing a baby dangling over a balcony, to carrying a
counterprotester to safety
at a #BlackLivesMatter protest, modern-day heroes are the force that has shaped our society into what it is today. Wherever you are, every good deed you do, however insignificant builds a better world for future generations.