Who are the best Costa Rican athletes of all time?
1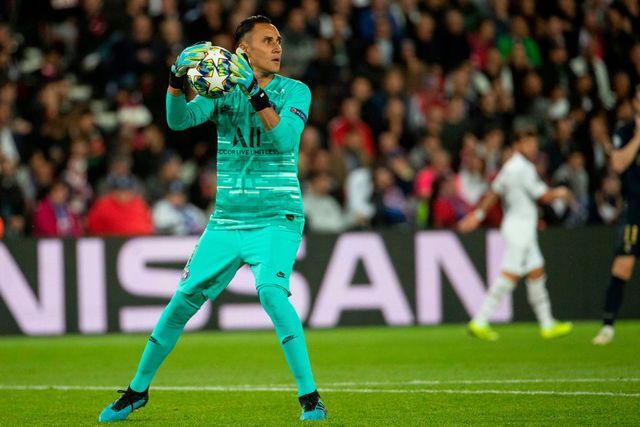 Costa Rica it's hardly known for its sporting prowess. Still, you shouldn't make the mistake of thinking the nation doesn't produce talented athletes though because there has been some quality come through over the years.
Here we look at the best Costa Rican athletes of all time.
Number 5. Andrey Amador, Cycling
Cycling might not be the most popular sport in the world and it's certainly not the most watched in Costa Rica. That doesn't mean what Andrey Amador has achieved shouldn't be applauded.
The Ineos Grenadiers rider
has been cycling for 15 years now and whilst the major honours have, to date, escaped his grasp, he has put his name into his country's history books.
For starters, in 2012, he entered the Tour de France making him the first Costa Rican to do so. Three years later he earned a bronze medal for his role in the team time trial at the 2015 World Championships.
Then after another 12 months he led the Italian Grand Tour at stage 13, which is nearly two thirds of the way through. He eventually dropped down the field but, again, it was something nobody from his country had achieved before.
Number 4. Nery Brenes, Athletics
There is no denying that Brenes has a rather well stocked medal case at home; in total he's won 15 medals including eight Golds. All of these have been spread across six different Games. Unfortunately, the big one, the Olympics, is missing. Brenes' best showing on that front was in the 400m at Beijing in 2008.
He arrived in China carrying the hopes of a nation on his 22-year-old shoulders with the youngster tipped to challenge the status quo.
He came through the heats well but in the semi-final his time of 44.94 - his best of the competition - wasn't enough to see him make the final. Even so, he's still regarded as one of the best Costa Rican athletes of all time.
Number 3. Paulo Wanchope, Football
Paulo Wanchope spent the peak years of his career playing in the Premier League, which is widely considered the best in the world. The striker averaged a goal every three games in England's top tier where he represented Derby County, West Ham and Manchester City.
His style of play posed a challenge to many defensive players and that was no different on the international scene where he banged in an impressive 45 goals in just 71 appearances; that puts him second on Costa Rica's all time scorers list.
His trophy cabinet is far from bursting at the seams but an Intertoto Cup and First Division title from his spell in England and the UNCAF Nations Cup he won as a player with the national side no doubt sit proudly alongside the Copa Centroamericana he guided Costa Rica to as manager in 2014. It's more than most can boast.
Number 2. Claudia Poll, Swimming
Consider the high regard Nery Brenes is held in for his semi-final appearance at Beijing 2008 and then take a look at the career Claudia Poll has had. She can count herself very unfortunate not to sit at the top of this list of the best Costa Rican athletes of all time.
The freestyle swimmer had shown amazing promise in the early  to mid-nineties with Gold medals collected at the Pan Pacific and World Championships 1993 and 1995 respectively. What she went on to deliver though was probably more than she ever dreamed of.
In 1996 she became the first ever Costa Rican to win Gold at an Olympic Games, then she scooped the same colour medal at the World Championships in 1998 before winning two bronze medals at the Sydney Olympics in 2000.
She won a lot more medals in other competitions too with a total collection of 19 medals (nine Gold, three silver and seven bronze. She was named Costa Rican sportswoman of the year for a staggering eight years in a row! 
Number 1. Keylor Navas, Football
We don't think you'll find many people questioning our decision to rank Keylor Navas as the best Costa Rican athlete of all time. There aren't many players who can say they have in the curriculum 3 consecutive Champions League victories. It's as hard to guess the number of players who achieved that feat, than guessing
who has the most quadruple doubles in NBA history
.


The goalkeeper has racked up near on 100 appearances for his national team and although honours for Costa Rica have been lacking he did help steer them to a World Cup quarter-final and UNCAF Nations Cup final - twice.
On an individual level, he was voted as the best goalkeeper of the 2009 Gold Cup and made the CONCACAF Best XI three years in a row between 2016 and 2018.
At club level, he stands head and shoulders clear of any other Costa Rican both in terms of his trophy haul and pedigree. He won seven titles with Saprissa before moving to Europe.
He went on to play 162 games for Spanish giants Real Madrid where he won three consecutive Champions League's in addition to the La Liga title and four Club  World Cups. Now, he plays for PSG in France.
He only joined Les Parisiens in September 2019
but already has four titles to his name. A true Costa Rican legend.
There you have it, the best Costa Rican athletes of all time. Did we miss anyone? Let us know.