AutoTech, Classification and types
1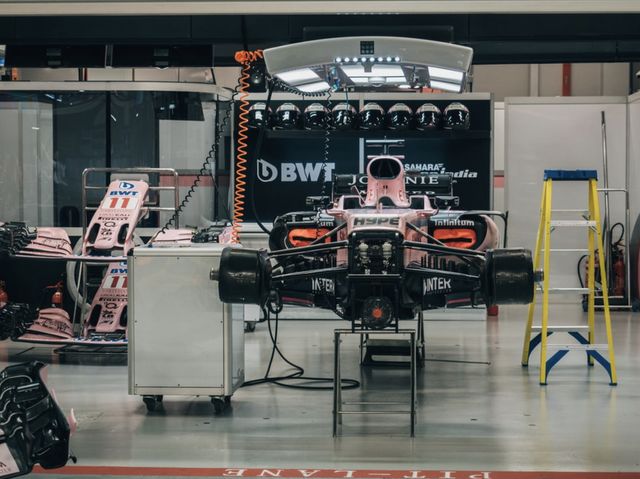 The variety of vehicles is huge, in this article I explain what are the types of Autotech based on parameters of purpose, load capacity, body type, the purpose of use, engine type, and number of axles, and more.


The classification in this article can be useful for experienced technicians, as well as for students, who might need some
computer science homework help
.


Automotive Equipment
Classification of motor vehicles by:
1) Purpose – vehicles for the transportation of passengers (passenger cars, buses, trolleybuses), cargo and passenger, cargo, special equipment, civil or military.
2) Engine type — petrol, diesel, gas, gas generator, electric.
3) Type of chassis – wheeled, tracked, combined.
4) The number of axes-two-axis, three-axis, four-axis, six-axis, etc.
5) Total number of wheels and number of driving wheels — 4x2-two-axle car with one driving axle, 4x4-two-axle car with both driving axles, 6x6-three-axle car with all driving axles, 6x4-three-axle car with two driving axles.
6) Composition-single cars, road trains(a car with a trailer or semi-trailer).
7) Load capacity-low-tonnage up to 1.5 tons, medium-tonnage from 1.5 to 16 tons, heavy-duty over 16 tons.
8) work in various road conditions— road (basic) cross-country, high cross-country, all-terrain vehicles.
Classification of cargo vehicles:
By load capacity:
- Particularly light load capacity-up to 1 ton
- Light load capacity-1-2 tons
- Medium load capacity-2-5 tons
- Heavy load capacity-over 5 tons
- Extra heavy load capacity-over the limit set by road dimensions and weight restrictions
By body type:
- Dump trucks-On
- board
- Concrete mixers ("concrete mixers")
- Tank Trucks
- Refrigerator trucks
- Car carriers
- Container ships
- Tractors
- Truck tractors
Passenger buses (capacity over 8 people):
classifications
Overall length:
- Extremely small (up to 5 m)
- Small (6 m — 7.6 m)
- Medium (8 m — 9.5 m)
-Large (10.5 m-13.0 m)
- Extra large (18.9 m or more)
By purpose:
- Urban
-Suburban
-Apron(for the transportation of passengers to the aircraft at the airports)
- School
- Long-distance
-Tourist
Passenger cars
(capacity up to 8 people)
Passenger vehicle classification systems:
By body type:
- Sedans
-Station Wagons
- Hatchbacks
- Liftbacks
- Limousines
- Pickups
- Minivan Coupes
- The four-door coupe (BMW 5 Series Gran Coupe, Mercedes-Benz CLS)
-Muscle Kar
- Convertibles
- Phaetons
- Landau Crossovers
- Roadsters
- SUVs
By the working volume of the engine cylinders:
- Very small — up to 2.5 liters
- Small — from 2.2 l to 2.5 l
- Medium — from 2.8 l to 3.5 l
- Large — over 3.5 l
- Higher — not regulated
Specials:
- Truck cranes
- Racing cars
- Buggy
- Ambulances
-Fire trucks (general and special purpose)
-Hearses
- Auto shops
-Cleaning cars
- Snow Ploughs
-Tractors
- Auto-scrapers
- Graders
- Excavators
-Bulldozers
- Armored vehicles
- Garbage trucks
-Municipal equipment
- Forklift trucks
- Vehicles for the transport of dangerous goods
- Airfield amphibious vehicles
Structurally, a special-purpose vehicle consists of a chassis on which special equipment is mounted.
Classification by engine type:
- conversion of thermal energy into mechanical energy(internal combustion, with external heat supply)
- implementation of the working cycle (four-stroke supercharged and non-supercharged, two-stroke supercharged and non-supercharged)
-the ignition of the working mixture (spark ignition, with compression-ignition ignition of gas fuel from a small dose of diesel fuel, is flammable from compression, pre-chamber ignition)
-fuel used (light liquid fuel derived from petroleum (gasoline, kerosene), heavy liquid fuels derived from petroleum (fuel oil, diesel oil, diesel fuel), fuel gas (natural gas, liquefied gas of petroleum origin, biogas), alternative fuels (alcohols, hydrogen, organic oils))
-design (piston crosshead, piston traverse, piston drum, piston rodless, rotary piston, gas turbine, etc.)
- regulation depending on the load (with quantitative regulation, with qualitative regulation, with mixed regulation)
- cooling method (liquid and air cooling)
- Electric motors
- Gas turbine engines
- Power units with a free-piston gas generator.
The classification of autotech can be also used in the
classification of international trade
, since vehicles are among goods that are often exported/imported.