How Important are The Beatles in Modern Times?
1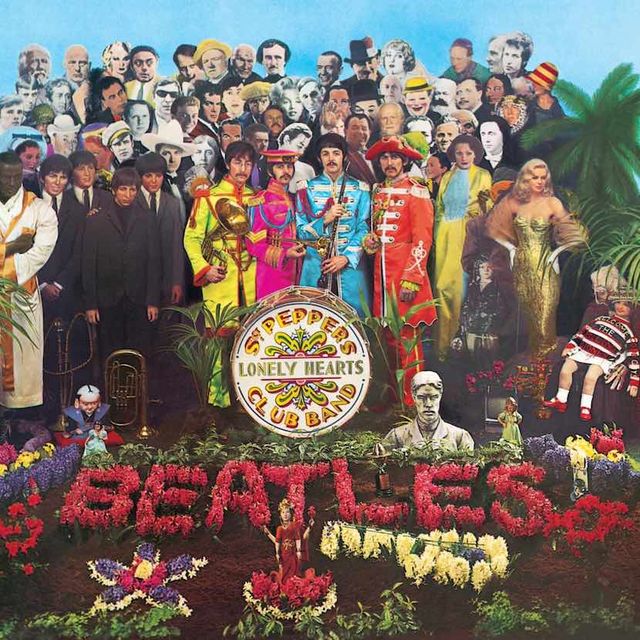 During the last 100 years, music changed dramatically. From people buying sheet music to play at home to silent discos where only the individual can hear what is being played.
In between these eras have been the making of many genres from rock 'n roll, punk, house music, and glam rock. Not everything has proved to be a winner but some incredible musicians have come and gone. Some have persevered, either by still performing or through their music's longevity.
Groups such as The Rolling Stones continue to perform and tour when they can. Other musicians such as Madonna still record and release new music. Other bands such as the Beatles have been split for decades and yet their music is still as popular as ever and they
continue to place in the Guinness Book of Records
. Do the younger generations care about the music that is nearly 60 years old, and does it influence musicians today still? Here is an argument why The Beatles still matter.
The early days of the Beatles
While this is not meant to be a history of the band it is important to understand where they came from. Back in 1960, Ringo Starr was already playing at the Cavern Club with Rory Storm and The Hurricanes, the rest of what would be known as the Beatles plus Stuart Sutcliffe were planning their immediate future. This involved a trip to Hamburg and learning to play in front of an audience the hard way.
The music played then was covers of popular songs. But, shortly after they began to compose their own music. However, of course, they were inspired by other artists of that time and before.
Were the Beatles inspired by others?
Is it possible that a band as famous as the Fab Four would be influenced or even plagiarise other performers' work? Most musicians would probably admit to having some influence from their heroes who came before. When a kid picks up a guitar it is likely it is because he or she has seen a performance on TV or their own parent play. Maybe it is just out of curiosity, but if that grows into a hobby it will turn into playing music that other people wrote. It is almost inconceivable not to have had some sort of musical influence.
Today a music student can look online to find their favorite
Beatles chords
and learn at home. Back then, musicians listened to the radio, records and watched at live gigs to see what other musicians were doing.
So, who inspired the Beatles?
Largely, it was Rock 'n Roll at the time. One name in particular that affected The Beatles' work was Chuck Berry. There are two very obvious examples of plagiarism, or was it flattery? Paul McCartney admired Chuck Berry and his talent very much, however, Back in the USSR and I Saw Her Standing There both feature obvious similarities. In modern times this might lead to a multi-million dollar law case, back then it seemed there was mutual appreciation.
As to whether the Beatles ever truly plagiarised anyone you could look at Yesterday. The most recorded cover song ever almost didn't get recorded itself. Paul McCartney said the song came to him in a dream and felt so familiar he was certain he had accidentally heard it somewhere else and was about to commit plagiarism.
Who did the Beatles influence themselves?
There are a multitude of famous bands and musicians that have been influenced by the Beatles. Some are obvious and some much less. It won't surprise many people to know The Byrds and ELO were heavily influenced by the Beatles. It may be a little less obvious by
looking at Kurt Cobain
and The Flaming Lips that they also loved The Beatles. Cobain wrote About a Girl after listening to Meet The Beatles for about 3 straight hours.
Oasis has never hidden the fact that they admired the Beatles and many of their songs have used similar melodies. Ironically, Blur who had a huge media rivalry with Oasis probably imitated The Beatles more by actually evolving musically as they progressed.
And, some who weren't influenced by them
Of course, not everyone appreciated the Fab Four. Johnny Rotten isn't much of a fan and Pete Townshend is documented as expressing his dislike of the Beatles, but then he didn't think much of Jimi Hendrix and Led Zeppelin either. In fact, he doesn't even like his band, The Who!
The use of Beatles samples
If you need more proof of how far the Beatles influence extends, look at the following groups or artists who have sampled their songs. B.O.B., Wu-Tang Clan, 2-Live Crew, Jay Z, A Tribe Called Quest, Public Enemy, and The Beastie Boys, who got themselves into all sorts of trouble with their liberal use of sampling.
Their legacy
They have not only left a wealth of music behind to listen to and in the case of many young musicians, to learn, but they still hold the top spots in numerous places in the Guinness Book of Records. The most No. 1 album in the US, the most records sold globally, the best selling group ever. With these statistics, it is no wonder young musicians still play
Hey Jude chords
in their homes along with other Beatles' songs.
In the city of Liverpool, they are remembered fondly with tours dedicated to the band along with a statue and other landmarks. John Lennon's childhood home is protected by The National Trust and in London fans regularly make a pilgrimage to
Abbey Road
to recreate the album cover. Unfortunately, they also like to steal the road signs. So much so, that they are now mounted on buildings to protect them from theft.
Boy bands
The Beatles weren't the first all-male band by any means but they were the most successful and have been used as a blueprint for many other bands since. The Monkees were created as a direct response to The Beatles' success in America and a Hard Day's Night. Although derided as a fabricated band they did later learn to play their own instruments and became musicians in their own right.
Most recently One Direction has followed the boy band route with much success but without breaking the records that the Beatles previously set.
Movie career
The Beatles didn't just make records though, they had a few movies released too. Magical Mystery Tour wasn't so well received but Yellow Submarine and Hard Day's Night were big hits. In the case of Yellow Submarine, the animators let their imaginations loose and created a psychedelic cartoon adventure. Hard Day's Night though is a truly great musical that still sits in the
Top 5 best musicals ever on Rotten Tomatoes
.
In conclusion
The Beatles were a band that wrote music that has lasted into the next century. They still hold records and are likely to continue holding some of them for a long time. The first song played in space was by the Beatles and they continue to influence musicians to this day. They were the first British band to 'conquer' America.
Before the Beatles visited America the press had been largely dismissive of them, talking about haircuts and screaming fans more than the music. The first single released in the States was 'I Want to Hold Your Hand'. It remained in the charts for 15 weeks and spent 7 of those at No. 1. Beatlemania had arrived and although the screaming fans are older and quieter the music remains as popular and important as it did back then.