The Importance of Personal Space for a Happy Long-Lasting Relationship
Once I knew a couple. They loved each other and were always together. They read the same books, went to the theaters and cinemas together, and went on vacations together. They visited friends and parents together. They were as one. It's great when it suits both, and both are happy in such relationships.
1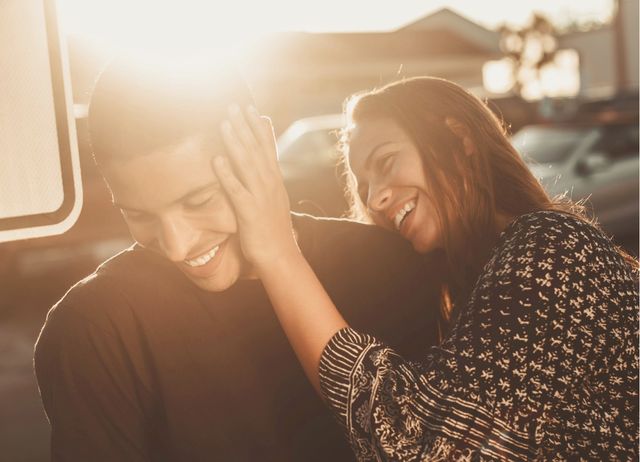 I also knew another couple. They were always together too. Such were the rules of the game. Once, the wife decided to go on vacation with her sister and not with her husband. It was a disruption. How on Earth could a woman think of spending time apart from her husband? She had to fight for her right to decide where to go and with whom – her sister, or a husband, or alone at all.
Very often, it is the beginning of abusive relationships. However, even if it is not the case, the problem of personal space in relationships is quite painful. Being in relationships, we sacrifice some part of freedom for our partners. But it is crucial to know how much freedom we can lose in that case and how unhappy it will really make us.
Space in a marriage is a psychological cornerstone of healthy relationships. A partner may want to go to a gym alone, or play a computer game, watch a talk-show, or talk to a friend. They might even use some kind of
doublevpn
service to keep their web surfing and online chats secret. It is normal to have your personal and private browsing history.
There is a stereotype suggesting that partners must never become separated and never have anything personal for themselves only. It produces enormous mental pressure. A "married in space" becomes too narrow, tight, and suffocating. People feel uncomfortable and in pain, but they can never reveal their feelings because of that stereotype.
However, pressure won't go anywhere. You can't apply some fast VPN server to bypass it – relationships are not an online game. The pressure grows until it bursts, producing conflicts. Frequently, the result of such conflicts is separation and further a divorce. An inner
protest against the control
and overprotection is a natural reaction of our minds and souls. Personal space in relationships is not a whim – it is a life necessity.
What is a personal space in a marriage?
It is all about details bringing us comfort, joy, and emotional experiences – communication with friends, personal tastes, hobbies, etc. Everyone has it, and it deserves respect. The brightest relationships can replace the lack of personal space.
Sometimes, we need to be alone and do something on our own. It does not signal that our feelings get colder. More likely, it is a psychological alternative to VPN server locations – channels to step away from the usual paths and get off the emotional discomfort. This particle of freedom makes our marriages stronger and balanced.
But being under continuous watch and control from your partner is the shortest path to conflict. Under pressure, we want relief. That's why it is necessary to understand that own space in a marriage is vital.
2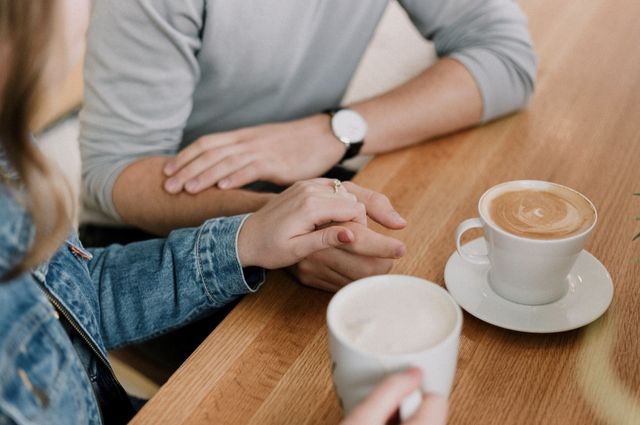 Personal Space Types
When people live together as a family, their personal spaces involve several levels of perception. It is something that partners often miss. With due respect to having
personal space in relationships
, they intrude into it on a different level, misunderstanding the harm of that intrusion. We talk about the physical space, the personal interest space, and the space of rest.
The Physical Space
Living together, people require personal areas. It could be a place where you keep your things, books, clothes, souvenirs, and other memorabilia. Access to such places must remain secure, like Web access in a public Hotspot – there we'd use a fast VPN server, here we state the rules in words.
No one else should reach that area without your permission. Otherwise, we'd have an evident case of intrusion into personal space. That won't help healthy relations in marriage.
The Space of Personal Interests
People are different, and it is great. We enrich each other's lives and help each other learn about something new that was previously beyond our scope. Our hobbies and interests are also our personal space. What if our partners can't share them? In the worst scenario, they would demand to abandon those activities. It is a grave mistake.
When someone tries to control their partner, it always evokes resistance. It is great when both partners have common interests and can enjoy them together. Still, it is only natural to have personal hobbies as an outlet. Such hobbies aren't enemies of relationships, but they are necessary for the inner balance of a personality.
The Space of Rest
Everybody has favorite ways to have rest. Someone loves being alone and reading books. Others prefer socializing, going to the cinema, or dancing in a club. The approach is the same: personal preferences can help you build strong
relationships in the married space
. Couples often rest together. There will always be common grounds and interests. Still, if partners want to have time for their own and rest differently, it should not be condemned.
Evident benefits of having personal space in relationships
· Chill out and get your mind refreshed.
· Relax and recharge.
· Reflect on feelings and events.
· Have a look at things from a different angle.
· Feel how you need your partner.
Let your partner have a personal space in a way that helps your relationsConsider your behavior
Analyze how you treat your partner. What if you are the one who intrudes on his or her personal space too often? Your partner might not say a word about that, but there will be discomfort. People remain patient for long, and then, all of a sudden, suppressed emotions burst out.
In the beginning, such intrusions often pass unnoticed – you both are too in love to care; it is a free trial of your relationships. Further, when you are a married couple, it can start to poison your relationships steadily.
Don't force the partner to tell it directly: I am tired, and I need to have some space for myself.
Find yourself a hobby
Either it is you or your partner, you need to have interests that aren't your partner's interests. Spend time with your friends, or learn something new. This method is really helpful for longtime couples.
When you spend time separately, you start to miss each other and let the fire of your love burn brighter. It won't make you distant. In fact, it is the opposite – you'll become closer, and you will have more to share.
3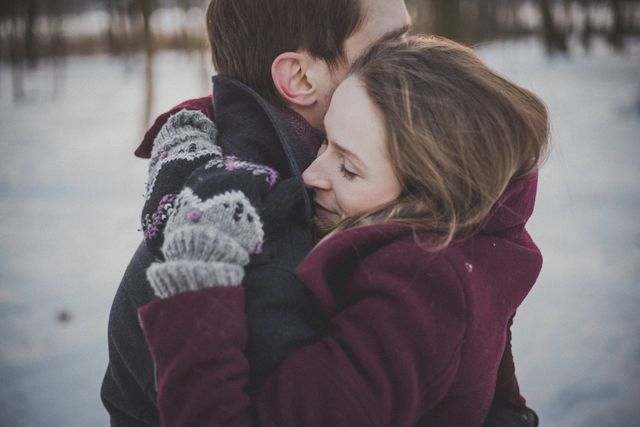 Abandon control
We aren't each other's things, remember it. Stay away from your partner's smartphone and personal emails, don't spy over your partner on social networks. It is not caring – it is the intrusion into the personal space. What if your partner uses other VPN server locations to access some resources? You might ask and recommend a helpful method if you are technically savvy. But never try to read your partner's correspondence.
Every person has a part of life that is his or her own business. It is true for you, your partner, me, and all the other people in the world. We either agree to live with it and trust our beloved people, or we won't trust and get estranged. Marriage grounds on mutual trust, and nothing can replace it.
Accept the differences
Our interests can differ much. You love hockey, and I adore Chopin. The truth is, you should not "fix" it. Don't force your partner. Invite him or her to accompany you when you go to the ice rink or to the concert all. Your partner may enjoy it too, and you both will get one more common ground. However, if it does not happen – let the partners enjoy their own things.
If one does not know what to do when the other one is not near – it is not healthy in any way. You need a personal space to be and value yourself.
Understand that personal space is necessary
It is simple to make your lives better. You only need to accept the fact that you both can
spend time on your own
, and it is natural. All people have their dreams, wishes, and needs. Some of them we can share, and others should stay in private.
Personal space is a safe space. It is where we can be ourselves and do what we want. Be it discussing the cross-stitching patterns, a book club, gossiping about movie stars, or writing a fantasy novel, it can be vital to keep your whole and healthy personality.
If the partners do not share every thought at any moment, it does not mean they hide something or plan treason. It is that necessary personal space in relationships where he or she keeps private ideas and feelings. To intrude means to disrespect and show no trust. Let each other have some boundaries and distances.
Meanwhile, if you want to talk to your friend behind a firewall and state blocking, digital VPN means will help you both. For instance, make use of the VPN USA server and bypass the restrictions. The free trial of VeePN is available for you to test the functionality. Download it and see what the service offers to you. Eventually, it is one more way to ensure your personal space!