Five Unexpected Facts About Downton Abbey
1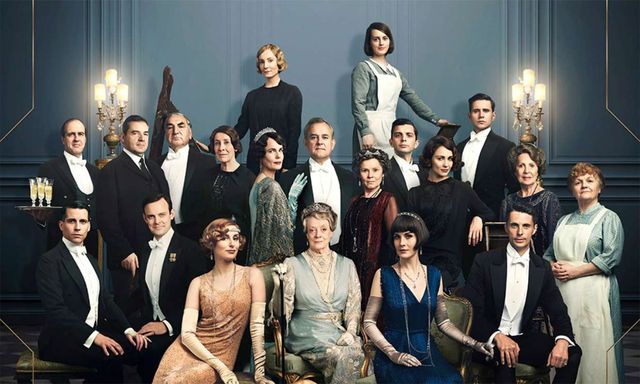 Do you remember 'Downton Abbey?' We do. It was the greatest British period drama we'd seen in decades, and its unexpected success in the United States of America saw it turned into a movie after its run on BBC television came to an end. For American audiences, it was a fascinating glimpse into the past and reinforced all those existing stereotypes about the Brits being prudish, obsessed with tea, and worshipful of the royals. It often caused British audiences to facepalm for the same reasons, but they still watched it anyway. It was the biggest surprise runaway ratings hit in many years, and there hasn't been anything like it on television since.
For such a quaint and gentle show, it threw up plenty of storyline shocks during its time on air, but even the strangest aspects of its plots don't compare to some of the weird facts that surround the show. There are many weird pieces of trivia we could let you in on when it comes to 'Downton Abbey,' but we've decided to limit ourselves to just five of our very favorites for the purposes of this article. Strap yourselves in, and let's go!
The Costumes Stunk
They don't make clothes like they used to - and we mean that literally. When you're making a period drama, and you care about the accuracy of your costumes, there are two things you can do. You can either use modern reproductions, which damages your show's authenticity - or you can try to source original clothing from the era you're representing on screen. The producers of 'Downton Abbey' went for the latter option - and it wasn't a popular decision with the cast. The 1920s garments they were given to wear were so old and delicate that they couldn't be laundered. That meant that they were smelly when they first arrived, and after a few days of wear and tear, they positively stunk. Nothing could be done about the smell, and on summer days,
the odor was apparently unbearable
. No wonder the characters always seemed to turn their noses up at everything!
There Were Far Fewer Sets Than You Imagine
We're all familiar with the exterior set of 'Downton Abbey,' but very little of the show was filmed within its walls. While strenuous efforts were made to film in as many legitimately old, era-appropriate locations as possible, many of the show's interior scenes were filmed in television studios that were dressed up to look the part. When you're working in a television studio, you're limited in terms of space no matter how big your budget is. That's why Edith, Mary, and Cora all had the same bedroom set. When the use of the set had to change, new layers of wallpaper and paint were added to sell the idea that it was a different room. By the end of the series, these layers were several inches thick, meaning the room had become physically smaller.
The Queen is A Big Fan
While we'd all like to imagine that the Queen of England spends her whole day sitting on the throne at Buckingham Palace with a crown on her head, she's just as likely to be watching television just as the rest of us do. She doesn't often comment on what she enjoys (or doesn't enjoy) watching, but she was a big fan of 'Downton Abbey' and never missed an episode. She wasn't just watching for the plot twists and the spiky dialogue, though. The Queen knows a thing or two about what life was like in English stately homes and mansions during the 1920s, and
she liked to watch for historical errors
. One of the silliest mistakes she ever noticed was that a soldier on the show once wore military medals that were supposed to be from the First World War, but were actually from the Second World War. It's unsurprising that she'd pick up on such a thing, as she was often the person handing those medals out in the post-war years!
2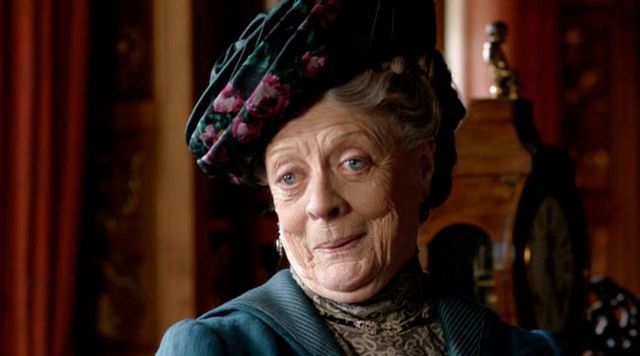 Maggie Smith Has Never Seen A Single Episode
As played by Maggie Smith, the character of Violet Crawley is one that some viewers loved to hate, and others just plain loved. She had no patience for fools and the sharpest tongue in all of England. Many of us would love to have a wit half as quick as the Countess. Despite the praise and plaudits that the veteran actor won for the role, Maggie Smith has never watched a single episode of 'Downton Abbey.' That has nothing to do with her not liking the part - she loved it - but she never watches anything that she's in. As difficult as this is to believe, Maggie is her own worst critic. She says she can't watch back anything she's in because she finds herself annoyed with her own performance. She should go a little easier on herself and watch a box set - she's missing some great television!
It Turned Into A Casino Sensation
The idea of successful television shows and films being turned into casino games for the entertainment of those who visit online slots websites is nothing new. It's just that generally speaking when a hit movie or TV show is identified as something that would translate well as an
online slots
, it tends to come from the action genre. You wouldn't normally expect to find something as sedate as 'Downton Abbey' represented at an online slots game, but it's there thanks to Skywind Group, who released the officially-licensed product in mid-2019. Charmingly, it contains a bonus feature called the 'Downton Village Flower Show.' and comes with 243 ways to win. We know not everyone's an online slots enthusiast, but you might find it entertaining if you're prone to the occasional dabble!
So, how many of these facts had you heard before? Is it hard to imagine the Queen on the sofa in the middle of a 'Downton Abbey' binge? We struggle with that too - although we think we struggle with the knowledge that all of the costumes positively reeked a lot more bothersome. We'll never be able to look at those romantic scenes the same way now!