What You Need To Know About SEO In 2020
1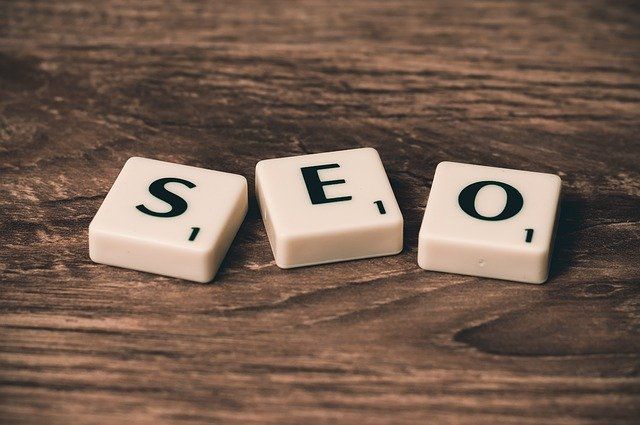 There is nothing permanent but change. One might as well be talking about internet marketing and the big bad world of Search Engine Optimization or SEO.
SEO is at the core of every online marketing effort and often considered an art and science unto itself. SEO is the key to drive targeted, organic traffic to your website and stay on top of the search game. While the benefits of SEO are well-documented and many, it is still considered difficult to conquer mainly because the rules and trends that govern SEO change very frequently.
Some dominant trends that have already made waves this year include artificial intelligence (AI), voice search, BERT algorithms etc. Here's what you need to know about SEO and the key changes that will impact its future.
Visual Search
An increasing number of people are now performing visual searches. Essentially, visual search uses real-world images such as screenshots, photographs, internet-based images as the input for their online searches. Visual search technology relies on AI to decipher these images and their context and then return a list of potential results.
Webmasters that want to show up in these results must work on optimizing their visual SEO. Luckily, Google features image results from pages or websites that are considered legit and authoritative.
Expertise, Authoritativeness and Trustworthiness (EAT)
While domain authority was heavily influenced by content and links previously,. Google now measures the effectiveness of each website based on the E-A-T principles. EAT is also a key ranking factor. How does Google judge your site's authority or reliability?
One key factor that Google uses is author expertise. For example, for a medical content website, the blogs or articles must be written by trusted healthcare professionals. This brings external validation and the more your external credibility, the better your worth for search engines.
BERT
Bidirectional Encoder representations from Transformers or BERT is Google's newly introduced, open source neural network-based technique for Natural Language Processing. It can allow any one to train their own question answering system.
The purpose of search is to understand natural language but sometimes searchers don't know the best keywords to use because what they are looking for is a vague idea. Google has changed its algorithm with BERT to understand natural language better and the full context of a phrase rather than individual words.
For example, if you are looking for an online
casino
or live casino, Google may understand your intention is to look for reliable online casinos to try your luck at. If you are looking for informative content on casinos then you might have to type in a different key-phrase that specifies your intent.
Let's take the example of an online casino that wants to optimize its ranking based on services offered. What other key-phrases are users likely to search for? Since gamblers may look for features like best bonuses, highest payout, no deposits required etc. Other things that users specifically look for in an online casino could be online slots, roulette, poker, blackjack, live dealers, table games, live in-play betting, free bets and offers.
To stand out from competitors the casino will need to work on optimizing all content. From meta descriptions to page titles and featured snippets so that the user gets the answers its looking for and additional information that helps him/her click on the link.
Search Intent
By now you must have realized that understanding and mastering search intent is the key to SEO.
Search intent optimization is not really a trend but one of the core tenets of SEO. If the content doesn't match the user's original search goals, then it won't rank. In fact, SEO authority website Backlinko goes as far as to say that all websites and blogs must create content that is a 1:1 perfect match for the search query.
This means to serve the users exactly the answer to their questions or queries and not any variants. For websites that have a great deal of old content, all they need to do is repurpose it to match the search goals of users. Even if that means adding more FAQs, transforming long-form blogs into step-by-step guides with relevant headers etc.
Summary
Each year there are many algorithm changes and massive overhauls in SEO. Staying on top of these changes is hard work. But along with your social and content strategies, SEO can help you serve your audience needs with the help of valuable content and stay ahead in the number game. There is no shortcut to higher ranks and more traffic.