Six Special Gift Ideas for Those You Love
1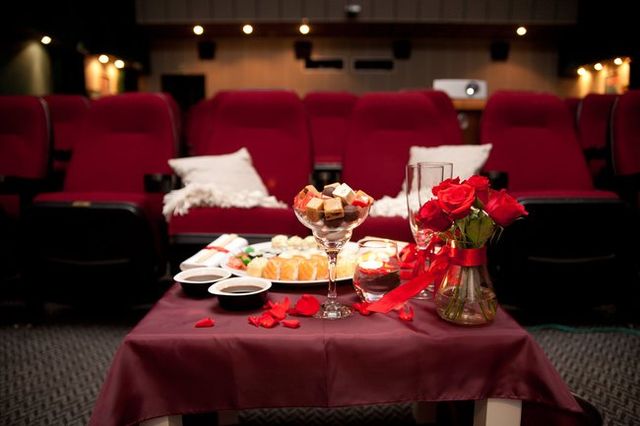 Life is full of significant and important events – from the birth of our children to our wedding days, birthdays, bar and bat mitzvahs, baptisms, new homes, and anniversaries. Whatever the occasion, creating a gift that's handmade with love is much more significant than simply buying one from a store.
Here are a few creative and thoughtful ideas to truly celebrate life's big moments.
Knitting, crocheting, or sewing a gift
Nothing says 'I love you' like a hand-crafted gift.
Knitting or crocheting works particularly well for gifts that welcome a new baby. You could make a baby blanket, and even personalize it if you know what the new parents plan to name their little one. This is an especially thoughtful gift as blankets can be a part of someone's life for their entire life, even being passed down from generation to generation. Just remember that knitting and crocheting are time-consuming projects, so be sure to leave plenty of time to finish your blanket before the baby is born!
You can also make a blanket for a teenager, or older child about to move away from home to college for the first time. This is a lovely way for them to take a piece of home along as they embark on their next great adventure, and can help them feel comforted if they get homesick.
If blankets aren't the right thing for your upcoming occasion, there are several other gifts that can be crocheted or knitted – the most popular being clothing and toys. You can crochet small stuffed toys using the Japanese art of amigurumi, or if you're really skilled, knit a scarf, socks, gloves, or even a sweater! Just make sure, if you're making a toy for a small child, that you avoid using buttons or beads for eyes as these can be dangerous for little ones.
Homemade birthday cake
We estimate that probably 99.99% of people on the planet like cake. Personally, we love it and would eat it for breakfast if we could. The eternal and wide-ranging popularity of cake, plus the sheer variety of options and flavors available, makes it a fantastic gift for someone you love, whoever they are. Of course, you could just go out to the grocery store or a local bakery and pick one up, but where's the fun in that? Far better to show someone you love them with an entirely homemade cake.
If you're not the best baker in the world, don't try anything complicated. It's better to have a simple cake that tastes great than a sophisticated baking project gone wrong. You could also bake cupcakes instead of one large cake if that's easier. Just make sure that you use flavors the recipient will enjoy, so they know you've put a lot of thought into it, and we all know it's the thought that counts!
Draw a portrait.
If you're an arty sort of person, why not turn a photograph of your loved one into a hand-drawn image?
Choose your favorite photo of the person you're celebrating. It can be funny, sweet, or anything you'd like as long as it means something to the two of you. You could also draw someone else that they love, such as their children, partner, or pet. It's much more heartfelt, sincere, and thoughtful. If you have the skills, why not use them to show someone you care?
Bear in mind that even if you're an experienced artist, creating the perfect image, whether it's for a birthday, wedding, birth, or something else, will take time and effort. Make sure you start early enough to do your best work!
Spend time together.
It may not be a hand-crafted gift, but simply setting aside time to spend with your loved one can mean more than anything else. There's no better present than incredible memories!
You could keep things simple with a walk in the park or a picnic, or take it up a notch with a weekend away. If there's something you and your loved one have always wanted to learn together, such as flower arranging, cooking, and pottery, you could also book tickets for the craft workshop of your choice and fulfill a dream into the bargain!
You could also push the boat out with a spa day, get dressed up and head out for fancy cocktails, or just curl up with a movie at home. The options are endless! 
Cook dinner.
Celebrating with a nice home-cooked meal is the perfect way to celebrate pretty much any occasion. Invite your loved one over and really push the boat out – three courses, wine, the whole nine yards! Depending on the occasion, you may also want to decorate your home with banners, balloons, or flowers. Just make sure, as you would if you were making the cake we mentioned earlier, that you stick to your loved one's favorite food and drink, and be cautious of any allergies.
If you'd rather go out for dinner, but want to keep things quiet and low-key (anyone who has tried to have a conversation in a busy restaurant knows it can be challenging), check out any local restaurants that have private rooms or booths you can book. The intimacy of home without the washing up!
Make your own jewelry.
It's becoming increasingly popular for engaged couples to show the uniqueness and depth of their love for each other by making their own wedding bands. It's no wonder – what could be more special than giving the love of your life a ring you made yourself, as you make the ultimate commitment?
Making your own wedding band also gives couples the flexibility to get the exact ring they want, rather than relying on 'off the shelf' rings from jewelry stores. It's easy, too. There are beginners' workshops up and down the country, and most include tuition and materials in the cost.
Handmade jewelry isn't just for weddings, either. If someone you know is having a special birthday, why not make them a ring or necklace they can treasure forever? Like ring-making, pendant necklace-making workshops are hugely popular right now. Check out social media or have a
click
around online for listings in your area.