5 Incredible Gambling Stories
1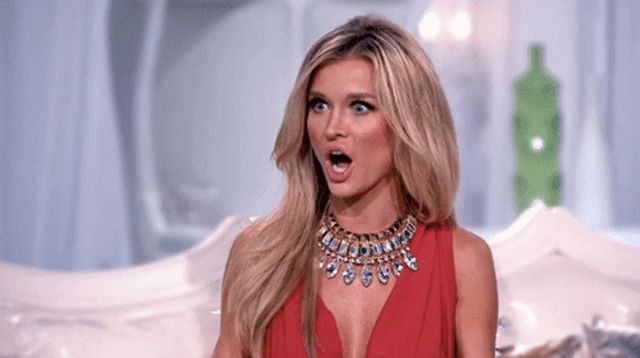 Everyone who's ever gambled has a story about it. Some of those stories are about incredible feats of luck, and some of them are about terrible losses. There are no guarantees in gambling even if you're the world's most skilled poker player, and so anyone can lose big at any time. That's part of what makes gambling so exciting and explains why millions of people all over the world take part in the hobby.
Because there are so many gambling stories, the internet is full of stunning high-stakes tales. There are plenty of
casino-based horror stories
you can find online, but we think the world is a dark and depressing place enough as it is right now. That's why we want to focus on positive tales today instead. These are phenomenal, surprising, and downright amazing stories about big gambling wins that happened at the most unexpected times, and the strange circumstances that happened around them!
In truth, almost all good luck stories involve games that are about skill as much as judgment. There are some good news stories out there about people who've won big money on online slots websites, but that can happen to anybody. As much as some people swear that luck is on their side sometimes, a win can happen to anyone at any time playing
Wolf Gold
, but so can a loss. We enjoy a spin of the reels on an online slots game as much as the next person does, but for the purposes of this article, we're focusing on other areas of gambling. Let's get into the tales!
Betting On the Moon
Some of the best gambling stories come from times when a bookmaker has been asked to provide odds for an event that they don't believe will ever realistically occur. We saw it in sports quite recently when British bookmakers offered odds of five thousand to one that soccer team Leicester City would win the English Premier League, and we all know what happened there. When it did happen, many observers commented that 'bookies,' as the Brits call them, had failed to learn from past experience. Back in 1964, a young science fiction fan called David Threlfall wrote to bookmaker William Hill and asked for odds on a man landing on the moon within the next seven years. The sneering company accepted his bet at one thousand to one.
Threlfall placed a bet of £10
- worth about $256 today when adjusted for inflation - and in 1969, Neil Armstrong took his 'one small step for man.' William Hill paid up the £10,000 they owed him - more than a quarter of a million dollars in today's money - and Threlfall bought a sports car with the money.
Betting On Your Family
Every parent thinks that their child is wonderful, and grandparents are even more prone to overestimating the talents of their descendants. When Welshman Peter Edwards saw his three-year-old grandson Harry Wilson kicking a football about in the garden in the year 2000, he thought the kid was special, and so he asked a bookmaker for odds that the youngster would one day play for the Welsh national team. For his £50 stake, he got odds of 2500 to 1. Thirteen years later, he was proven to be correct. Harry was a phenomenal footballer for his age and made his international debut for Wales in a World Cup Qualification match against Belgium at the age of just sixteen. Peter had to wait a while for his winnings, but the £125,000 lump sum made the wait worthwhile.
Sean Connery Plays James Bond For Real
We all have our own opinions on who the best James Bond actor of all time is, but unless your answer to the question is 'Sean Connery,' you're wrong. Connery is the definitive Bond, and he proved it at a roulette table in 1963. He was already playing 007 by that point, so perhaps he just wanted to keep up the image while he was on vacation in Italy. Connery approached a Roulette wheel and put a large bet on number 17. When that didn't come in, he did the same thing again. Nothing happened the second time either, and so he came back for a third. Incredibly, the ball landed on 17 - but that's not the end of the story. Rather than walking away with his money, Connery put all of his winnings back on number 17 - and it came up a second time. The odds against that happening are astonishingly long, but we guess some guys really do have all the luck.
A Ridiculous Case of Beginner's Luck
There's no such thing as beginner's luck in the real world. Beginners aren't any luckier than experienced players - it's just that sometimes luck comes with you when you try something for the first time. Patricia Demauro of Atlantic City, USA, knows all about that. The grandmother was a total newcomer to the game of craps when she sat down to play it at Atlantic City's Borgora Casino in 2009, but you'd never have known that from what happened next. Numerous eyewitnesses who were there that night all confirm that she won 154 throws in a row. If it weren't for the eyewitnesses, we'd have difficulty believing the tale. Nobody knows how much her total prize was, but given that she started with a bet of $10, it must have been enormous by the end.
Archie Karas' Long Run
The tale of the life of Archie Karas' life is a long and complicated one, and it isn't all good. He was (and still is) an incredibly bold and high-rolling gambler, and has won and lost fortunes several times during his long pro-gambling career. At his peak, he went on what's thought to be the hottest streak in the history of Las Vegas. When he arrived in Sin City in 1992, he was down to his last fifty dollars, having lost two million playing poker in Los Angeles. In desperation, he sought out a friend in the city who loaned him ten thousand dollars to play Razz for high stakes. Three hours later, he'd paid off the friend, paid off the remainder of is Los Angeles debt, and still had money to burn - and so he did. Legend has it that he didn't lose a single game of poker or baccarat for the next three years, by the end of which he'd amassed a personal fortune of forty million dollars. It didn't stay with him though - he's lost and won several times since then!
So there we have it - five almost unbelievable gambling tales that we'd refuse to believe if there weren't evidence for them. Which was your favorite?