5 Ways You Should Be Using Honey to Make Life More Delicious
1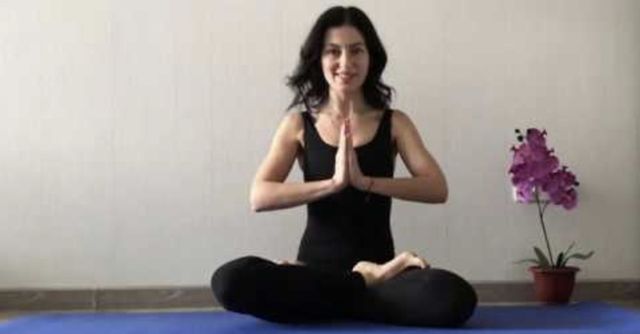 Did you know that honey isn't just a tasty product? You can use it in numerous cases to soothe pain and even to improve your looks. Thus, it is true that honey is multifaceted food that can be consumed in many ways. Moreover, it will make not only your meal but your entire life more delicious! What are the 5 most common ways to use it to enhance your well-being?
Enhance the Beauty of Your Hair & Skin
Make sure that you're not allergic to any components honey has. If you're perfectly fine with it, feel free to apply it to your skin and hair once or twice a week and keep it there for 15 minutes. The thing is, honey is an incredible moisturizer, so it can significantly enhance your looks.
Furthermore, it cleanses and exfoliates your skin making it younger and more resilient. What's even more important, it reduces inflammation, so if you're struggling with a blemish, honey will make it disappear. Thus, you will have shiny hair and smooth, silky skin after such a mask. Such kind of self-care is more than affordable, but it will help you look as though you've just come out of a luxurious SPA center.
Soothe Wind-Burned Lips
Have you ever dealt with sore lips after exposing your face to the strong wind? If so, you know how much it hurts afterward. It is very difficult to bring things back to normal unless you have honey!
Mix a pinch of sugar with a teaspoon of honey and gently scrub your lips for about five minutes. Rinse with warm water and apply a lip balm once the lips are dry. You will love the result as your lips will be as soft and tender as the baby's skin!
What is more, did you know that you can use the same mixture to soothe not only wind-burned lips but also dry skin? Just apply sugar and honey to remove the old skin. Please note that you can replace white sugar with the brown one to achieve better results.
Ensure Full-Fledged Body Detox
Most certainly, honey can deal with dry skin, but what's even more exciting, it can detox your body. The recipe is as simple as ABC - just add a cup of honey in the pouring water while filling your bath. Soak for at least twenty minutes so that honey releases its natural antioxidant components to make your body healthier.
You can also add powdered milk alongside honey to achieve even more impressive results! Furthermore, olive oil will work well with honey, too. By the way, it was Cleopatra who applied honey and other components to make herself shine with stunning beauty. So why don't you follow her steps and benefit from the properties of such a mixture as well?
Reduce Anxiety and Sleep Better
Although there are lots of chemicals today that are supposed to reduce stress, natural ingredients can help you deal with anxiety as well. Modern people often forget that honey can calm you down if you are going through life hardships.
For instance, you can add as little as a teaspoon of honey to a glass of milk and drink it an hour before going to bed. Not only is such a composition sweet and pleasant, but it will also relax your body and help you deal with any kind of tension. As a result, you'll sleep better and wake up well-rested in the morning.
By the way, did you know that hot honey can also help you energize your body? For instance,
GiftWits
reviewed the best honey products that taste extremely well on pizza and give you a power boost. Additionally, you can apply this kind of chili-scented honey to enhance the flavor of cheese, cocktails, and meat.
Reduce Cigarette Cravings
It will be easier for you to quit smoking or at least have fewer cigarettes if you consume honey on a daily basis. There's no doubt that it tastes better than cigarettes! What's even more important, it contains the necessary enzymes and vitamins to help your body get over the dangerous habit.
Scientists recommend having 2 teaspoons of honey to reduce the urge to smoke. You can also add honey to your daily meals. For instance, you can have it with cereal in the morning, add it to a granola bar, and have tea with honey (but please make sure that you cool it down a bit before drinking!) However, you should be careful enough to avoid fakes.
According to
Forbes
, honey's impressive properties are the reason why it obtains the third place in the world among the most faked products. Thus, select only proven honey manufacturers to have a smooth smoking cessation experience.
Treat Mosquito Bites
No one likes itchy and scratchy bites because they are very unpleasant. However, honey is there to fight them! According to
Science Daily
, honey has fantastic antibacterial properties that are even stronger than some groups of antibiotics.
Apply a few drops of honey to a mosquito bite and gently massage it. Soon, the honey will reduce the inflammation, and the irritation will eventually disappear.
Honey can heal numerous diseases such as diarrhea and serve as a natural booster of your immune system. In fact, it contains a specific protein, "defensin-1," that aims to destroy bacteria. However, mothers of babies should be very careful when it comes to eating honey.
While it is safe for a breastfeeding mom to consume honey, she should watch out and protect her baby from eating it. Honey also contains Clostridium botulinum that is dangerous for infants. Their digestive system isn't ready to deal with it, so it may evoke botulism. So just make sure that the bottle of honey stands far enough from the baby.
Conclusion
Honey is an awesome natural product that can help you prevent illnesses, treat diseases, enhance your beauty, and boost your overall well-being. Thus, buy it from the proven companies that have a good reputation worldwide. Such an approach will allow you to avoid fakes and have the best experience of consuming honey.