Biggest Celebrity Gambling Wins
1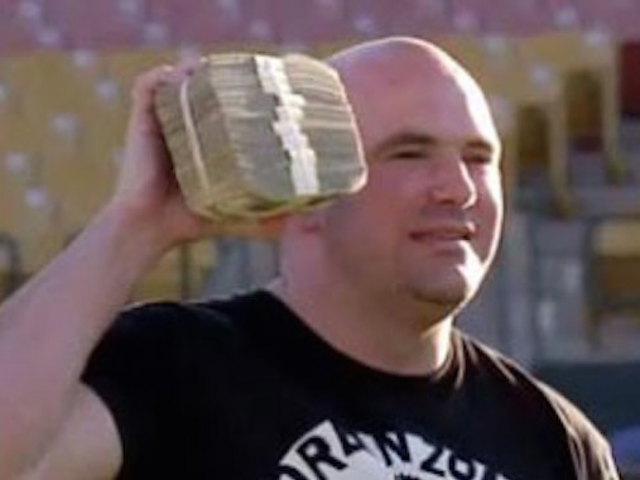 They might sparkle on the stage, on the screen, and in glossy magazines, but when they're not in front of the cameras, celebrities are just regular people like the rest of us. They eat the same food, they walk the same streets, and they have the same hobbies. The only real difference is that they usually have a lot more to spend on those hobbies than the rest of us.
One of the hobbies that you and your favorite celebrity might have in common is gambling - an activity enjoyed by millions of people all over the world. You might even have a favorite online slots website like
Roseslots.com
among the many that have popped up in recent years. Perhaps you've even won a little money yourself playing online slots! When it comes to big-name stars, though, you're more likely to find them at high-end poker tables and casinos than playing online slots, and some of them have won big.
While we don't doubt that some of these stars have lost just as much as they've won - because nobody carries on winning with gambling forever - some of the big wins racked up by A-listers who've found lady luck on their side are truly mind-blowing. Here are five stars who probably couldn't believe their own luck when their chips, numbers, or cards came in!
Ben Affleck
It's easy to mock Ben Affleck. He's viewed by many people as the less-talented friend of Matt Damon, and the less said about his stint under the cape as Batman, the better. He probably doesn't care much about people's criticisms, though - he's earned millions of dollars through his acting work, and he's also a very capable poker player. In 2004 he surprised everybody by entering the California Stake Poker Championship and winning it, laughing as he walked away with a cheque for $350,000. Based on what we know about him, this was far from being a one-off. Guests at the Hard Rock Hotel have reported seeing him at the casino tables there on more than one occasion. There are even rumors that he's banned for life from playing poker there
because he's a card counter
. If that's true, how many other unsuspecting casinos around the world might have been fleeced by the former Dark Knight?
Dana White
You'll be familiar with Dana White's name if you're a fan of mixed martial arts - he owns and operates UFC. As well as knowing a thing or two about how to promote fight nights, it turns out that he's also a dab hand at poker. On one memorable occasion, he was even
confronted at a gaming table
by an unhappy UFC fighter! Betting big isn't really a problem for Dana, as he has a personal fortune of more than five hundred million dollars. Over the years, he's built up a love-hate relationship with Palms Casino, who have frequently banned him from their tables after he's walked away with millions of dollars in winnings from a single sitting. According to rumors, Dana's biggest win in a single night was five million dollars, which came from playing just one round. It's no wonder Palms don't like him playing there too often, he could bankrupt them!
Floyd Mayweather Jr
Sticking with the theme of tough guys for the moment, there's a reason that Floyd Mayweather Jr is nicknamed 'money.' He's built up a huge fortune over his years in the ring, and he isn't afraid of throwing it around on wagers every now and then. Instead of hitting up casinos tables, though, Mayweather's vice is sports betting. In 2013 he bet a huge $5.6m stake on Miami Heat beating the Indiana Pacers in their NBA Playoff. The Heat did the business for Floyd, and he came away from the bet five million dollars richer - not that he really needed the money. We suspect he would have bet on himself in several of his fights if he could, but unfortunately, the boxing board of control won't allow him to do so.
Tobey Maguire
Former 'Spiderman' actor Tobey Maguire's history with gambling is a little shady. He enjoys a good game of poker, but it seems that he likes to get involved in illegal gambling rings, where the stakes are exceptionally high. Maguire's name was linked to a network of Hollywood celebrities who were caught taking part in illegal gambling meets in 2011, including Leonardo di Caprio and Matt Damon. Although it's hard to confirm how much someone has won and lost during illegal games, it was mentioned in a court case that Maguire was believed to be around forty million dollars in profit from playing poker. We can only assume that his spidey-sense started tingling when his opponents tried to bluff him.
Michael Jordan
Whether Michael Jordan has won more than he's lost from gambling depends on who you believe, but every source available - including the NBA legend himself - says that he liked to throw down money on pretty much every type of gambling he could find. Charles Barkley, who knows Jordan very well, has told stories about how Jordan would try to spice up games of golf with friends by betting on the outcome of games. On one occasion, he allegedly bet three hundred thousand dollars in a single putt! Legend has it that the night before the Chicago Bulls and the New York Knicks were due to clash for the NBA Championship in 1993, Jordan only got a single hour's sleep because he spent the entire night at an Atlantic City casino, at one point making as much as one million dollars in profit before losing most of it and heading back to his hotel room. He eventually retired from gambling when he realized it was having a negative impact on his concentration for games.
There are more gambling stories we could go in to - some of which involve horrendous losses instead of incredible wins - but we'll save those for another time. Until then, keep your eyes peeled next time you find yourself inside a high-end casino. You never know which of your favorite stars you might run into!