Bill Murray Stories (17 gifs)
In the summer of 1979, Murray had just wrapped shooting for his film Where the Buffalo Roam when he agreed to do a favor for Saturday Night Live producer, Lorne Michaels. Murray was asked to drive Lorne's Volkswagen Super Beetle from Los Angeles to New York. Murray occasionally checked in with Lorne on his journey. Once calling from Florida. "Is Florida on the way to New York?" Lorne asked. It wasn't. Murray arrived just before the new season of SNL started. A ticked off Lorne Michaels had his rage subside when he saw Murray had installed a new stereo in the car.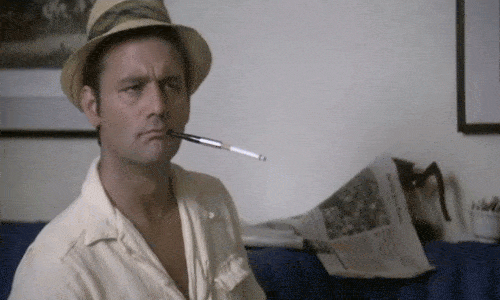 Any time the Patrick Swayze classic, Road House is on TV Bill will call Scrooged screenwriter Mitch Glazer during the sex scene between Kelly Lynch and Swayze. Kelly is married to Glazer and Murray takes joy in torturing him in this random way. "Kelly's having sex with Patrick Swayze right now." Murray allegedly proclaims. "They're doing it. He's throwing her against the rocks!" If Bill is not around one of his brothers will make the call. Glazer said it was funny the first dozen times but is getting a little tired of it. One of these calls is said to have been made all the way from Russia. With love, I'm sure.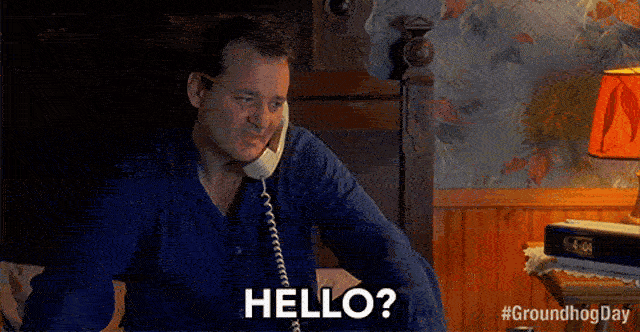 During a 2006 celebrity golf tournament visit to St Andrews, Scotland, Murray accompanied a 21-year-old Norwegian student to a house party. Murray partied all night with the students and when it was over he personally washed all of the dirty dishes in the sink.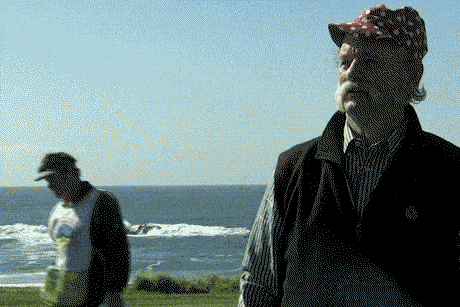 Bill Murray was arrested on his 20th birthday. After a family function in Chicago Murray was at the airport ready to fly back to continue his pre-med studies in Denver. He made the mistake of telling a fellow passenger that he had two bombs in his suitcase. A ticket agent heard him and immediately called for the U.S. Marshals. (cont.)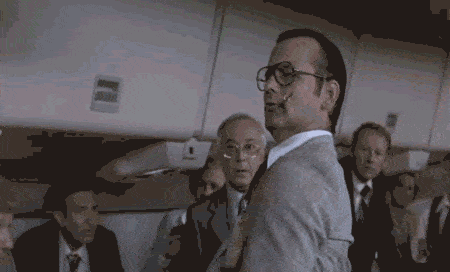 In Murray's suitcase were five, 2 lb bricks of marijuana. The value at the time was $20,000. Murray was spared jail time and placed on probation for 5 years because he was a first time offender. Murray also saved jail time for one of his "customers" by swallowing a cheque written to him for some of the marijuana.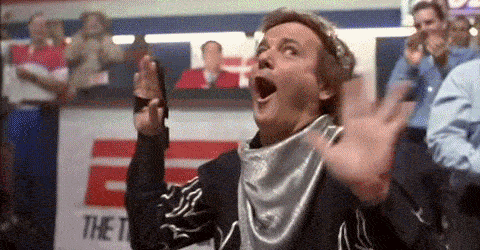 In March 2010, Murray (accompanied by RZA and GZA of the Wu-Tang Clan) took over bartending duties at the Shangri-La bar in Austin, Texas. No matter what people ordered Murray would only serve them tequila.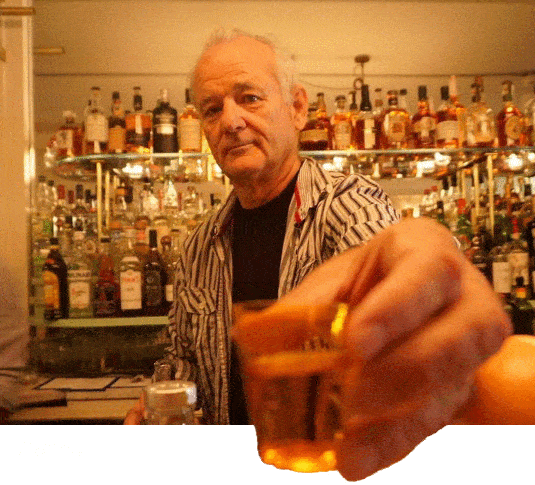 In June 2014, a recently engaged couple were doing a photoshoot when Murray crept up behind the photographer. Bill, lifting up his own shirt, started to rub his belly. The photographer assumed Murray was a vagrant at first. When he realized who it was, Murray was invited to join in on the shoot. One photo later, Murray was gone.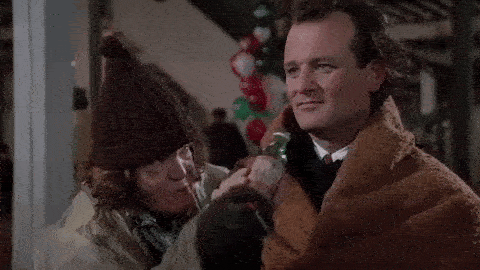 In the summer of 1990, Murray filmed the cult classic What About Bob? He found out MC Hammer was playing a concert nearby and requested tickets from his agent for himself and the entire crew. Murray and his entourage started drinking, hard. Jugs of moonshine were consumed. Murray guesstimates he drank four to five ounces of 190 proof alcohol when MC Hammer invited him on stage. To Bill's surprise, he knew all of the dance moves to "You Can't Touch This" but learned the hard way why Hammer wore baggy pants. A "going commando" Murray split his pants on stage and mooned the crowd.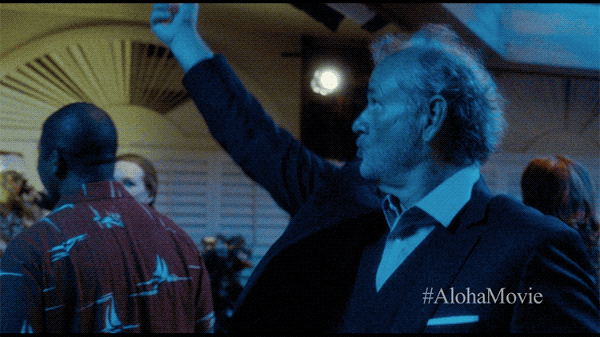 On March 18th 1975, Murray crashed a lavish opening night party for the film version of the Who's rock opera Tommy. Producer Robert Stigwood organized the bash at a New York City subway station to the tune of $35K. Over 700 A-list guests were in attendance including Andy Warhol, Psycho actor Anthony Perkins, an uninvited Bill Murray and his brother Brian.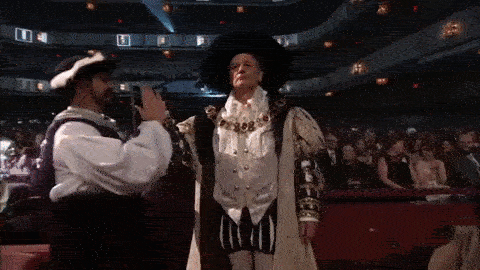 In August 2007, while attending the Scandinavian Masters golf tournament, Murray was pulled over in a golf cart by Swedish police. Under the influence of alcohol, Murray was riding through the streets of Stockholm on his way to a nightclub that was about a mile away. He paid a fine and received no jail time.




One of the prickliest moves Murray has made just might be the one he pulled in 1992 while shooting Groundhog Day. Producers asked Murray to hire a personal assistant to act as a go-between for him and the studio. Murray responded by hiring a deaf-mute who only knew Native American sign language. Director Harold Ramis added this to the list of reasons he and Bill stopped speaking. The two comedic legends reconciled shortly before Ramis passed in 2014.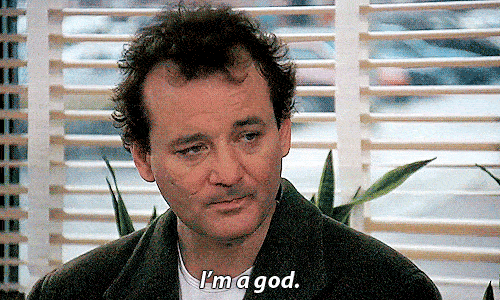 In December 2010, a group of friends saw Murray at a bar. They half-jokingly invited Bill to join them in their private karaoke room. To their surprise Murray obliged. Bill stayed for several hours, served them green drinks made with chartreuse liqueur, and performed a duet of the Elvis Presley hit (Marie's The Name) His Latest Flame.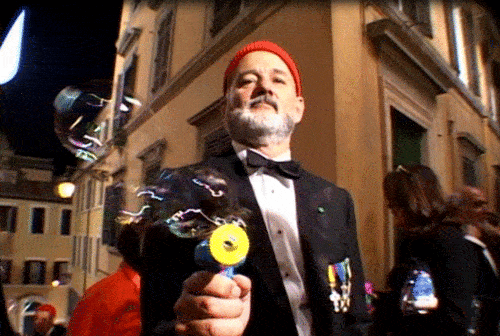 During a break from filming Scrooged, Murray went to a spa in Baja California with Mitch Glazer and Michael O'Donoghue. The trio was surrounded by wealthy, Beverly Hills housewives as they were the only men there. Murray enjoyed his retreat but was asked numerous times for autographs. He made a deal with one woman in a fur coat. If she wanted his autograph, he got to toss her in the pool. With a laugh, the woman agreed and was quite shocked to find herself being scooped up and tossed in the deep end by Murray.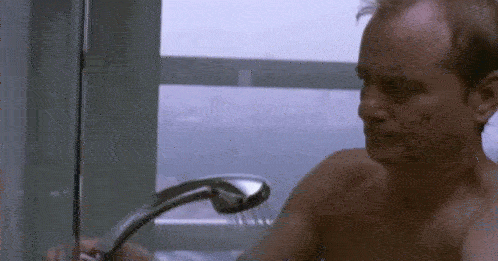 When Elvis Presley died, Murray got on the stand-by list to fly from New York to Memphis. When the likes of Sammy Davis Jr., Farrah Fawcett and Burt Reynolds didn't show, Murray was given a seat on the plane. During the funeral, a group of overeager mourners tried to get through the rear gate of the cemetery. Murray hopped off the celebrity precessional bus and started heading towards the crowd. (cont.)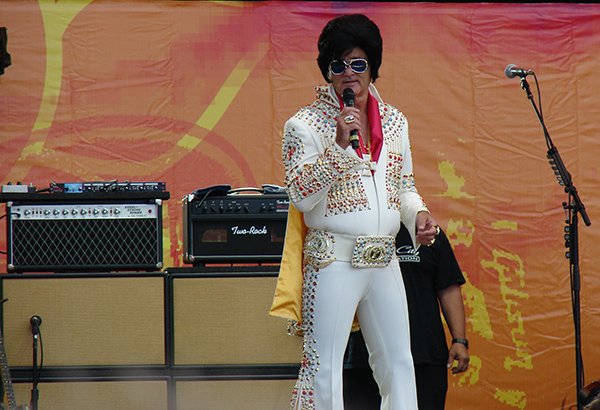 As Murray headed towards the unruly crowd the hearse (and roughly two dozen motorcycle police officers) arrived. An officer froze Murray in his tracks. Stumbling backwards Bill was horrified to realize he was standing on Elvis' mother's grave. Pallbearers struggled under the weight of The King of Rock and Roll's massive casket. Their stumbling shook loose roses fastened to the coffin. Murray managed to grab one of the flowers and took it back to New York.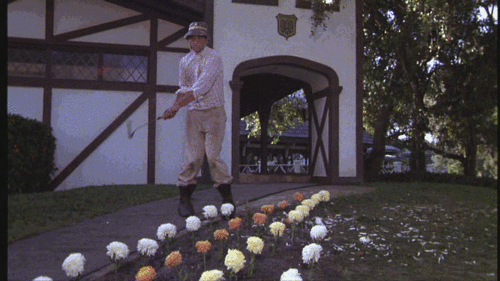 On May 1st, 2009, Murray visited what is now the home of Poets House, a 60,000+ volume poetry library in lower Manhattan. Murray did an impromptu poetry reading for a group of confused construction workers. Murray read them three poems, Another Reason Why I Don't Keep A Gun In The House by Billy Collins, Poet's Work by Lorine Niedecker and I Dwell in Possibility by Emily Dickinson.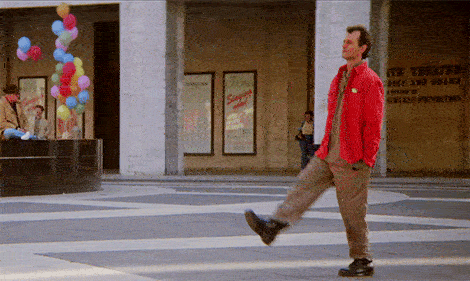 In the fall of 2012 Murray visited New York City to check out the recently completed Franklin D. Roosevelt Four Freedoms State Park. Afterward, a beer league kickball game caught his attention. Joining in unannounced each team assumed Bill was just someone's dad from the other team. After a couple of times at the plate, players realized who it was. Murray then jogged around all of the bases, high-fived everyone, gave a bear hug to a player's mom, posed for a team photo, and left.