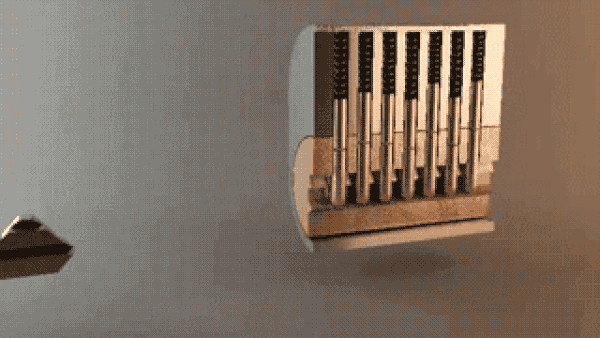 Watch as a Cheetah uses its tail to balance and cancel out rotation inertia at high speeds.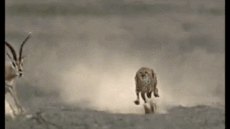 This is a mechanical pen tester. Gotta be sure that they click well!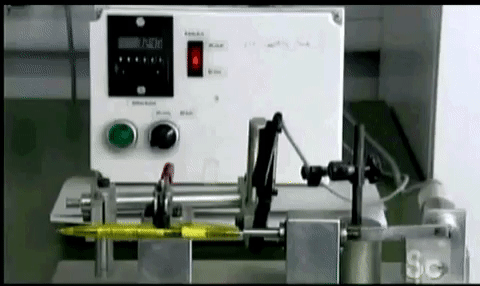 Ice cream cones being made. I prefer sugar cones, you?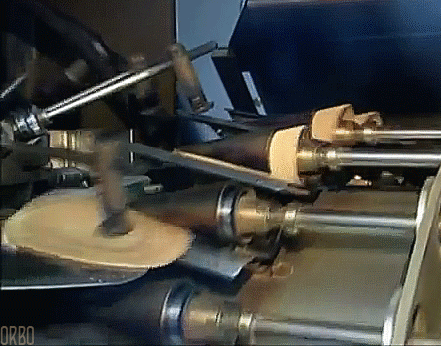 So, pop tarts are filled and folded over… I always figured they folded THEN filled.




Look at the speed at which this dough is cut!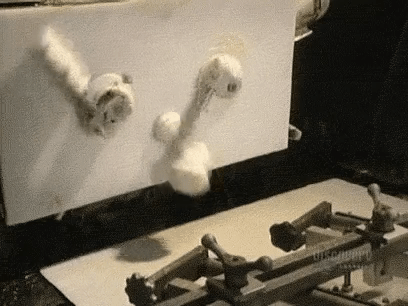 A slow-motion look at a shock wave. Boom.




Pringles are 'stamped' then the remaining dough is lifted, recycled and stamped again.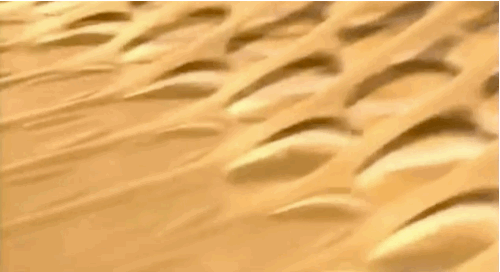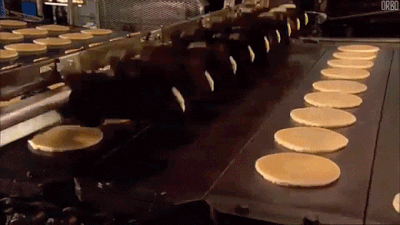 Bullets being made.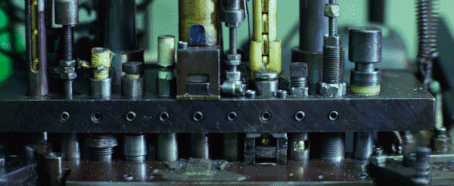 A ladybug opening its wings... it's kind of terrifying.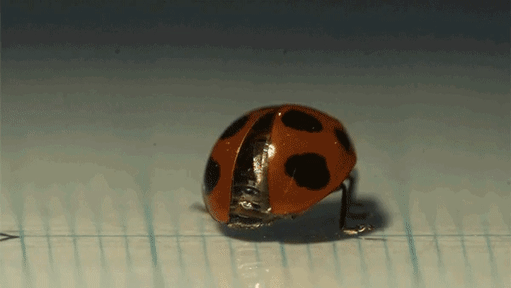 Pretzels folded with machines rather than by hand.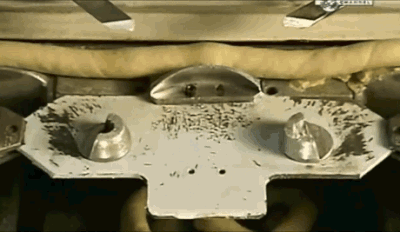 When you fly a drone through fireworks.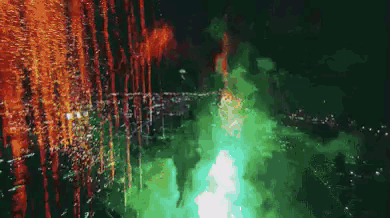 Balloons being dipped.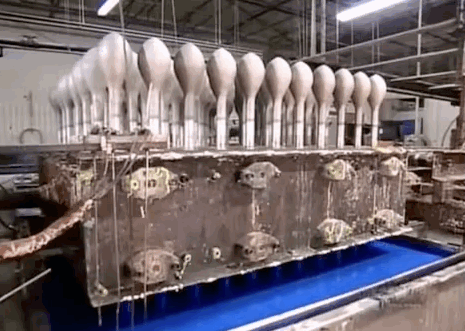 These are matchsticks being made.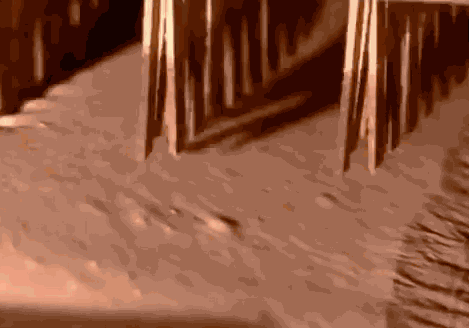 An eagle flying through some mountains with a GoPro attached to it.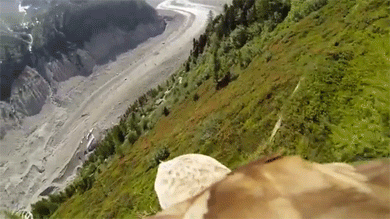 Sharpening pencils!