Beloved Celebrities Who Passed Away In 2015 (42 pics)
This year we lost so many wonderful celebrities who have made our lives better in so many ways. Their lives may be over but their legacies will live on forever.December 3, 2015: Scott Weiland, singer of both the Stone Temple Pilots and Velvet Revolver, passed away in his sleep on tour. No immediate cause of death was given, but Weiland's past history of drug use is suspected. Weiland was on tour with his band the Wildabouts in Bloomington, Minnesota. His body was discovered just before he was scheduled to go on stage and perform."



1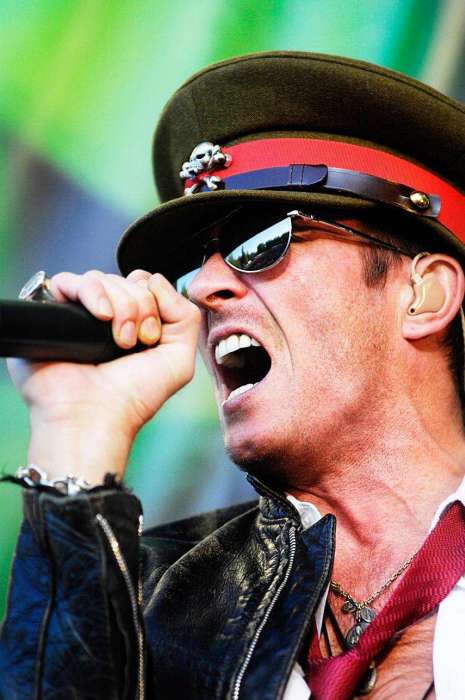 November 15, 2015: Bam Margera's uncle, Vincent "Don Vito" Margera passed away at the age of 59 after falling into a coma. Margera, who regularly appeared on the Jackass television show and its spin-offs (often as the butt of Margera's practical jokes), was diagnosed with kidney and liver failure earlier in the years before his death. In 2007, he was convicted of groping two underage girls at an autograph signing.
2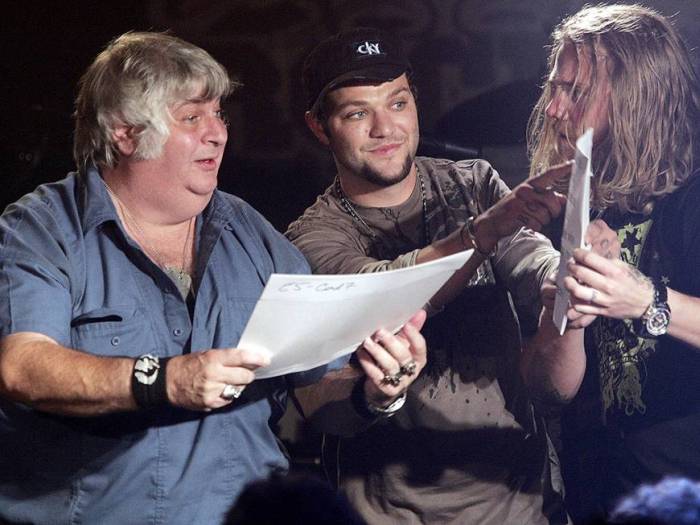 November 8, 2015: San Francisco's most famous topless burlesque dancer, Carol Doda, passed away from kidney failure. She was 78. In the 1960s, Doda kicked off a revolution in adult entertainment by becoming the first stripper to go completely topless onstage. She was also the first American woman to get silicon breast injections. After retiring from stripping in the '80s, she owned a lingerie shop and hosted a local cable talk show.
3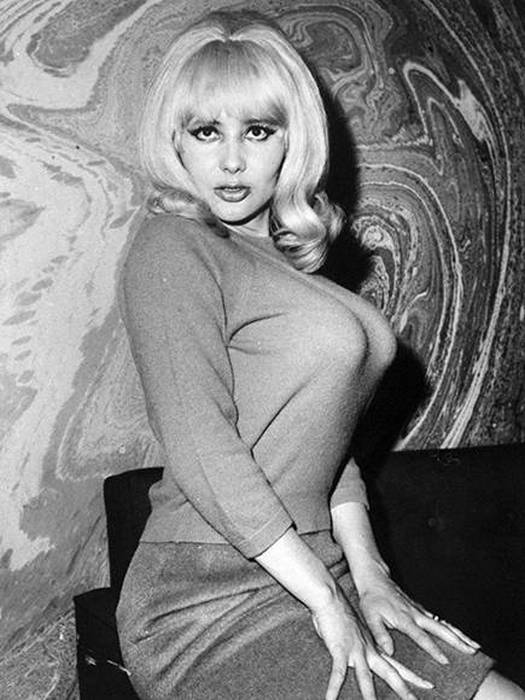 November 4, 2015: E.T. screenwriter and the ex-wife of Harrison Ford, Melissa Mathison, died in Los Angeles at the age of 65. Throughout her career, she worked closely with many famous directors, penning some of the most beloved movies of recent decades. She wrote screenplays for films like The Black Stallion and The Indian in the Cupboard, and Martin Scorsese's Kundun. Most recently, she had reconnected with director Steven Spielberg to write the screen adaptation of Roald Dahl's The BFG, which is slated for release in 2016. She was married to Harrison Ford from 1983 to 2004.
4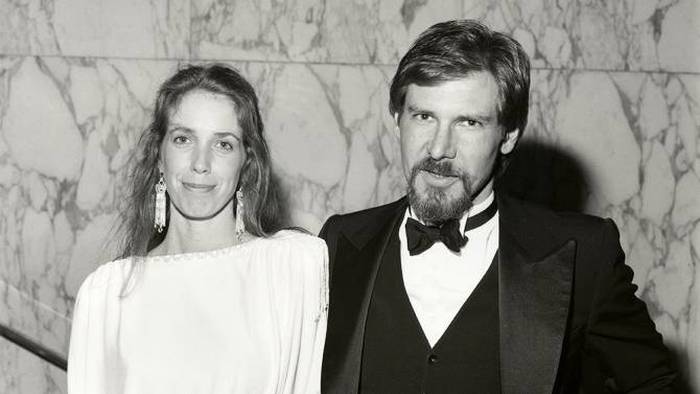 September 22, 2015: Baseball legend Yogi Berra passed away at the age of 90. The wisecracking sports icon was a Baseball Hall of Famer who played 18 seasons for the New York Yankees. After his time on the field, he managed and coached the team until 1985.
Despite his winning career as a catcher, Berra may, in fact, be more famous for his witty quotes than his 13 World Series titles. "It's déjà vu all over again," "it ain't over till it's over," and "when you come to a fork in the road... take it," are among the many Yogi Berra quotes that have become common and beloved colloquial sayings.
Berra eventually had a cartoon character named for him, as well as a museum dedicated to his achievements. He died at his home in New Jersey.
5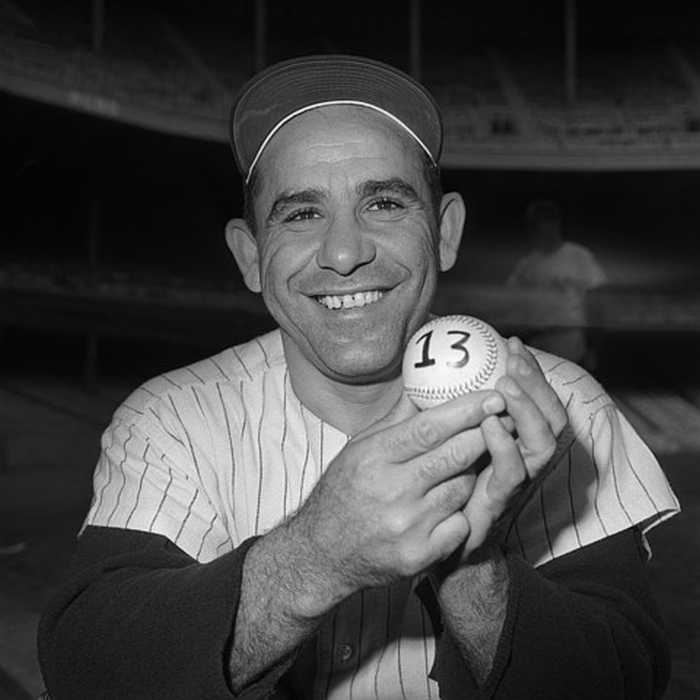 September 13, 2015: NBA Hall of Famer Moses Malone died suddenly in his sleep at the age of 60. Considered one of the 50 best players in basketball history, Malone's death was unexpected and shocking. His body was found in a hotel room when he didn't turn up at a scheduled appearance at a celebrity golf tournament. Police said no foul play was suspected.
The Philadelphia Sixer was a three-time MVP, and the first player to be drafted into the league straight out of high school. In 1982, he led Philly to it's first title in almost 20 years. In 2001, he was inducted into the NBA Hall of Fame.
6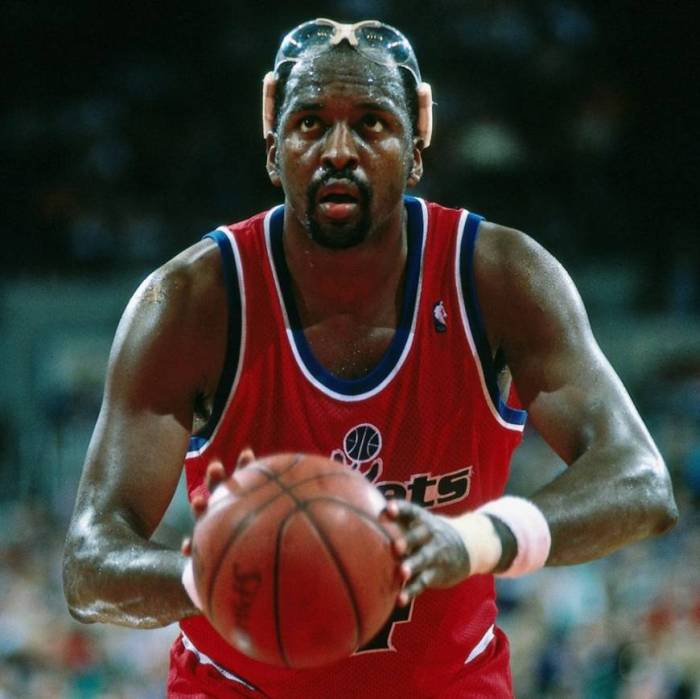 August 30, 2015: Legendary horror movie writer/director Wes Craven passed away from brain cancer at the age of 76. Craven, who is best known as the man behind five Nightmare on Elm Street films, also created the Scream series and helmed other beloved horror flicks like The Hills Have Eyes.
A blue-collar kid, Craven said he got the idea for Elm Street from living next to a cemetery in his home town of Cleveland, but his legacy goes beyond just terrifying audiences with his movies. Craven also gave a number of now-famous A-listers their start. He discovered Johnny Depp while casting Elm Street, gave Bruce Willis his first featured role, and made Sharon Stone a star in Deadly Blessing. At the time of his death, he had an overall deal with Universal Cable Productions and was working on a number of projects for SyFy. He was also executive producing MTV's Scream series based on his films.
7
August 27, 2015: NBA legend Darryl Dawkins passed away at the age of 58. No cause of death was immediately released. Dawkins made history in 1975 as the first professional basketball player to be drafted straight out of high school. He played with the Philadelphia 76ers for the majority of his career, and became famous in 1979 for a series of backboard-shattering slam dunks that left fans in awe. After that, Stevie Wonder nicknamed Dawkins "Chocolate Thunder."
8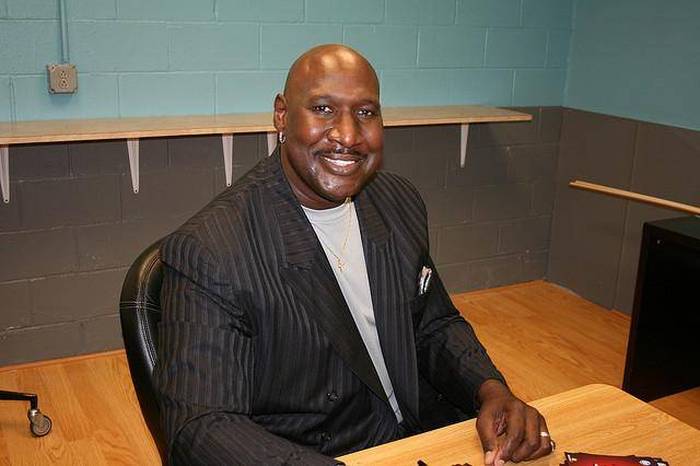 August 9, 2015: Football Hall of Famer and former husband of talk show host Kathie Lee, Frank Gifford died of natural causes at the age of 84. The longtime sportscaster played ball at USC before getting drafted by the New York Giants in 1952. After retiring from the game in 1964, he transitioned into television, becoming a regular on ABC's Monday Night Football in 1971. He was inducted into the College Football Hall of Fame in 1976, and the Pro Football Hall of Fame in 1977.
9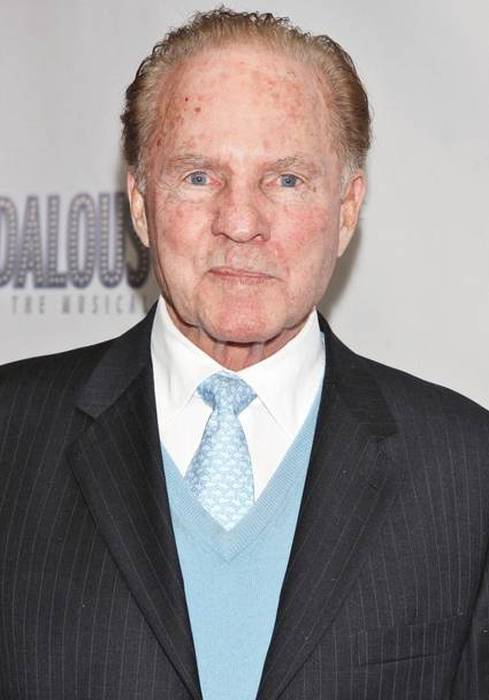 August 7, 2015: Rapper Sean Price died in his sleep at the young age of 43. Price was a member of the hip-hop groups Heltah Skeltah, Boot Camp Clik, and Random Axe, but also forged a successful solo career after decades in the music biz. As a solo artist, he released three studio albums: 2005's Monkey Barz, 2007's Jesus Price Supastar, and 2012's Mic Tyson. The beloved Brooklyn native's cause of death is still unknown. Price is survived by his wife and three children.
10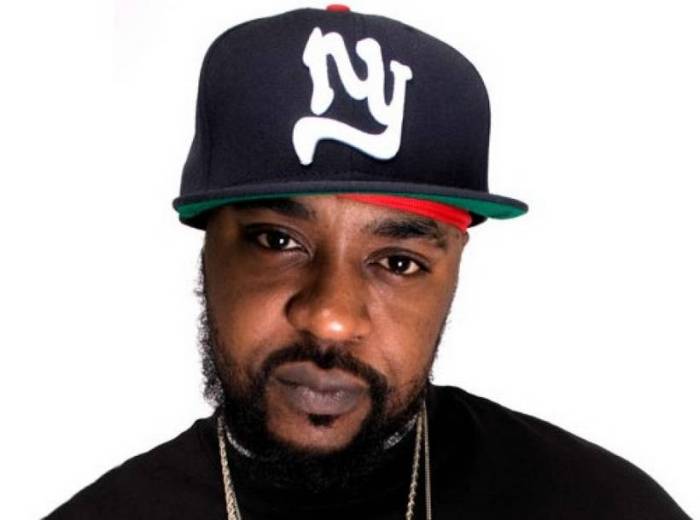 July 31, 2015: "Rowdy" Roddy Piper, one of WWE's most well-known stars (and well-liked villains), passed away from cardiac arrest at the age of 61. Piper, who was inducted into the WWE Hall of Fame in 2005, was diagnosed with Hodgkins Lymphoma a year later, but announced that he was cancer free in November of 2014. He is survived by his wife Kitty, three daughters, and one son.
11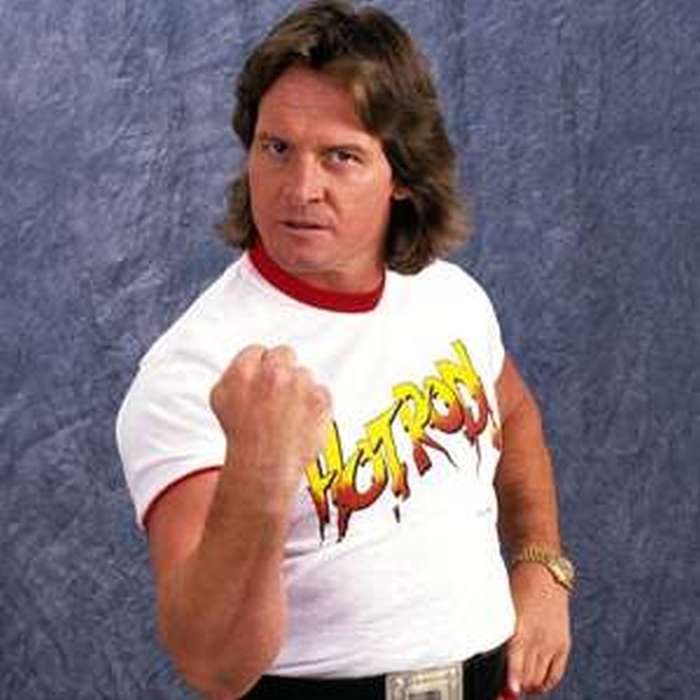 July 26, 2015: Almost six months after she was found unconscious in her bathtub, Bobbi Kristina Houston Brown finally passed away. The 22-year-old daughter of Whitney Houston and Bobby Brown never regained consciousness after her near-drowning, but was kept on life support in the hopes that she might recover. She was transferred to hospice care in June. Bobbi Kristina's death came just three years after her mother's eerily similar demise. Houston died from accidental drowning caused by a variety of drugs in her system.
"Bobbi Kristina Brown passed away July 26, 2015, surrounded by her family," the family said in a statement. "She is finally at peace in the arms of God. We want to again thank everyone for their tremendous amount of love and support during these last few months."
12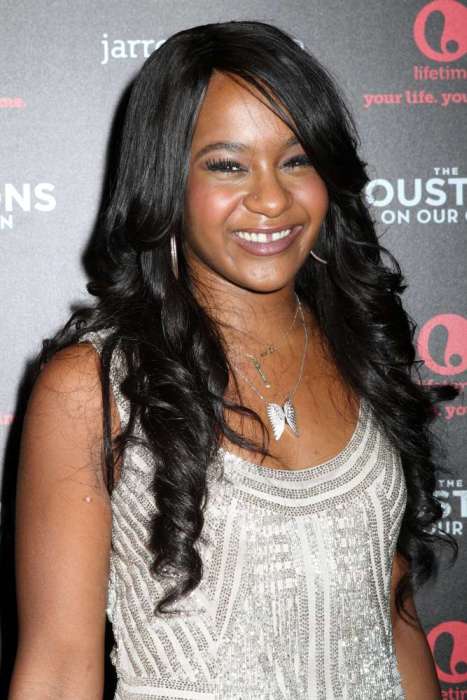 July 10, 2015: Ed Hardy designer and father of the tattoo shirt, Christian Audigier, passed away from bone cancer. He was 57. The French designer got his start making denim in his home country, eventually earning the name "King of Denim." In America, he made Von Dutch trucker hats a phenomenon among celebrities and regular Joes alike, before launching Ed Hardy.
13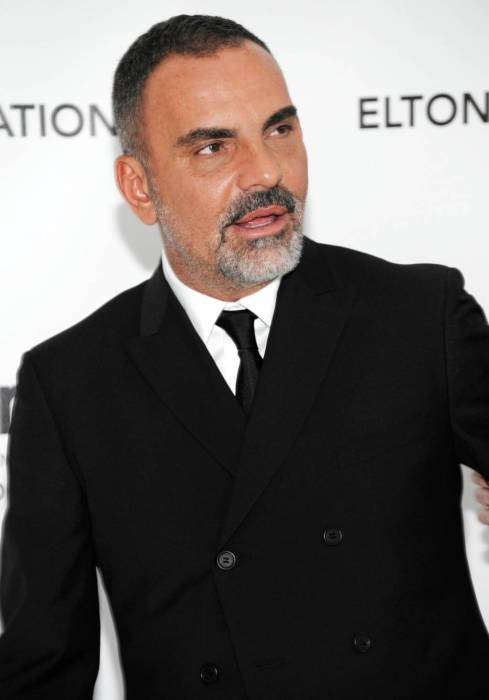 June 28, 2015: Rapid-fire comedian and frequent guest on The Ed Sullivan Show, Jack Carter died of respiratory failure. He was 93. During his long career, which began just after World War 2, Carter appeared in everything from Broadway's Call me Mister to Showtime's Shameless. He attended the Academy of Dramatic Art, at first intending to become a dramatic actor, but found his home in comedy.
Carter spent two years hosting NBC's Cavalcade of Stars before getting his own show, The Jack Carter Show, which ran for three seasons. He appeared in Laugh-In, Match Game, along with a myriad of other successful TV comedies. Carter even made a few forays into film, with parts in Viva Las Vegas and Mel Brooks' History of the World, Part I.
14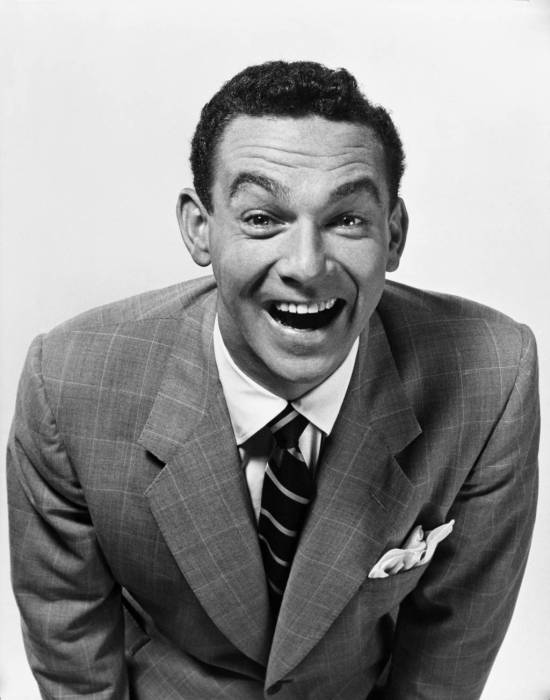 June 23, 2015: Eight Is Enough star Dick Van Patten passed away in Santa Monica, California at the age of 86. Van Patten got his start on Broadway at the young age of seven. He went on to act in almost 30 Broadway shows before making the jump to the small screen. In addition to his turn as patriarch Tom Bradford on Eight Is Enough, Van Patten appeared in shows like Happy Days, The Love Boat, Arrested Development, That '70s Show, and Hot in Cleveland.He received a star on the Hollywood Walk of Fame in 2009, and is survived by his wife of more than 60 years, Patricia Van Patten.
15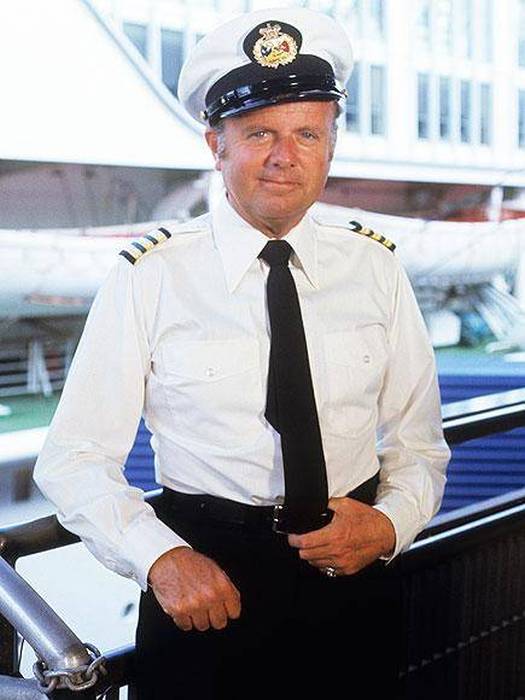 June 11, 2015: WWE Legend Dusty Rhodes passed away at the age of 69. Rhodes, born Virgil Runnels Jr., was one of the biggest stars to come out of professional wrestling in the 1980s. He is a member of the WWE Hall of Fame and is survived by his two sons, fellow wrestlers Dustin "Goldust" Runnels and Garrett "Stardust" Runnels.
16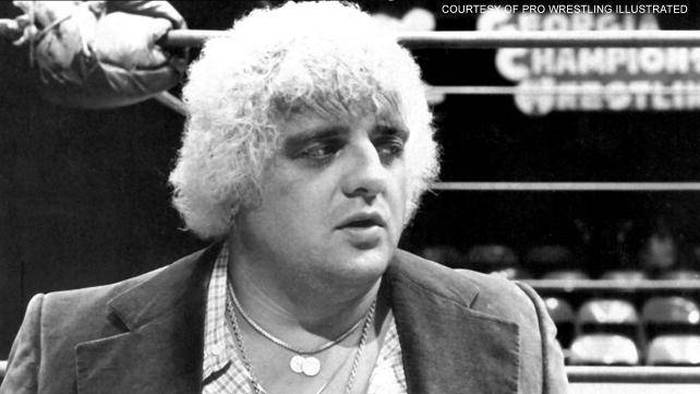 June 7, 2015: Legendary English actor Sir Christopher Lee passed away at the age of 93. The star made his name in classic horror films, appearing in more than 250 during his lifetime. He is best known for his roles as Dracula and Frankenstein's monster, as well as his turns as famous villains like Scaramanga in James Bond and Saruman in The Lord of the Rings. Lee was knighted in 2009 for his work.
17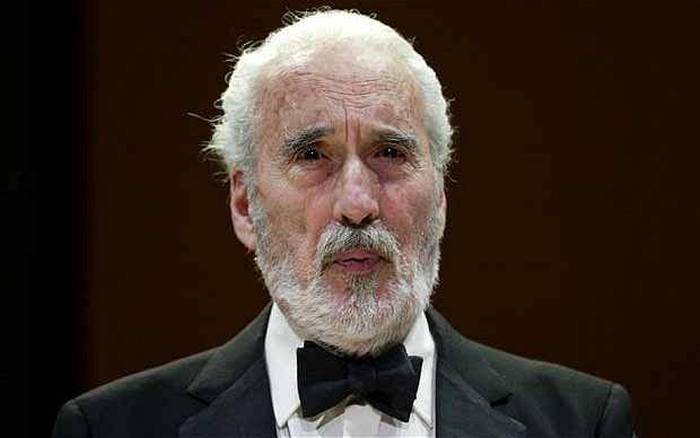 May 30, 2015: Former Delaware Attorney General and son of Vice President Joe Biden, Beau Biden passed away from a brain tumor at the age of 46. A celebrated war hero, Biden had been seen as a rising star in the Democratic party. He was first diagnosed with brain cancer in 2013, but was thought to have made a full recovery. The cancer returned in the spring of 2015. He is survived by his wife Hallie, and his children, Natalie and Hunter.
In a statement, VP Joe Biden said, "More than his professional accomplishments, Beau measured himself as a husband, father, son and brother. His absolute honor made him a role model for our family. Beau embodied my father's saying that a parent knows success when his child turns out better than he did."
18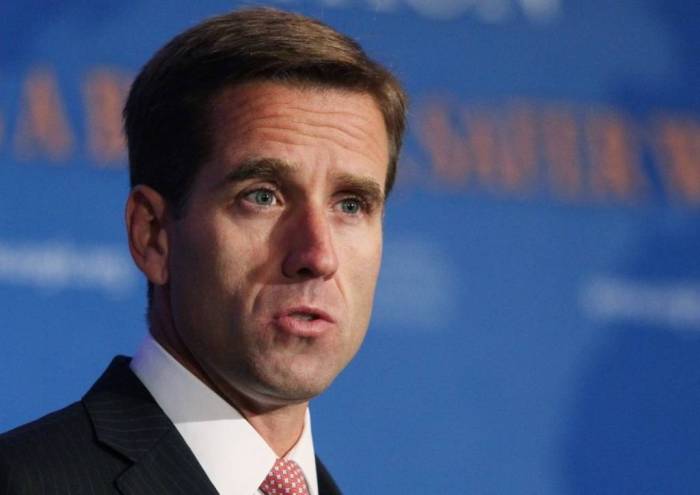 May 23, 2015: Actress and comedian Anne Meara passed away at the age of 85. Meara was married to Jerry Stiller for more than 60 years, and together, the two embarked on a comedy career that lasted for decades. They performed together on the Ed Sullivan Show and made dozens of radio and TV commercials.
As an actress, Meara appeared on shows like All My Children, Rhoda, Sex and the City, and The King of Queens. She was nominated for four Emmys throughout the course of her career. Meara is survived by Jerry, her son Ben Stiller, and her daughter Amy.
19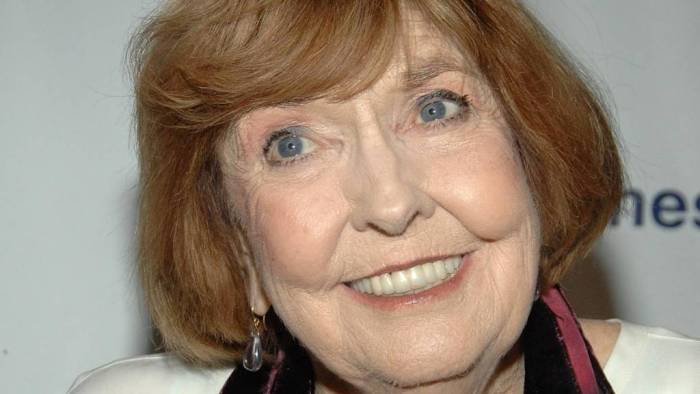 May 23, 2015: Mathematician John Nash, who became famous after the movie A Beautiful Mind was based on his life, passed away in a car crash. Nash, 86, and his wife Alicia, 82, were riding in a taxi in New Jersey when they were killed.
Nash won the Nobel Prize for Economics in 1994 thanks to his groundbreaking work on Game Theory, but his struggle with schizophrenia marred his success. A Beautiful Mind, which starred Russel Crowe as Nash, premiered in 2001 and chronicled his genius work and his mental illness. As his health deteriorated, his wife had him committed to an psychiatric institution and the two divorced in 1962. But by the 1980s, Nash's condition had improved, and the they remarried in 2001.
20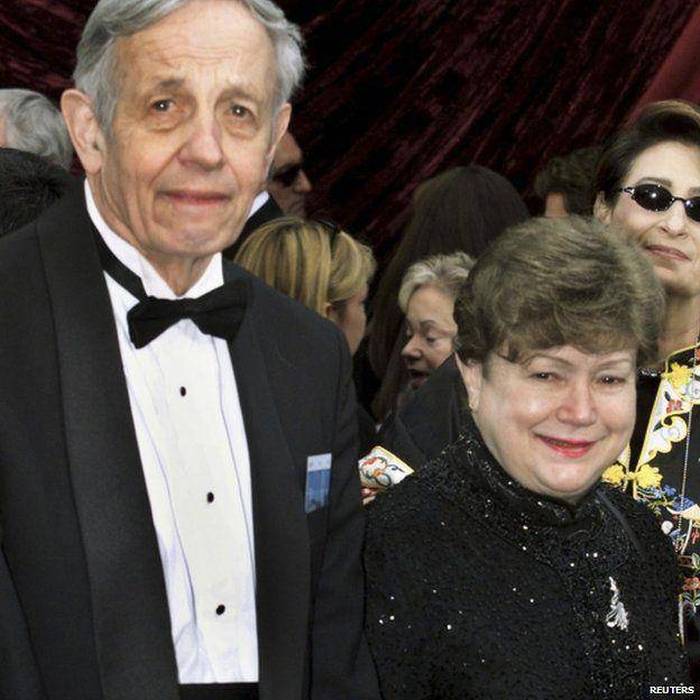 May 14, 2015: Blues legend B.B. King passed away at the age of 89. Known for bringing the blues into the mainstream, the expert guitarist got his start in music after hitchhiking to Memphis in 1947. He landed a job as a disc jockey for radio station WDIA-AM, where he settled on his nickname, "Beale Street Blues Boy," which was eventually shortened to "B.B." In 1948, he got his big break playing on Sonny Boy Williamson's radio program. By 1951, his record, Three O'Clock Blues, was at the top of the charts. Over his career, King garnered dozens of awards and honors, ranging from his 30 Grammy nominations to a Grammy Lifetime Achievement Award, Rock and Roll Hall of Fame induction, and a Presidential Medal of Freedom. He won his first Grammy for the song, "The Thrill is Gone." King continued to perform well into his 80s, until his struggle with Type II diabetes finally kept him from touring. He passed away in Las Vegas, and is survived by his daughter, Patty King, and his beloved guitar, Lucille.
21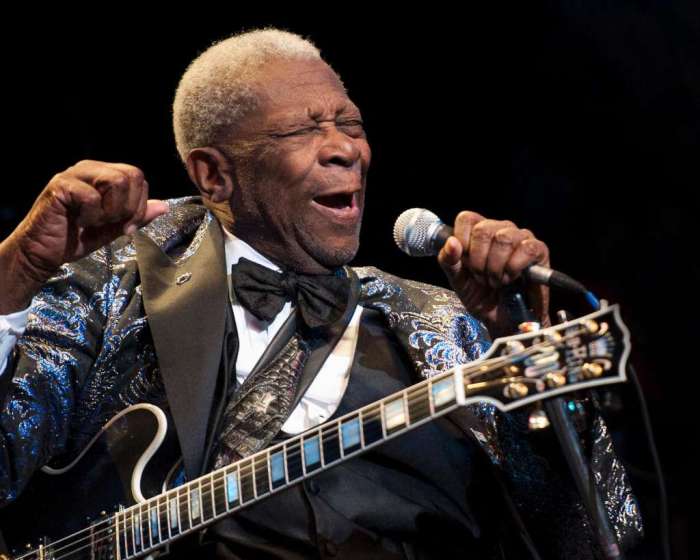 April 29, 2015: Weight Watchers founder Jean Nidetch died at the age of 91, more than 50 years after first dropping 70 pounds (and keeping it off). What started as a gathering of six overweight friends in her living room became a multimillion dollar corporation by the late 1960s. She sold the company to H.J. Heinz Co. for about $71 million in 1978. Decades after founding Weight Watchers, Nidetch remained a celebrity among the company's converts. Once an unhappy 214 pounds, Nidetch never topped 150 again.
22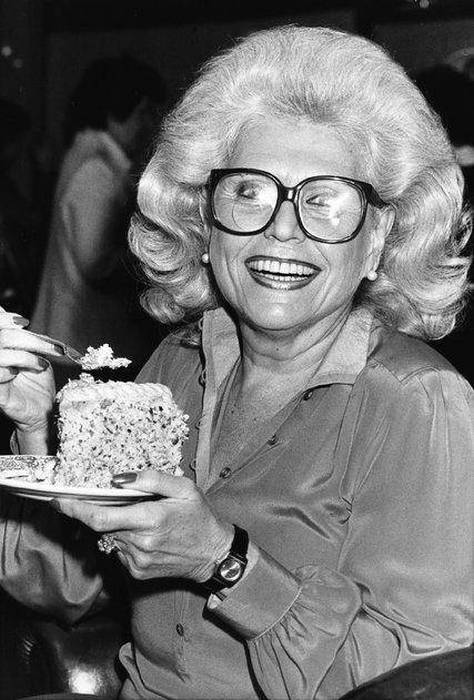 April 14, 2015: 38-year-old celebrity chef Homaro Cantu was found dead of an apparent suicide in a Chicago building where he was planning on opening a brewery. Police said they found him hanging from the ceiling.
Cantu had been a competitor on popular food shows like Iron Chef, Hell's Kitchen, and Dinner Impossible. He was also the star of Planet Green/Discovery's Future Food, which centered around his restaurant, Moto. Cantu was known for mixing science and culinary art, and was a proponent of the "miracle berry" that could make sour foods taste sweet.
23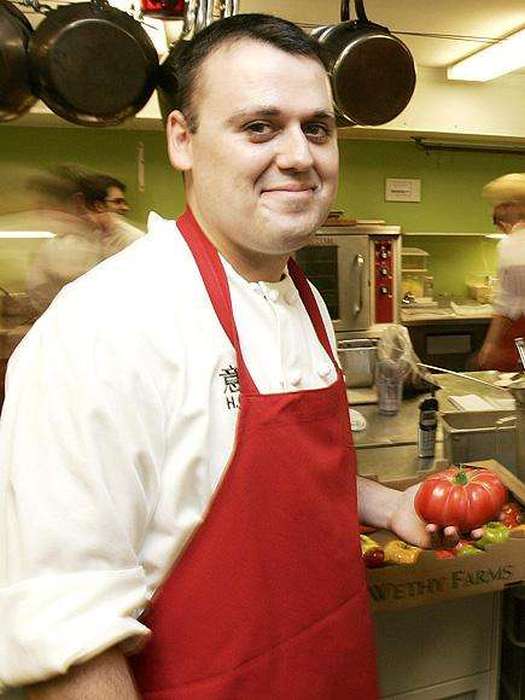 April 1, 2015: Misa Okawa, the world's oldest woman, died in Japan at the age of 117. Okawa suffered heart failure and died peacefully in her sleep at her nursing home. Born in Osaka on March 5, 1898, Okawa became the world's oldest person in 2013 when she was recognized by Guinness World Records. She was the daughter of a kimono maker. Her passing makes American Gertrude Weaver of Arkansas the world's oldest person. She is 116.
24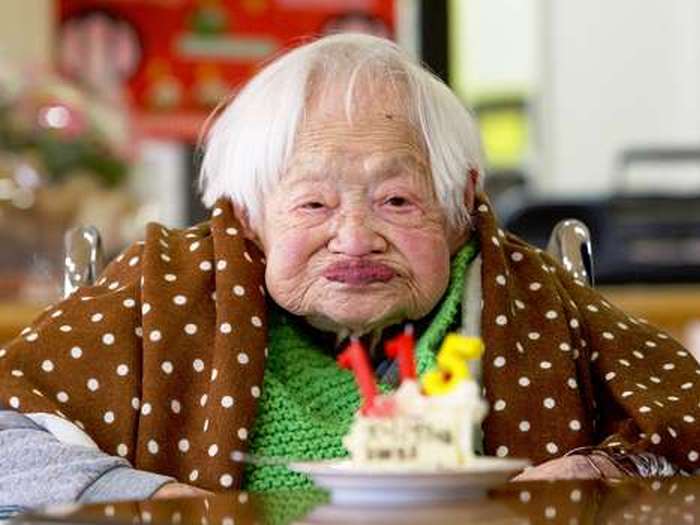 March 23, 2015: Gary Dahl, the creator of the Pet Rock, died at the age of 78. Dahl began his career as an advertising copywriter, before inventing the short lived pet sensation that would eventually make him a millionaire. In 1975, Dahl dreamed up the Pet Rock after hearing friends complain about taking care of their live animals. The rocks sold for $4 each and became an instant sensation. They were discontinued in 1976, but by then, Dahl had already made millions.
Dahl also wrote the book Advertising for Dummies and designed and built the Carry Nations Saloon in Los Gatos, California.
25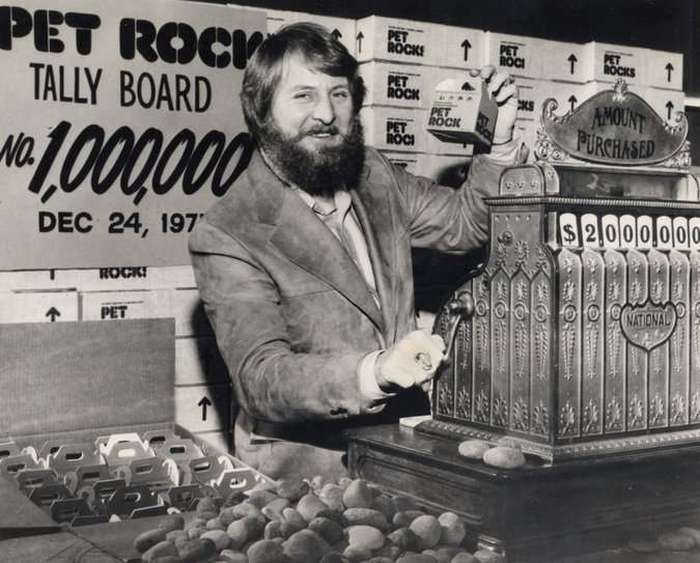 March 10, 2015: Co-director of the critically acclaimed 2014 film, Still Alice, Richard Glatzer passed away at the age of 63. He had been suffering through a long battle with ALS, and died just weeks after Julianne Moore picked up a Best Actress Oscar for her work in his film.
Diagnosed in 2011, Glatzer continued to work with his husband, Wash Westmoreland, in adapting Lisa Genova's novel for the screen. He was due to be honored by the ALS Association in April.
Westmoreland said in a statement, "Thank you to everyone for this huge outpouring of love. Richard was a unique guy — opinionated, funny, caring, gregarious, generous and so, so smart. A true artist and a brilliant man. I treasure every day of the short 20 years we had together.
I cannot believe he has gone. But in my heart and the hearts of those who loved him, he will always be alive."
26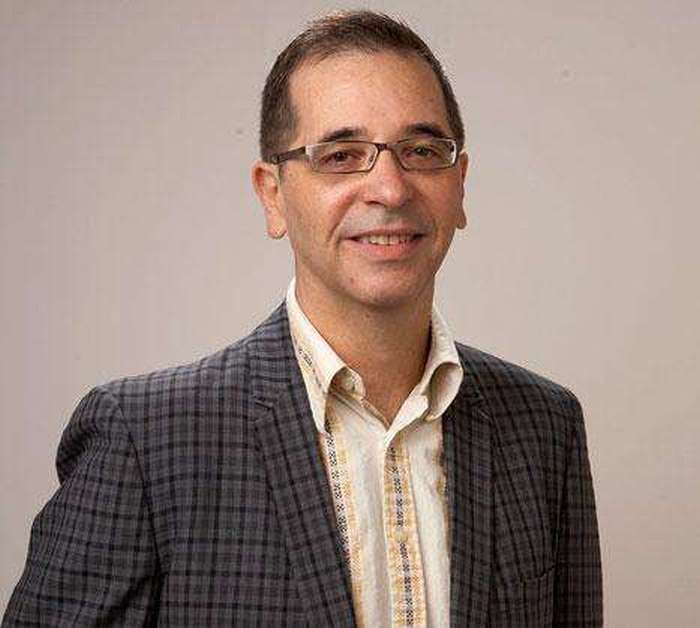 March 8, 2015: Simpsons co-creator Sam Simon passed away in Los Angeles after a long battle with colon cancer. The 59-year-old was a 9-time Emmy winner during a long television career that included work on Cheers and Taxi.
Despite departing from The Simpsons after four season, he continued to receive $20-30m per year after striking a deal that gave him part of the show's earnings. When he was diagnosed with cancer in 2012, he decided to donate much of his earning to charity. He founded the Sam Simon Foundation, a dog rescue and training program.
27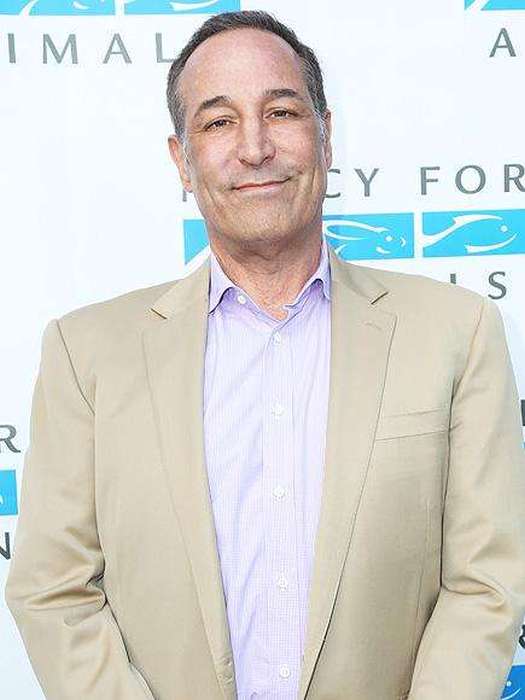 February 28, 2015: Former Knicks star Anthony Mason died after a heart attack and multiple surgeries earlier in the week. He was 48. During his 13 years in the NBA, Mason made it all the way to the finals in 1994 and was presented with the Sixth Man Award for his performance off of the bench in 1995.
His son, Anthony Mason Jr., said in a statement, "first I want to thank all those who offered prayers and well-wishes for my Father, our family really appreciates it. Overnight, New York City and the world lost a legend, a friend, a brother ... but more than anything our father, Anthony Mason. As you all would expect our father -- Big Mase -- put up an incredible fight, dealing with a severe heart issue. I'm wishing this was something else I was writing, but Pops we've got to let you know we love you and know you'll always be with us."
28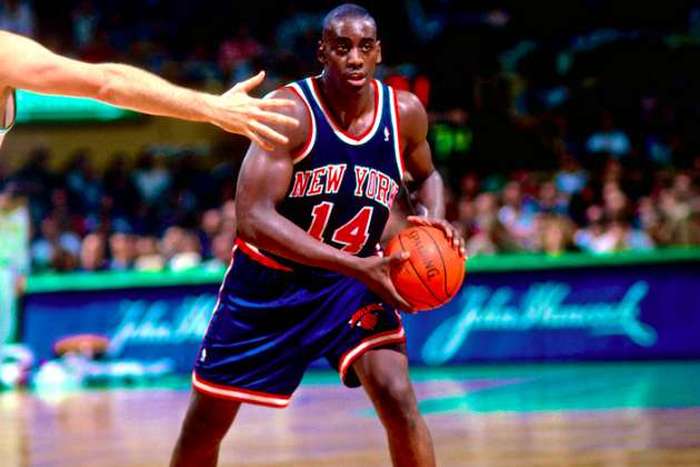 February 27, 2015: Charmayne "Maxee" Maxwell, best known for her part in the 90s R&B group Brownstone, passed away at the age of 46. No cause of death was determined at the time, but Maxwell's mother said she died after a terrible fall. LAPD said that a broken wine glass cut her neck. They attempted to transport her to Cedars Sinai Hospital, but she had already lost too much blood.
She was found by her husband, who said in a statement, "She was the center of our world as a devoted mother and wife. We miss her so much. We would like to thank everyone who has been there for us and expressed your condolences. They have given us comfort over these incredibly difficult days."
Brownstone was best known for their 1995 hit single, "If You Love Me."
29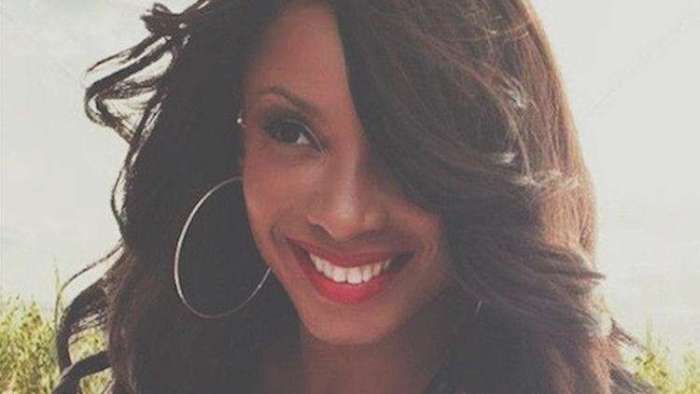 February 27, 2015: Legendary actor Leonard Nimoy passed away at the age of 83. Nimoy was best known for playing Spock in the 1970s Star Trek television series and 1979 film. In 2014, he announced that he was diagnosed with end-stage chronic obstructive pulmonary disease, probably due to years of smoking. His wife, Susan Bay Nimoy, confirmed his death.
Most recently, he appeared as an older version of Spock in the 2009 reboot of Star Trek, as well as the 2013 follow up. He also played Dr. William Bell in J.J. Abrams's hit show, Fringe.
In addition to his television and movie work, he received rave reviews for his portrayal of Tevye in Fiddler on the Roof, and wrote two autobiographies: I Am Not Spock in 1977 and I Am Spock in 1995. He also published books of poetry and photography.
Nimoy passed away at his home in Bel Air, Los Angeles.
30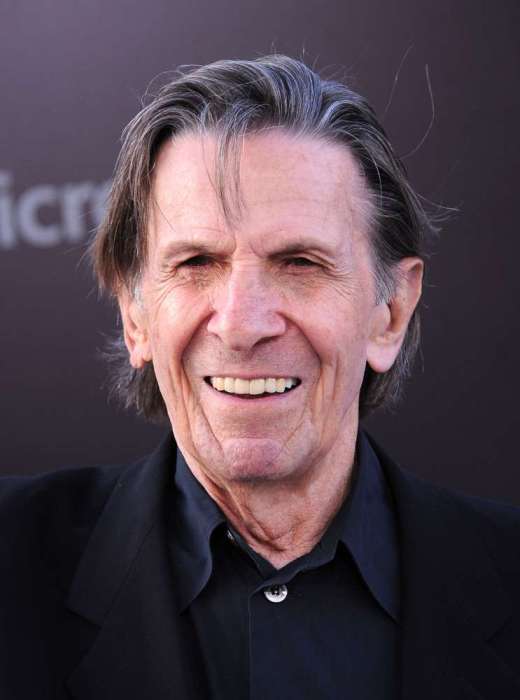 February 24, 2015: Former America's Next Top Model contestant Mirjana Puhar, 19, was found dead in her boyfriend's home, the victim of an apparent triple homicide. Her boyfriend and another man were also found dead, and police noticed money scattered around the house. Authorities believe the murders were drug related. They arrested 19-year-old Emmanuel Jesus Rangel in connection with the killings.
ANTM executive producer and head judge Tyra Banks said in a statement, "We are deeply saddened to learn of the tragic news about Mirjana Puhar. She was a vivacious and promising young woman. Our hearts and prayers go out to her loved ones."
31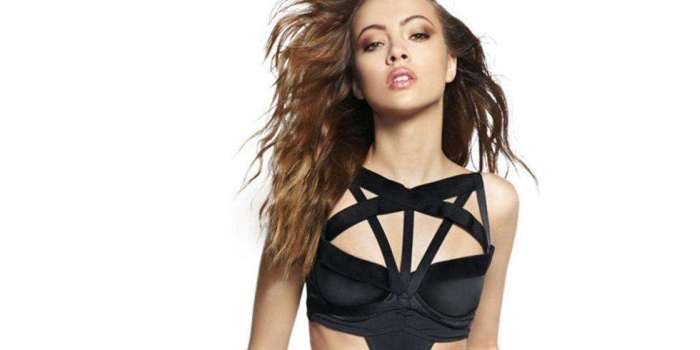 February 23, 2015: Ben Woolf, one of the stars of American Horror Story: Freak Show, passed away a week after being hit by a car in Hollywood. Woolf had been jaywalking when an SUV's side mirror clipped his head. The 4' 4" actor was heavily sedated at Cedars Sinai Hospital after the incident, but never woke up. His organs were donated after he died.
32
February 21, 2015: After a long battle with colon cancer, Real Chance of Love star Ahmad Givens passed away. He was 33.
Givens (aka "Real") was a contestant on the VH1 dating show I Love New York in 2007, along with his brother "Chance." After that show, they starred in their own series called Real Chance of Love for two seasons. In 2013, Givens was diagnosed with stage 4 colon cancer, and the tumors quickly spread to his brain. He is survived by his wife, Racquel, their son Madhi, and his brother.
33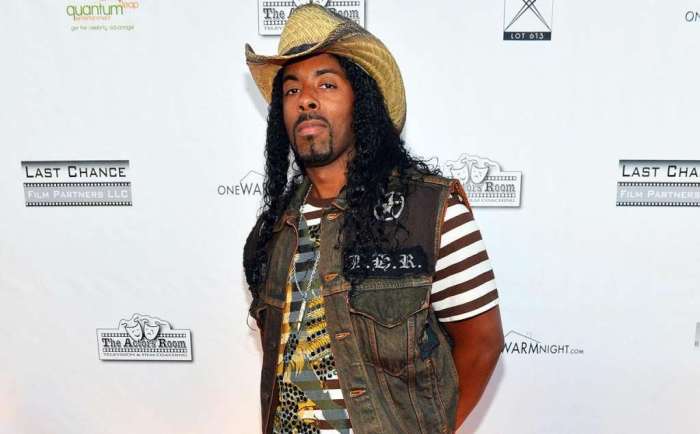 February 19 2015: Comedian, writer, and producer Harris Wittels passed away from an apparent drug overdose. The 30-year-old was a producer on NBC's Parks and Rec and the brain behind the popular and hilarious @humblebrag Twitter account (and eventual book). In his years as a comedian, he toured with the likes of Louis CK and Aziz Ansari, and was a frequent guest on the podcast Comedy Bang Bang.
Wittles talked openly about his struggles with drug addiction, but in a stand up set the night before his death, he told the audience that he was sober and in a good place.
His loss was mourned by countless celebrities and comedians who had worked with him in the past, including Parks and Rec colleague Amy Poehler."
34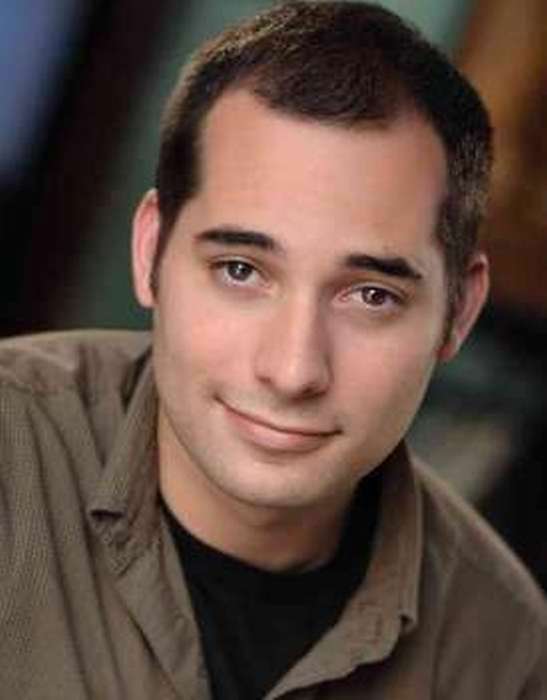 February 18, 2015: Former NBA player Jerome Kersey died suddenly at the age of 52. The 17-year veteran played for 11 seasons with the Portland Trail Blazers before retiring in 2001. He won a championship with the Spurs in 1999. No cause of death has been given.
35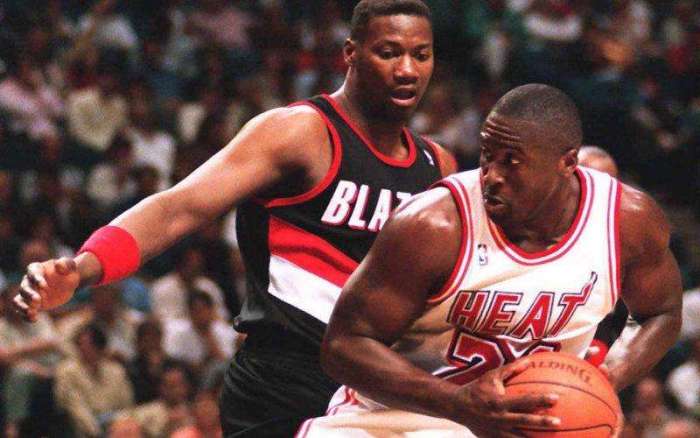 February 11, 2015: Longtime 60 Minutes reporter Bob Simon was killed in a car accident in New York. He was 73.
According to police, Simon, who has won 27 Emmys for his work as a foreign correspondent, was riding in a town car when it lost control and hit a Mercedes-Benz that was stopped at a traffic light. The collision caused the town car to push into the metal barriers separating traffic lanes. The driver of the town car was injured and Simon was pronounced dead at the hospital. The accident is still under investigation.
Simon, a legend in his field, made a name for himself as a CBS newsman covering almost every major overseas conflict since the 1960's. He was in the midst of working on a story about Ebola for 60 Minutes when he died. He is survived by his wife, Francoise, his daughter, Tanya, and his grandson, Jack.
36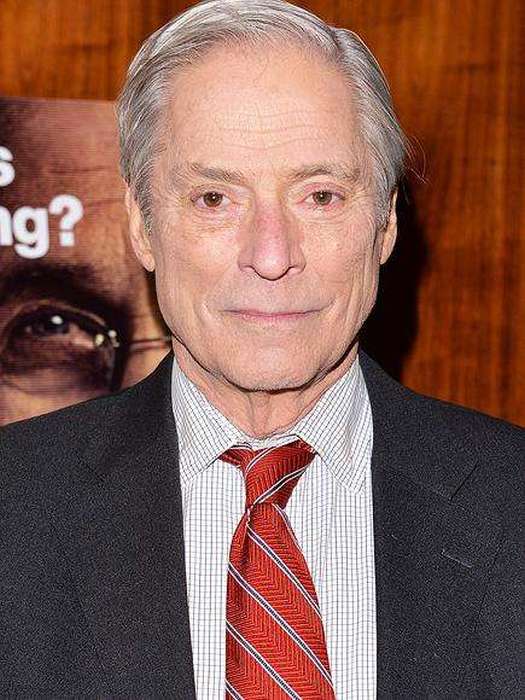 January 23, 2015: 83-year-old Chicago Cubs Hall of Famer Ernie Banks passed away. One of the best power hitting shortstops of the twentieth century, Banks was known for his eternal optimism. His signature, upbeat line became, "It's a beautiful day for a ballgame. Let's play two today!"
He got his start on the Kansas City Monarchs, one of the Negro leagues' best-known clubs, before getting called up to the Cubs while many major league teams were still all white. He was the ninth player in major league history to hit 500 home runs, and was eventually given the Presidential Medal of Freedom by Barack Obama in 2013.
37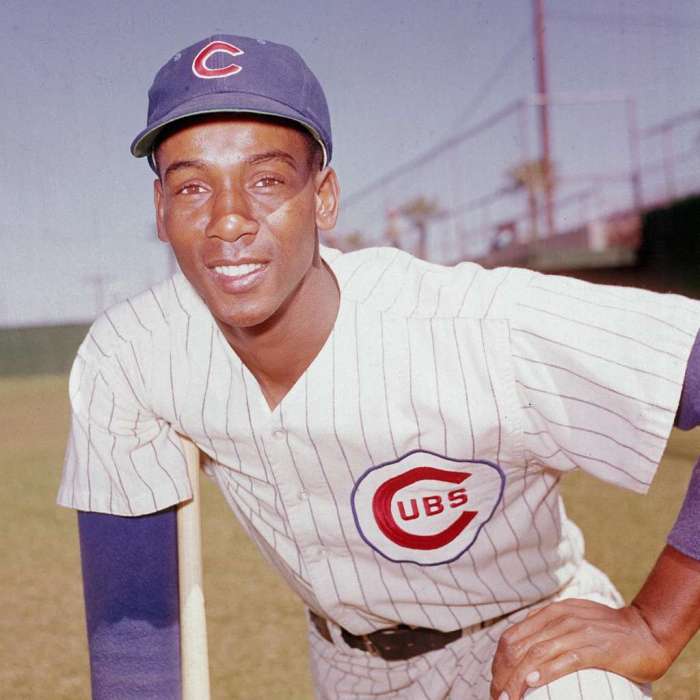 January 17, 2015: Celebrity trainer and Bravo personality Greg Plitt died in Los Angeles after being struck by a train. According to reports, the Work Out and Friends to Lovers star was shooting a fitness video at the time. Police ruled out suicide, but it is unclear how the accident occurred. He had been known to shoot videos on train tracks in the past.
A West Point graduate, 37-year-old Plitt landed the cover of multiple fitness magazines before finding fame on reality TV. Bravo's Andy Cohen tweeted, "We couldn't take our eyes off Greg Plitt after we cast him on "Work Out"-was as nice as he was beautiful. Seemed invincible, like Superman".
38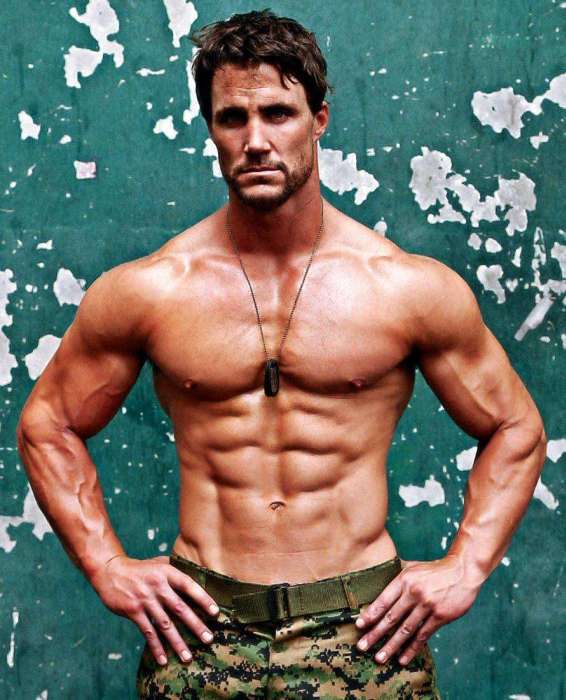 January 12, 2015: Darrell Winfield, one of the original Marlboro Men, died in Wyoming at the age of 85.
Winfield was discovered by the Leo Burnett Advertising Agency while working on Quarter Circle 5 Ranch in Wyoming, and appeared in several cigarette ads beginning in the late 1960s. For a short period, his face was known as the most photographed in the world. He is survived by his life, Lennie, and six children.
39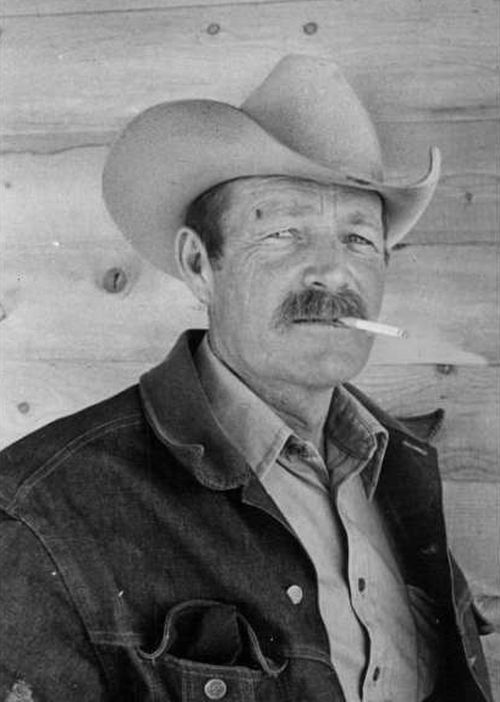 January 4, 2015: Stuart Scott, a longtime anchor on ESPN, has died of cancer. Originally diagnosed in 2007, the sports broadcasting pioneer battled the disease through chemotherapy and surgeries and never stopped pursuing his work in the interim.
A fixture on ESPN's signature sports reporting program SportsCenter, Scott is remembered as being outspoken, effervescent, and a veritable soundboard of catchphrases (like "cool as the other side of the pillow" and "booyah!") that highlighted and defined his career in front of the camera. The winner of the Jimmy V Perseverance ESPY Award was 49. He leaves behind two daughters, Taelor, 19, and Sydni, 15.
40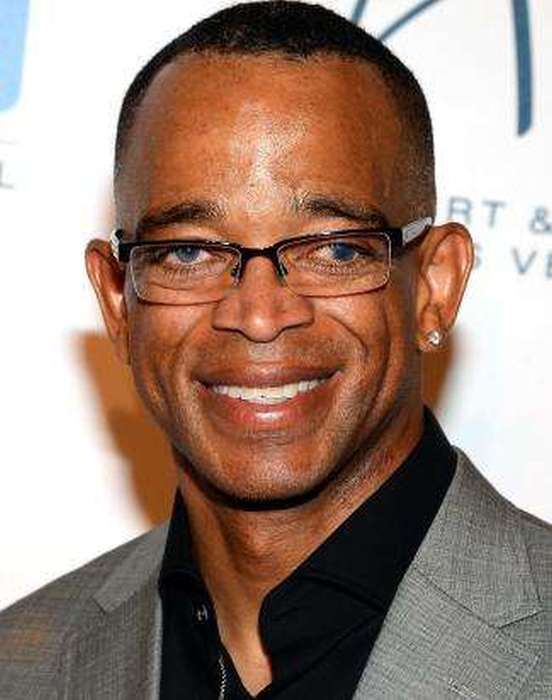 January 1, 2015: Donna Douglas, best known for playing Elly May Clampett on TV series The Beverly Hillbillies, has died of pancreatic cancer. She was 82.
Douglas's niece, Charlene Smith, confirmed that the '60s bombshell passed away at at Baton Rouge General Hospital near her home in Louisiana. Douglas was born Dorothy Smith, and grew up as a tomboy in a small town. She moved to New York and landed small roles in Twilight Zone and Eye of the Beholder, before getting her big break as Elly May. After the incredibly popular series was cancelled, she went on to star with Elvis Presley in 1966's Frankie and Johnny. Douglas is survived by her son, Danny Bourgeois.
41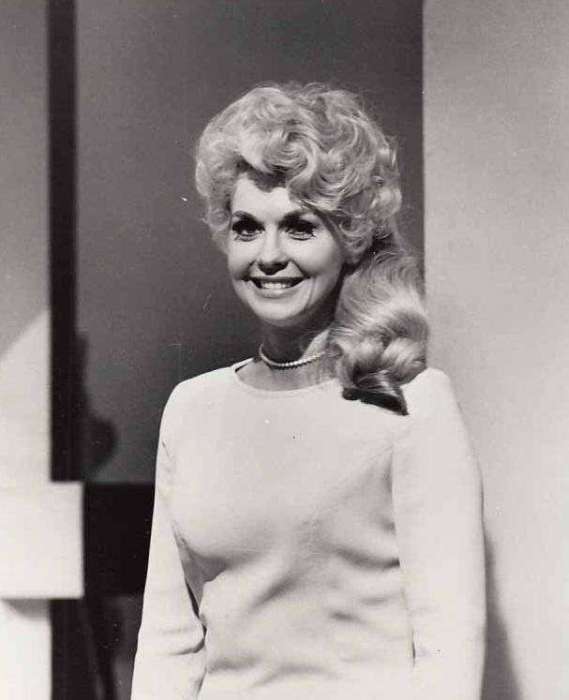 January 1, 2015 - Former New York Governor Mario Cuomo, 82, died of heart failure at his home in Manhattan. He had suffered a series of illnesses related to heart disease, including hospitalization as recently as November 2014. Cuomo served three terms as the 52nd Governor of New York, from 1983-1994. At the 1984 Democratic National Convention, he famously criticized Ronald Reagan's policies during his keynote speech, drawing national attention and recognition for his liberal views. He was considered a front-runner for the Democratic nomination for President in both 1988 and 1992, but he declined to seek nomination.
Cuomo leaves behind his wife, Matilda, to whom he was married for 60 years, and five children. His son, Andrew, was sworn in to his second term as the Governor of New York just hours before Cuomo's passing.
42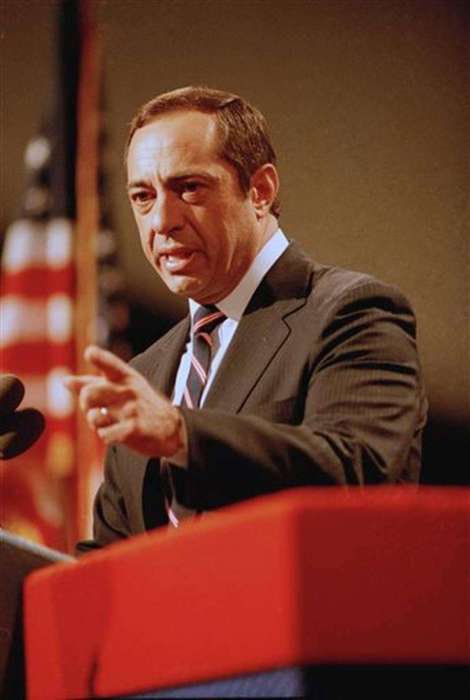 Source