Should You Click On Those "Meet Local And Have Fun Tonight!" Ads?
Category: --- |
18 Aug, 2021 |

Views: 951

|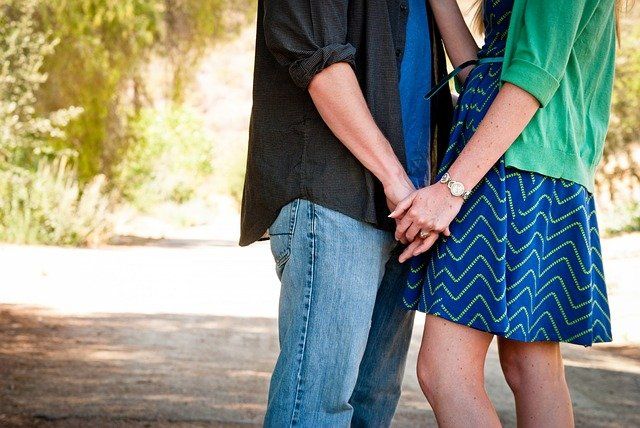 Temptation
The ads for local hook-up websites can be a nuisance while browsing the internet, especially when you have no desire or need for the services they're offering. However, if you're a single person with limited resources for social experiences you may start to become curious about the validity of these "Meet Locals And f*ck Tonight" ads.
Whether it was on a porn site or 4chan you've seen the ads enough to actively seek out answers regarding them. I know how overwhelming that curiosity can become because not so long ago I was where you are right now, so I can confidently proclaim that you came to the right place!
Are They Legitimate?
Most people's initial conclusion is that they are simply meant to scam you. This is why 99% of the time you likely never even acknowledged the possibility of them being a real thing. You may be surprised to hear that most of them are
real
services that could
actually get you laid
! Who would have thought?...
Legitimacy doesn't equate to an honest operation however nor does a good idea always become a successful niche business. So, if you plan to try any of these sites it's best to use your head, and filter out the ones that are less likely to work and more likely to be a blight on your spam folder. This can be as simple as doing a browser search for the business or website name followed by terms like "legit" or "scam".
It will take some time for you to discover the best
site for playful flings
or something else ????. But it is best to do your homework and find out as much info about the website as possible before you either end up going to meet someone or to pay for a membership.
Downsides?
An interesting statistical figure is that online "hook-up" websites show a staggering imbalance of roughly 70%-80% men. The implications of this one sided margin are convoluted at best but they are all factors which should be accounted for if you are to try these sites.
I've compiled a comprehensive list of the worst things you might encounter while using local hook-up sites. These are based solely on personal experience so to say that you will encounter all of them
Getting To The "Bot"tom Of Things
If you've never experienced one of these services then you're unlikely to realize your first few encounters aren't real women. After setting up some sort of profile you'll start receiving simplistic forms of contact to insinuate someone's interest in you such as messages that are seemingly real asking how you are, telling you how attractive you are, etc. They might even reference the information you used in your profile.
These are referred to as "bots". They are simple A.I programs that are designed to function as "friends" or in this case horny women. They are a clever albeit dastardly way for these sites to catch a persons interest and keep them hopeful of finding a hook-up. They do this because well... They almost have to.
Statistically speaking because of the
lopsided gender ratio
you'll almost certainly have to be the one to initiate contact. If you waited for real contact (like most new users would) then you would be waiting far longer than it would take for you to give up on the site altogether. So just keep in mind that the first few messages you receive will be from bots.
Can I Avoid Bots
Unfortunately, there's no way to avoid them altogether other than using a reputable site that ensures no bots are used. The only catch to that will be that most of those sites require memberships.
If you can't seem to stop receiving A.I messages then my suggestion would be to move on to the next site on the list (assuming you aren't deterred after the bots).
Pay To Play
"P2P" is a website or business's way of telling you "you'll do better with our service if
you pay for it
."
It's a good thing because several sites offer far better chances of being successful in finding a hook-up if you pay for the site's benefits. It's also bad however because some of the sites that have memberships will happily scam their users by using bots or charging ridiculous amounts for simple services such as sending messages or even viewing other people on the site!
If you have the extra money and
really
want to find someone to hook up with then by all means! I say the same thing in this situation as I do in Vegas:
"Never spend more than you're willing to lose!"Salty Nuts
Be hyper-vigilant regarding the intentions of
every person you encounter!
This is one of the more serious variables that you'll appreciate knowing about if you are strictly looking for hook-ups. This is because
many
of the
few women
who are on these sites are on there with hidden agendas or subliminal intent.
A few examples to note would be:
• Women who intend to rob men after meeting.
• Women who "catfish" men. Misleading them in any sort of way.
• Women claiming to want a "f*ck buddy" that are actually planning to trick men into a relationship.
• Women trying to get pregnant.
Without proper attentive knowledge of behavioral psychology, it can be difficult to mitigate the worst of them. If you are to find yourself in a scenario such as any of the above or any other possible situation where you don't feel comfortable then
get out as soon as humanly possible! Trust your instincts!
"As soon as humanly possible" means
right now!
It doesn't matter if they are in mid-sentence and you're typically not a rude person. Making a "salty nut" is always preferable to becoming a cold case file.
Gas Money
This one isn't an issue for most of us, but some people may not find suitable hook-ups so "locally". Many times you might notice that the suggested people are quite a distance from you. Obviously this is a judgement call because you may drive out to find yourself face to face with the creator of a fake profile or worse.
Should You Click The Link?
After ingesting everything you've read here there is only one thing left to do. Decide whether you want to take a leap into the deep-end or keep wondering what it might be.
You should have already known this was coming, but this is all just my experience and whether or not you try these sites is entirely up to you. Use your best judgement!